Pink Lipstick: How To Find The Perfect Shade For Your Skin Tone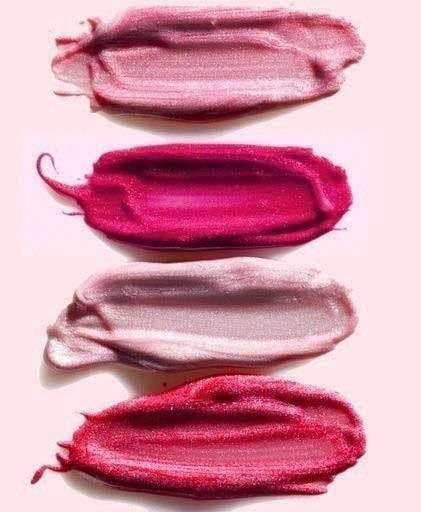 Whether you want a bold lip or something more natural, pink is the perfect color for every occasion. Yet with such a wide variety of options, it can be nearly impossible to find the most flattering shade for your skin tone. Thankfully you've got us, your makeup cheer squad, to show you how.
But before we start, we have a secret to share: picking pink lipstick is all about knowing your skin tone and undertone. Not only will we show you how to do this but we'll show you how to use your new found beauty superpowers to find the perfect pink lipstick!
Start With Your Undertones
To discover your lipstick soulmate, you first need to know your skin's undertone– AKA the color underneath your skin. Why? Your undertones determine which color palettes will enhance your natural features. If you have this knowledge in your makeup toolbelt, you'll be on your way to finding the perfect match.
Using Your Veins To Identify Your Undertones
To identify your undertones, look at the veins in your wrists. What color are they?
Blue Veins
Blue veins are indicative of pink undertones.
Green Veins
Green veins are indicative of yellow undertones.
Both Blue And Green Veins
Both blue and green veins are indicative of neutral undertones (equal parts pink and yellow).
Using Your Jewelery To Identify Your Undertones
You can also identify your undertones by looking at your jewelry collection. Do you typically wear silver or gold?
Silver Jewelry
Silver jewelry looks better on skin with cooler, pink undertones.
Gold Jewelry
Gold jewelry looks better on skin with warmer, yellow undertones.
Use Your Skin Tone As A Guide
The next step in finding your perfect pink lipstick is knowing your skin tone. Skin tones fall into three major categories: fair, medium, and deep. Spoiler: if your foundation has the word alabaster, porcelain, light, or pale in the name, you have fair skin. If that doesn't apply to you, keep scrollin'.
Picking Pink Lipsticks For Fair Skin Tones
When it comes to picking pink lipstick for the fair skinned beauties among us, knowing your undertones will be the key to your success.
Fair Skin And Pink Undertones
For those of us with fair skin and pink undertones, barbie or candy-colored pinks will make your undertones pop. On the flip side, peachy-pink will subtly downplay your undertones creating a softer look.
Fair Skin And Yellow Undertones
For women with fair skin and yellow undertones, we suggest a warmer pink hue like coral. You can also try a formula that is either crisp in pigment, or soft and sheer.
For the ladies among us with fair skin, here are some of our favorite pink lipsticks that you'll definitely want in your purse:
A True Pink
For a true pink shade, we love Maybelline's Color Sensational Lip Color in Pinkalicious. Maybelline's formula with honey nectar is creamy and nourishing but still leaves a crisp and vibrant color on your lips.
A Brighter Shade
We recommend Giorgio Armani's Rouge Ecstasy Lipstick in Peony if you're looking for a bright pink. This formula combines intense pigment with the comfort of a nourishing balm. Best of all, The Rouge Ecstasy Lipstick provides a long-lasting hold that won't budge. There's no need to worry about smearing or fading when you're out dining.
A Rosy Pink
Lancome's L'Absolu Rouge in 331 Fleur Impressionniste is a beautiful, rosy shade of pink. We love its hydrating formula because it's comfortable to wear all day long. This lipstick is made with antioxidant-rich Vitamin E to protect your lips from free radicals and Pro-Xylane which boosts lip moisture.
A Peachy Pink
A lovely sheer, peachy pink we love is L'Oréal Paris' Colour Riche Collection Exclusive La Vie En Rose in Julianne's Pink. Julianne Moore created sheer matte pink to be a pink that perfectly complements her beautiful fair skin. Be sure to give this pink lipstick a try if you have gorgeous porcelain skin like Ms. Moore.
Picking Pink Lipsticks For Medium Skin Tones
Good news! If you have a medium skin tone, AKA a complexion that is "olive" or "tan," you can wear any color under the sun. Yes, we're jealous.
Since your skin is fairly neutral, you don't have to worry about finding the right hue to complement your undertones. Pretty much everything will look great.
The only rule for those with medium skin? Stay away from pink lipsticks with blue undertones. Those hints of blue and purple will make you look washed out. Instead, she recommends going for a luscious, shimmery watermelon shade or a nude-ish pink.
We also love pinks that lean toward brown and caramel. These deeper, nude shades look amazing while simultaneously providing a more subtle look.
If you have a medium skin tone, these lipsticks will give you the perfect pout:
Pink Lipsticks for Medium Skin Tones
A True Pink
Yves Saint Laurent's Rouge Volupte Shine in 06 Pink In Devotion gives you a luminous shine without the stickiness of a gloss. It's formulated with hyaluronic acid that seals in moisture for 8 hours of hydration! Your lips will feel soft and kissable after just one swipe thanks to its conditioning emollients and antioxidants.
A Natural Pink
We love L'Oréal Paris' Colour Riche Lipcolour in Ballerina Shoes. This pink lipstick is perfect for everyday wear. It's like your natural lip color, but better! Its formula is packed with nourishing ingredients like Omega 3, Vitamin E, and Argan Oil. Your lips will not only look luscious and full, they'll also be hydrated and smooth.
A Pinky Nude
If you want to add a pinkish brown shade to your makeup arsenal, pick up Nyx's Butter Lipstick in Root Beer Float. Nyx's formula is lightweight but still delivers saturated color with a beautiful, kissable satin finish.
A Watermelon Hue
For a lovely watermelon shade, try Lancome's Color Design Lipstick in Corset. Beloved by makeup artists, Lancome's Color Design formula won't fade. You get full coverage color and a beautiful shine. This pink lipstick is full of emollient ingredients that keep your lips moisturized all day.
Picking Pink Lipsticks For Deep Skin Tones
Women with deep skin tones look absolutely radiant in bright colors– so don't be afraid to go bold! More muted, neutral lipsticks will make you look washed out.
If you're looking for a showstopper, choose a bright pink with magenta or fuchsia undertones. For a less conspicuous look, try lighter, purple-toned pinks.
Bottom line? Don't be shy when it comes to bright colors, because you'll look great in almost anything.
Here are some of our favorite pink lipsticks that will complement your deep skin tone:
Pink Lipsticks for Deep Skin Tones
A Bright Pink
We are obsessed with Yves Saint Laurent's Rouge Pur Couture Satin Radiance Lipstick in 76 Explicit Pink. YSL's signature formula is packed with antioxidants and intense hydration, so your lips will look luscious all day long.
A Fun Fuschia
Give fuchsia a whirl with Maybelline's Color Sensational Creamy Matte Lip Color in Faint For Fuchsia. You'll get a chic matte finish with a creamy texture. Best of all, this pink lipstick is loaded with precious oils which means your lips will feel fresh all day long.
A Dramatic Pink
Urban Decay's Vice Liquid Lipstick in Brat is perfect for ladies who don't have time to reapply their lipstick. Its waterproof formula doesn't transfer, so you don't have to worry about leaving lipstick stains on your martini glass. We love that unlike many liquid lipsticks, Urban Decay's formula won't dry your lips and delivers full coverage color in one application.
A Natural Pink
If you want a more subtle pink, pick up Lancome's Rouge In Love Lipcolor in 307B Sweet Embrace. Lancome's formula offers up to 6 hours of wear with radiant color and it isn't heavy or cakey. Its comfortable featherlight formula is the perfect antidote to long hours working in dry office air.
Finding The Perfect Pink Lipstick
Now that you know how to identify your skin tone and undertone, it's time to go out and pick up the perfect pink lipstick. To make things easy, here's a quick recap:
Fair Skin Tones:
Stick to either heavily pigmented or subtly sheer formulas.

If you're fair skinned with cooler, pink undertones, look for a petal pink.

If you're fair skinned with warmer, yellow undertones, look for a corally pink.
Medium Skin Tones:
The world of pink lipsticks is your oyster.

Try a fun and bright watermelon hue!

If you want something more subtle, look for a pink with hints of caramel.
Deeper Skin Tones:
Look for a bolder, purple-toned pink like a fuschia or magenta.
That's it! You officially have all our secrets for finding the best lipstick for your skin tone.  So get out there, use these pro tips, and find the look that makes you feel pretty in pink!
Lire plus
Back to top