9 Hair Serums You Didn't Know You Needed
January 03, 2020
Confession: we have an addiction to serums. Not only is our skin-care stash overflowing (SOS) with an excessive (and debatably concerning) collection of products, but now, our hair-care stockpile is experiencing the same fate — serum overload. While we're 100% running out of room, we're also not complaining because our next-level hair-care routine is the TLC we didn't know our lackluster locks needed. From shiny strands and supercharged color to frizz-busters and split-end saviors, we've rounded our favorite hair serums that seriously work, ahead. 
Kérastase Initialiste Hair and Scalp Serum 
Not ready to dedicate yourself to a multi-step hair-care routine? Start with just one, multi-purpose serum instead to target multiple concerns at the same time. This Kérastase pick is perfect for shine, softness and supporting hair growth. It strengthens the hair fibers so they're less prone to breakage and keeps hair healthy so it grows longer and thicker. Count us in.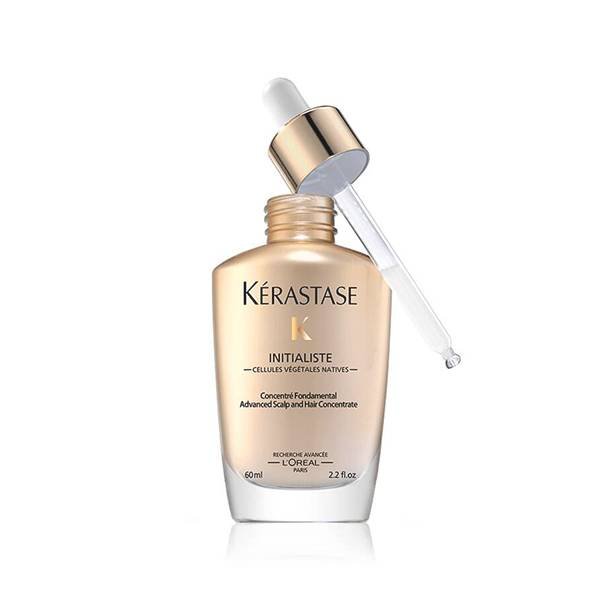 L'Oréal Paris Elvive Extraordinary Oil Deep Nourishing Serum 
We have our fair share of favorites for achieving glowing skin, but when it comes to getting glowy, shiny hair, the L'Oréal Paris Elvive Extraordinary Oil Deep Nourishing Serum is our holy grail. It gives an insanely silky shine and makes hair feel smooth, nourished and healthier. Plus, your can use it three different ways: before shampooing to protect hair, after showering for easy styling or post styling for a soft finish.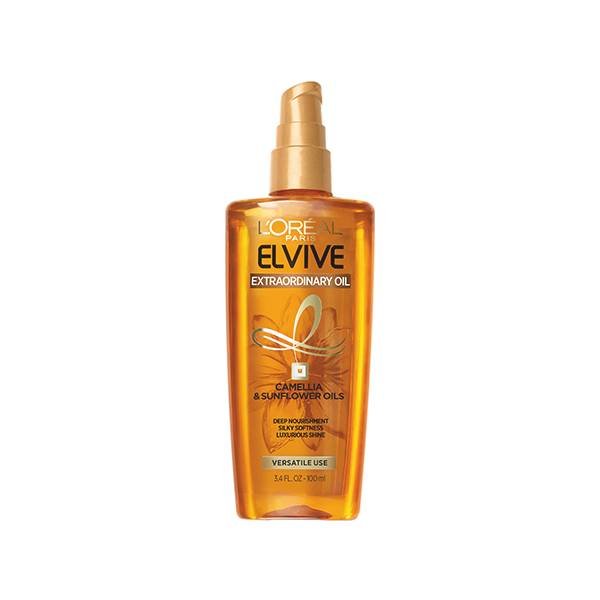 Garnier Fructis Sleek and Shine Anti-Frizz Hair Serum 
If humidity is your enemy, allow us to introduce your new secret weapon, Garnier Fructis Sleek and Shine Anti-Frizz Hair Serum. It fights frizz with Moroccan argan oil and keeps unruly hair calm and relaxed. Use a pump on damp hair and style as usual.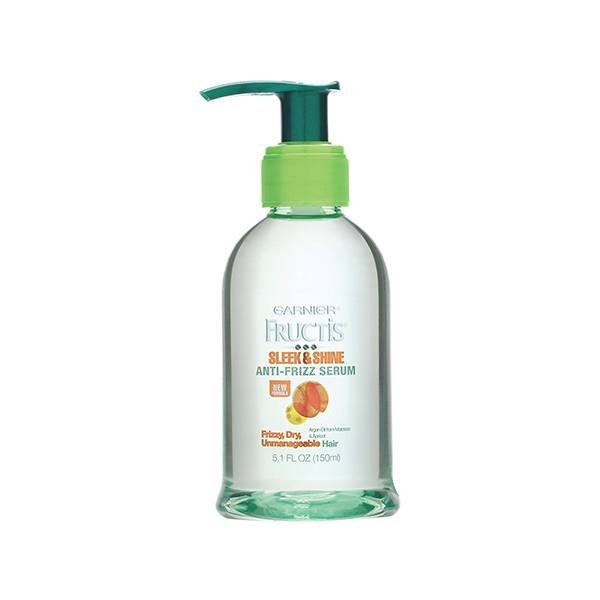 DevaCurl Buildup Buster Micellar Water Cleansing Serum 
If you find yourself going through dry shampoo bottles at an alarming rate, we feel you — but we also have a solution. Enter the DevaCurl Buildup Buster Cleansing Serum. It's a rejuvenating serum that removes buildup from your hair and scalp, so your hair can stay oil-free for longer. Wet your hair, target the serum on your scalp, massage through and then rinse.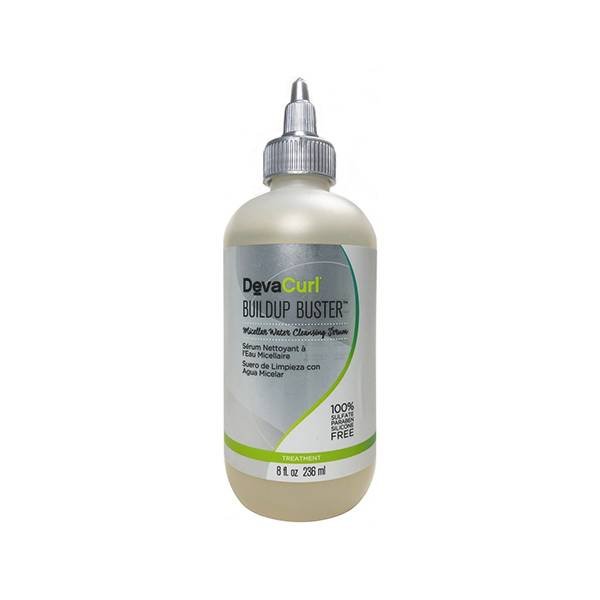 There's a fine line between getting silky smooth strands and getting weighed-down oily strands. If you're worried about adding excess product into your oily-prone hair, we recommend grabbing the Kiehl's Silk Groom Serum. It's lightweight and non-greasy but still adds a gorgeous shine and sleekness. We like to use a few pumps on damp hair before styling.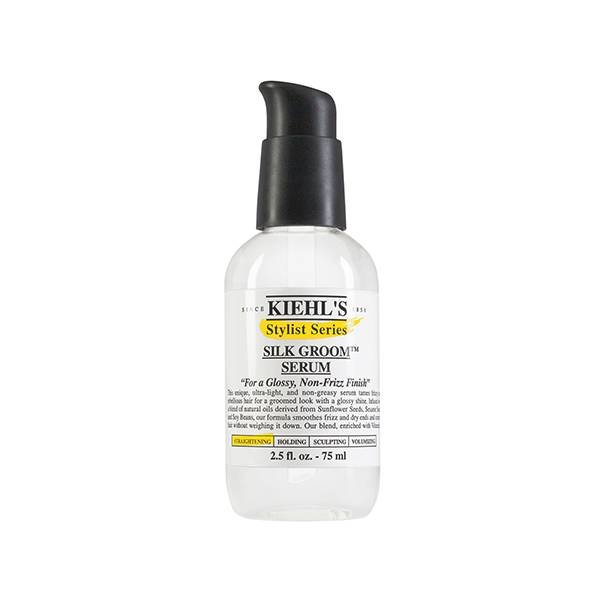 Shu Uemera Blow Dry Beautifier Serum 
Not washing your face before bed is equivalent to not applying a heat protectant before styling — cardinal rules, you guys. Using heat sans protection on your hair translates to split ends and breakage. Keep your hair healthy by adding this Shu Uemera serum into your hair-care routine. It primes your hair fibers against heat while also enriching your locks with antioxidants. (Pro tip: Even when heat styling with protection, still try and keep hot tools under 400 degrees.)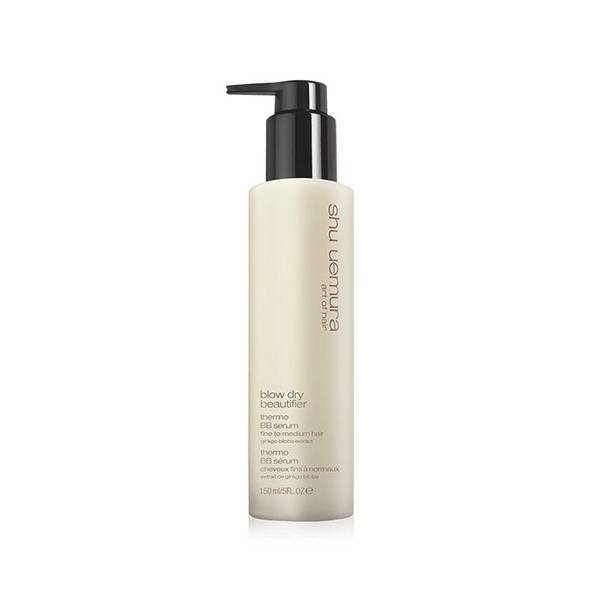 Virtue The Perfect Ends Split End Serum 
If you've completely disregarded our golden heat-protection rule (see above) up until this point, don't worry — we have just the right hair serum for you, too. This Virtue pick helps rehab damaged hair and split ends, while also protecting hair from future damage. Packed with pea protein, hydrolyzed quinoa and baobab seed oil, the formula seals dry ends on contact, protects hair from heat damage and hydrates brittle strands.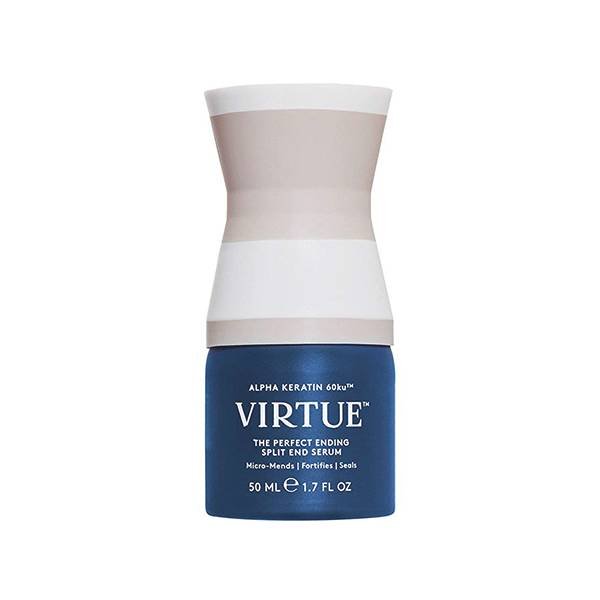 Alterna Caviar Anti-Aging Infinite Color Hold Serum 
PSA: There's a hair serum for color-treated hair! The formula is specifically designed to boost hair's radiance, revitalize color and amp up shine. You can use it as a leave-in serum or mix it in with your conditioner for a color-recharging hair mask.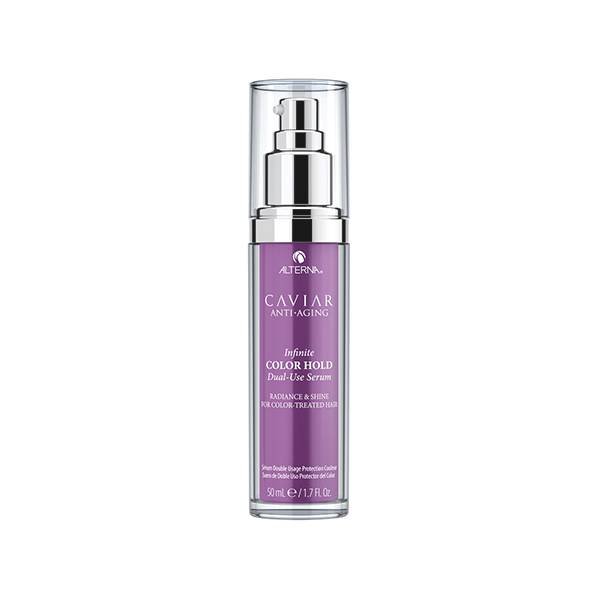 Davines This Is a Texturizing Serum 
We don't know about you, but our thoughts are polarized when it comes to dry texturizing spray. We love the look, but hate the crunchy feel. That's where the Davines This Is a Texturizing Serum comes in. It creates voluminous body, shape and texture and still leaves hair feeling soft and light. 
Read More:
PSA: Matte Nails Are Back and We're Loving It
Add Serious Volume to Flat Hair With These 9 Products 
5 Beauty Editors Share Their Winter Makeup Routines
Read more