5 Thoughts Your Friends Have About Your New Haircut
September 18, 2019
Part of the excitement of getting a new haircut or color is showing it off to your best pals. But, sometimes the reactions can be a mixed bag of hard-to-interpret comments. Whether you decided on bangs, went platinum, or traded in your long locks for a shorter 'do, we got to the bottom of some of the most common reactions to a brand new look. (And, as always, this is all in good fun!)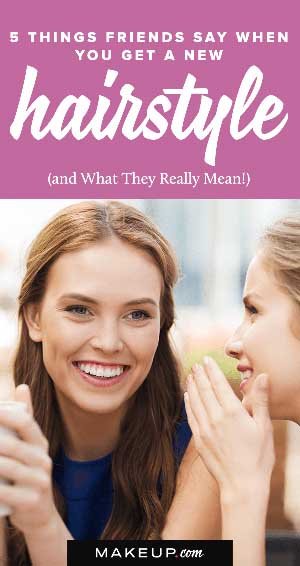 They say: "It's so different!"
They mean: "This might take some getting used to."
Some looks are so different that they often need some adjusting to. You're most likely to get this reaction after a drastic hair color change or haircut. Did you just trade in your long locks for a pixie cut? Or did you finally try out that cotton candy hair you've been loving on all the celebs? Just because your friends refer to your cut as "different" doesn't mean it's "bad." It just means they need to get acquainted with the new you!
They say: Nothing
They mean: "I'm not loving it."
Radio silence may mean one of two things: they haven't noticed your new look or they're not huge fans of it and don't want to hurt your feelings. However, it's likely to be the latter. That being said, who cares? You're the one wearing your new hairstyle, so the only person whose opinion matters is your own. Work it and keep it moving!
They say: "Sure, I like it."
They mean: "Not sure if this look is you."
Sometimes friends find themselves on the fence about another friend's look. They like it in theory, but aren't sure how they feel about it on you specifically. If you find yourself showing off your new blunt bangs or shag haircut and you hear these words come out of your BFF's mouth, please refer to the above. Keep steppin'.
They say: "I really like it."
They mean: "You look great! I'm now inspired to change it up, too!"
You never know when your own act of beauty bravery is going to inspire another. Your über-chic lob may not have everyone running to the salon for the exact same cut, but it may inspire them to change up their look! So style that 'do to the nines and show people what you're made of!
They say: "OMG, I love it!"
They mean: "I'm slightly jealous and might be rocking the same look tomorrow."
Then there will be those times when you look SO good you'll be bringing out the green-eyed monster and copycats in your buddies. We're not promoting jealousy among friends, but you have to admit, imitation is the sincerest form of flattery!
Photo: thinkstock
Read more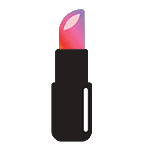 Back to top