The Carol's Daughter Jelly to Cream Conditioner Is the Ultimate Detangler — Here's How to Use It
January 29, 2021
If you have curly, coily or frizzy hair, chances are you've tried your fair share of conditioners and creams to smooth out knots. But if you still struggle to comb through your tangles and keep your curls intact, Carol's Daughter has the solution. The brand's new Wash Day Delight Jelly to Cream Conditioner, which is formulated with hydrating aloe and glycerin, gives all hair types instant moisture and a smooth slip so you can detangle without pulling or breakage. To help you get the full breakdown on this addition to the Wash Day Delight line, Makeup.com audience development manager Malaika Nicholas is sharing her experience, below.
The Benefits of Carol's Daughter Wash Day Delight Jelly to Cream Conditioner
This jelly to cream conditioner, which is best used after the Wash Day Delight Sulfate-Free Shampoo, is designed to help you comb through tangles in less time. The formula, which features hydrating ingredients like glycerin and aloe, gives an added burst of moisture and keeps hair feeling soft — even with the dry winter weather. Concerned about knots? The unique tangle melting technology works to coat the hair and provide a smooth slip so your curls can glide past each other without any tugging necessary.
Just massage the product from your root to your ends and finger comb the product until your hair is knot-free. Wash out and style your hair as usual.
Review of the Carol's Daughter Wash Day Delight Jelly to Cream Conditioner
Between indoor heaters, cotton hats and dry, cold weather, I really wanted to try a new hair product that would infuse my short, relaxed hair with some much-needed moisture, so I was thrilled to try Carol's Daughter Wash Day Delight Jelly to Cream Conditioner on wash day.
My winter wash-day routine is fairly simple: I start with a moisturizing shampoo and then I towel blot my hair so it's not completely dry, but still damp. Then, I apply the Wash Day Delight Jelly to Cream Conditioner using my hands, massage it into my roots and completely saturate my hair.
The conditioner seamlessly transforms from a jelly consistency to a nourishing, silky-smooth cream. Using a wide-toothed comb, I like to work the conditioner into my hair from roots to ends. I love how much slip this product provides. Not only did it help me easily comb through tangles, but it also helps prevent unnecessary tugging and tension that can lead to hair loss. And I can't forget to mention how incredible this conditioner smells (think: a floral springtime breeze).
I let the conditioner sit in my hair for 45 to 60 minutes, covered with a plastic cap to lock in as much moisture as possible. After rinsing, my hair feels touchably soft and moisturized, without feeling heavy. I mold, blow dry and style my hair as usual.
The final result: hair that looks shiny and feels smooth. If you're looking for a new conditioner to help give your dry, winter hair a much-needed boost, I highly recommend adding the Carol's Daughter Wash Day Delight Jelly to Cream Conditioner to your wash-day routine. — Malaika Nicholas, audience development manager
Illustration: Isabela Humphrey, Photos: Malaika Nicholas 
Read more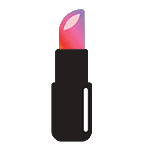 Back to top