4 Tips for Achieving Flawless Winged Eyeliner
September 15, 2021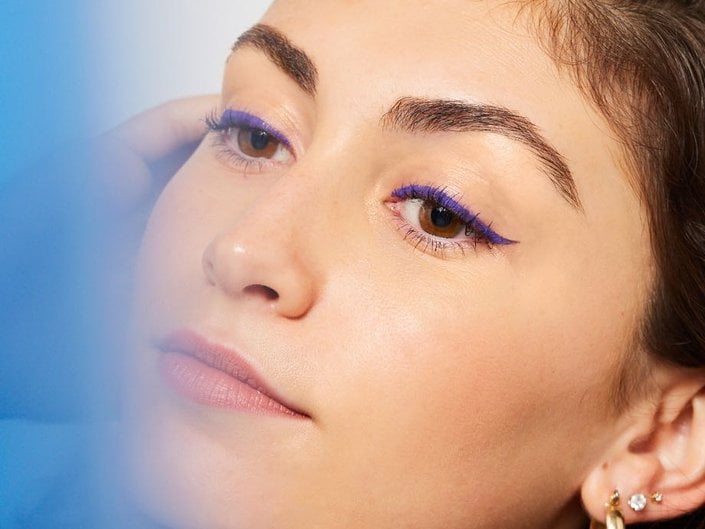 You would think that as a beauty editor, creating a look as common as a cat eye wouldn't be so hard, but that couldn't be further from the truth — for me, at least. No matter how many times I've tried in the past, my winged eyeliner always ends up uneven, too thick, too long or too over-the-top. Fortunately, I have the privilege of working with and learning from some pretty exceptional industry professionals, including Maybelline New York global makeup artist Erin Parsons. When I met with Parsons to try a few of Maybelline New York's latest launches, she immediately asked if she could give me a wing. I told her all about my struggle with this basic makeup technique and that's when the eyeliner tips started flowing. Read on for what she taught me about creating and nailing winged eyeliner.
Place a Dot — With Your Eyes Open
Armed with the Maybelline New York Hyper Easy Liquid Pen No-Skip Eyeliner, Parsons explained that the best way to start a wing — no matter what eye shape you have or what wing style you're going for — is to place a dot where you want the tail of your wing to end at the outer corner of each eye. Keep both of your eyes open when doing this to ensure the dot lands where you want it and is even on both sides. As you would expect, the first side is a piece of cake; Parsons and I had a good laugh as she adjusted and then re-adjusted the dot on the other side to match.
Anchor Your Hand at Your Chin and Begin Drawing
Once she marked two even points at the outer corners of my eye, she began drawing the wing (when applying eyeliner on yourself, she recommends anchoring the palm of your hand to your chin to keep it steady). Starting at the very edge of my upper lash line, she dragged the liner out towards the dot. This created a sharp line to connect the points. Then it was time to fill in the "wing" portion of the eyeliner.
This is usually where things go terribly wrong with my application. But, I finally discovered my biggest mistake: Instead of tracing my entire upper lash line, Parsons started the liner only about halfway on my lash line. This kept the liner looking natural and subtle, rather than the thick, dramatic wing I usually end up with.
She continued gradually drawing on the liner until the wing part made a small triangle that blended seamlessly into the liner on the outer half of my lash line. Then it was time to do the other side.
Clean Up When Needed
The other side went as smoothly as you'd expect with a veteran celebrity makeup artist doing your makeup. But still, when Parsons made a mistake she reached for pointed cotton swabs and micellar water. Using just the tiniest bit helped wipe away any eyeliner that was out of place and keep the wing sharp. For this step, I recommend the Garnier SkinActive Micellar Cleansing Water.
Know When to Stop
Once both wings were drawn on, Parsons kept turning my head back and forth and looking at me straight-on to assess her work and make sure the line was even. She adjusted and removed the liner as needed until she finally said, "Does that look even to you? It looks pretty good to me. I need to stop before I take it too far!" And that might be the most important tip she shared of all.
Since this little makeup tutorial, I'm proud to say I've worn a wing (that I've completed myself!) a handful of times. Considering I wouldn't dare attempt the eyeliner look prior to meeting with Parsons, I would call this a pretty life-changing occasion — at least in terms of my makeup routine.
Read more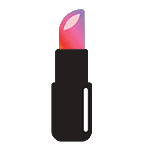 Back to top