The Bold Eye Makeup Look to Pair With a Little White Dress
June 25, 2020
One of our favorite reasons to wear a white outfit in the summer is because it pretty much gives you carte blanche to wear whatever bold eyeshadow colors and looks you want. Not only does everything go with white, but bright colors will pop against it.
While you really can't go wrong, there is one look we keep going back to, and it features not one, but three standout shades of shadow. Here, NYC-based makeup artist Anne Kohlhagen explains how to copy it.
STEP 1

Pick Two or Three Colors, Max

Choose up to three bright eyeshadow colors to create an eye look that'll pop against your white attire. For this look, Kohlhagen chose peach, gold and bright blue from the NYX Professional Makeup Escape Artist Eye Shadow Palette. "If you want to bring the look to the next level, feel free to add a little bit of eyeliner on the top lash line," she says.




STEP 2

Apply the Colors to Your Lid, Lower Lash Line and Inner Corner (In That Order)

As far as where to put what color, you want to start with your boldest and brightest shade all over the lid. "I used the peach as an all-over lid color up to the crease and blended the edge to soften it," says Kohlhagen. Next, she placed the most contrasting color (in this case, blue) on the lower lash line and blended the edges with a round-tipped eye makeup brush. "For more dimension, you can add a lighter color with a bit of shine, like the gold here, into the inner corner of the eye and the center of the eyelid," she adds.



Read more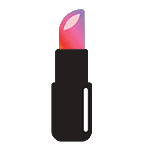 Back to top