Welcome to the New Makeup.com by L'Oréal
March 16, 2020
Hi There!
Thanks so much for stopping by. As a site focused on all things beauty, there's nothing we love more than a good makeover — including our own! If you've visited before, you'll notice that we got glow-up recently. In addition to a new layout and logo, our photos are bigger and prettier than ever, our site is faster, and we've made it easier to navigate right to the types of content you're searching for.
You'll still find all of the tutorials, advice from L'Oréal experts and editor product reviews you've always come to us for, just in a more gorgeous package. We can't wait to hear what you think of our new look. Come meet our team, sign up for our newsletter and connect with us, Instagram, Twitter and Facebook.
Peace, love and makeup!
Xx
Makeup.com by L'Oréal
Read more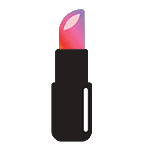 Back to top