Our Beauty Editors' New Year's Beauty Resolutions for 2020
December 30, 2019
It's hard to believe that 2019 is coming to a close, but December has come and almost gone and January 1 is just days away. As we look back on this year, we remember the products we've tested (and fallen in love with), the makeup looks we've tried (and slayed, might we add) and the things we've accomplished on our beauty list (like experimenting with clip-in extensions or airbrush makeup for the first time). It's been a big year. As we look forward to 2020, though, we can't help but think of our New Year's beauty resolutions. Ahead, six of our beauty editors share theirs. 
Jessica, Associate Editor
Nothing in the world of makeup scares me more than winged eyeliner. It's not that I've never done it or that I can't. Every time I think about attempting a classic black wing, I chicken out at the idea of obsessively sitting there trying to make them absolutely perfect. It's a recipe for disaster, or at least ending up very, very late. In the new year, I'm intrigued by the idea of rocking a wing on at least a semi-regular basis. We'll see how that goes!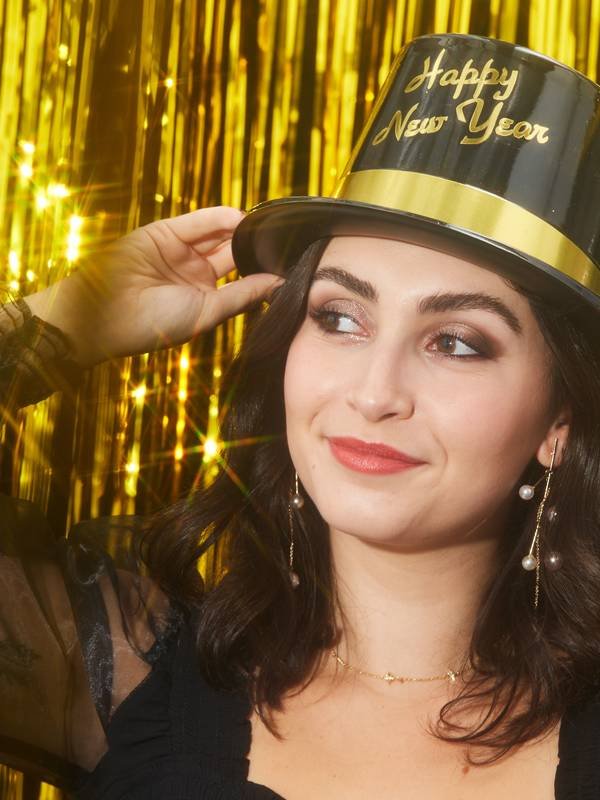 Alanna, Associate Editor
Now that we're entering another decade of "roaring '20s," I'm challenging myself to take a nod from makeup's past and ditch my maximalist winged liner and blush for more bare-faced looks. I'm going to try to opt for colorful eyeshadows with dewy cheeks instead of my usual beat, and I'm really going to try to allow my skin to shine through, which is something I haven't tried in a while. 2020, let's see how minimal makeup fits me.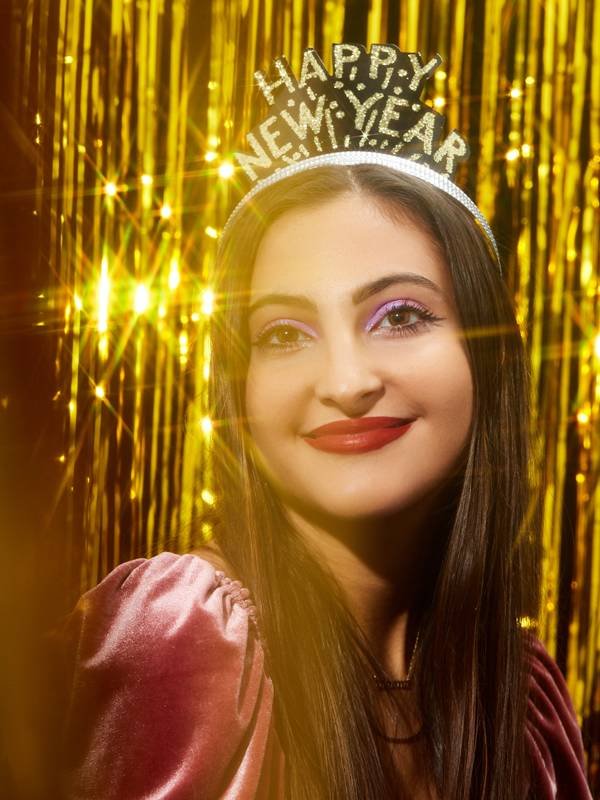 Jillian, Social Media Editor
To say I play it safe with my daily eyeshadow game is a pretty big understatement. If I even choose to wear any product, I only stick to tame nudes and browns. What can I say? My go-to is usually a bold lip. In the new year, I want to get a little wild with pigment. I'm talking pinks, greens, dramatic smoky eyes –– maybe even glitter! There are so many gorgeous palettes out there I'm dying to try, and 2020 just might be the year I actually whip out some color. Fingers crossed!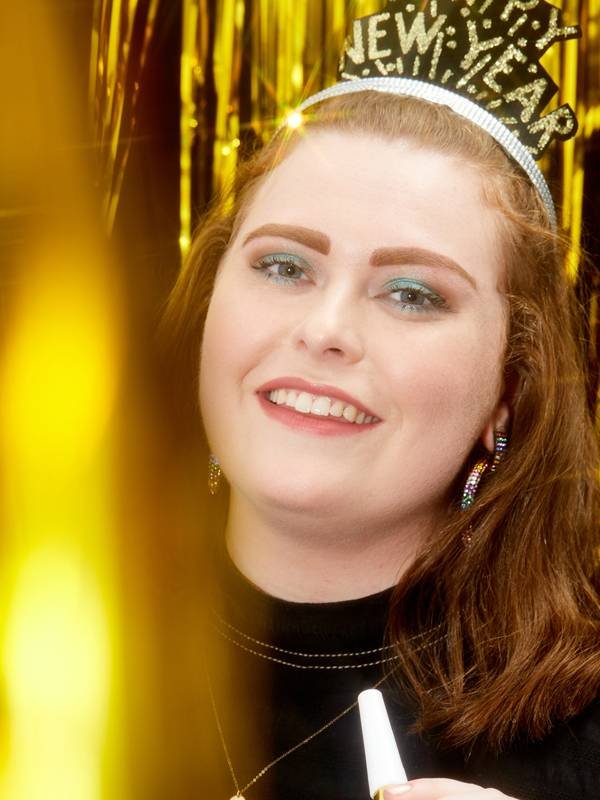 Genesis, Assistant Editor
At my core, I am an introvert when it comes to my makeup. Don't get me wrong, the beauty editor in me is always down to try a bold eyeshadow color or crazy graphic eyeliner look at least once, but when it comes to my everyday, you'll almost always find me sporting a subtle and safe nude lippie. For the new year, I'm challenging myself to get out of my comfort zone and start wearing red lipstick more regularly. You know, like the girls who casually wear red lipstick while running errands or on a regular day to work. 2020 is the year that I stop fearing the limelight and start wearing a bold bright hue — or at least try my best. TBD on how it goes.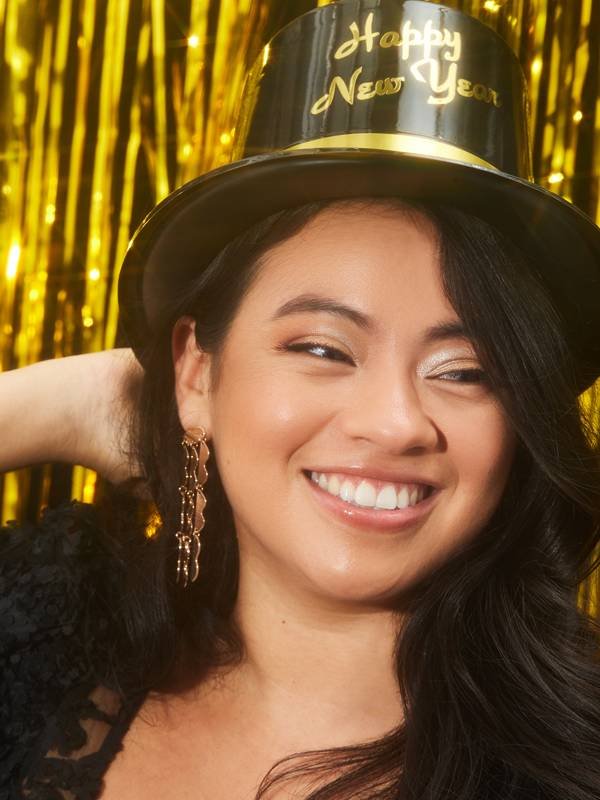 Samantha, Assistant Editor
My New Year's resolution this year is two-fold. Number one: Keep my New Year's resolution because, TBH, that's a struggle it and of itself. And, number two: Start using more clean beauty products. There are so many green and environmentally friendly brands that don't sacrifice quality. Swapping out lip glosses, mascaras and blushes for more natural options is at the top of my 2020 to-do list. I'm excited to see how my skin reacts, too. So stay tuned — I'll report back!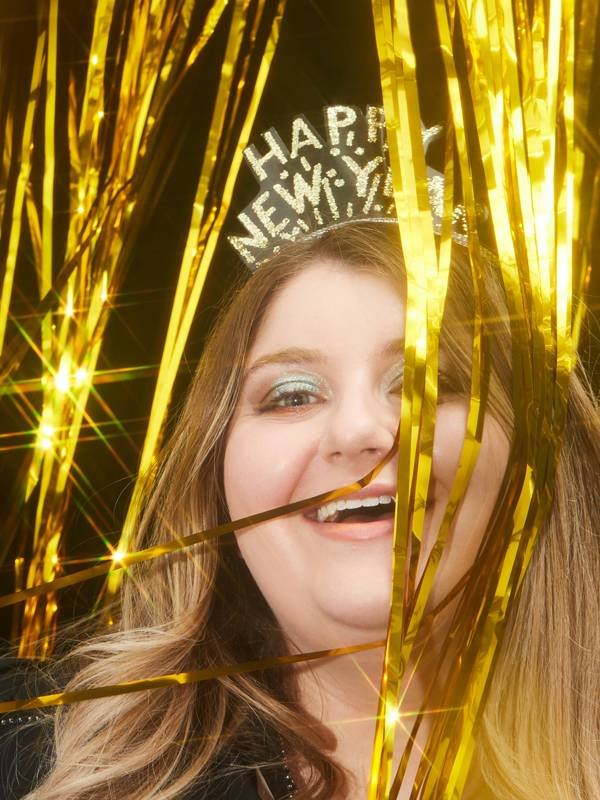 Lindey, Content Director
2020 will be the year I ditch the messy bun. I make this resolution pretty much every year, but I never stick to it. This year, I'm promising to change that, and I have just the inspiration to help. If you see me on the street (or on the 'gram), hold me to it!
Read More:
These Are the Beauty Products Our Editors Keep on Their Desks
5 Beauty Editors Share Their Daily Makeup Routines
Makeup.com's 2019 Lipstick Award Results Are In! See Which Lip Colors Made The List
Read more