5 Things You Didn't Know Were Fading Your Hair Color
December 31, 2019
Considering the fact that changing your hair color takes a lot of time, money and planning, there are few things more devastating than when your new shiny strands begin to fade. Luckily, there are some things that you can do to help prevent your chocolate brown hair from turning orange or new blonde hair from becoming brassy. Here, we're getting the facts straight by telling you five major tips you need to know to make your hair color last.
Tip #1 to Prevent Fading Hair Color: Prep Your Hair Before You Dye It
It's always best to start off with a clean slate, especially when it comes to your hair color. Use a clarifying shampoo the day before dyeing your hair to cleanse it of any toxins or chemicals that can keep the color from penetrating completely. Prep your hair by washing it with the Garnier Fructis Pure Clean Shampoo, which gives your hair a deep clean to give you healthy-looking results after every wash.
Tip #2 to Prevent Fading Hair Color: Use the Right Shampoo and Conditioner
Once you've colored your hair, it's important to use the right shampoo and conditioner combo so you don't strip the color after every wash. The Redken Color Extend Shampoo and Conditioner are formulated to provide maximum vibrancy of while protecting against hair breakage. You can expect a gentle cleanse and hair that is more manageable, refreshed and shiny after introducing these two into your shower routine.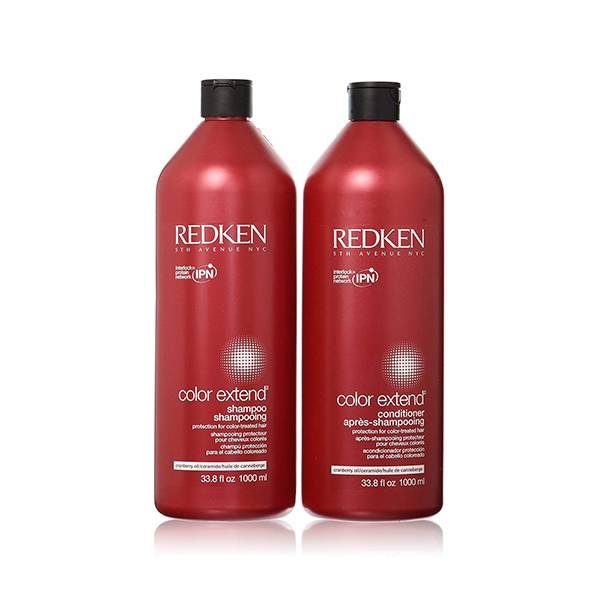 Tip #3 to Prevent Fading Hair Color: Apply Color Protecting Spray
Little did you know UV rays can do a real number on your hair color, causing it to fade and lose its luster. Do your part to protect this fading fate by spritzing your hair with a color-protecting spray before you head out for the day. We love the Pureology Colour Fanatic Multi-Tasking Hair Beautifier for its 21 unique benefits to prime, protect and perfect color treated hair. Those 21 benefits include protecting against color fading, detangling, preventing split ends and so much more.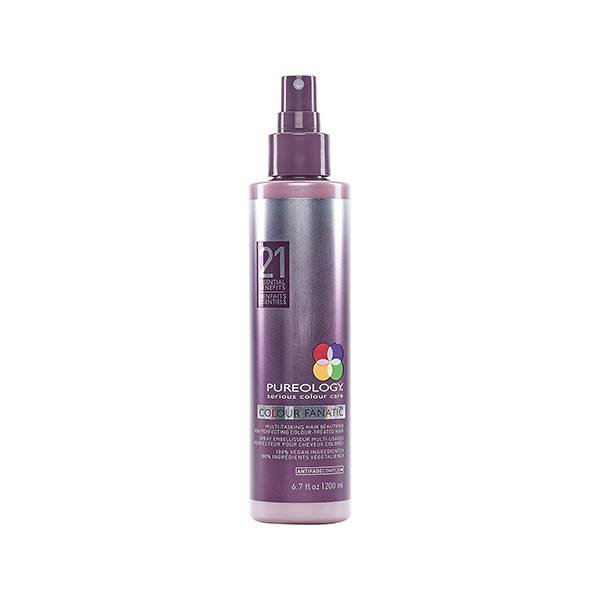 Tip #4 to Prevent Fading Hair Color: Use the Proper Hair Mask
Dehydration is a common cause of fading color, so keeping your hair hydrated is a must. Applying a moisturizing hair mask once a week to prevent dry locks is a great way to make your hair color last. We recommend the Garnier Nutrisse Color Reviver Nourishing Color Hair Mask because it instantly refreshes your hair color in as little as five minutes while leaving it soft and smooth thanks to the formula made with avocado oil and vitamin E.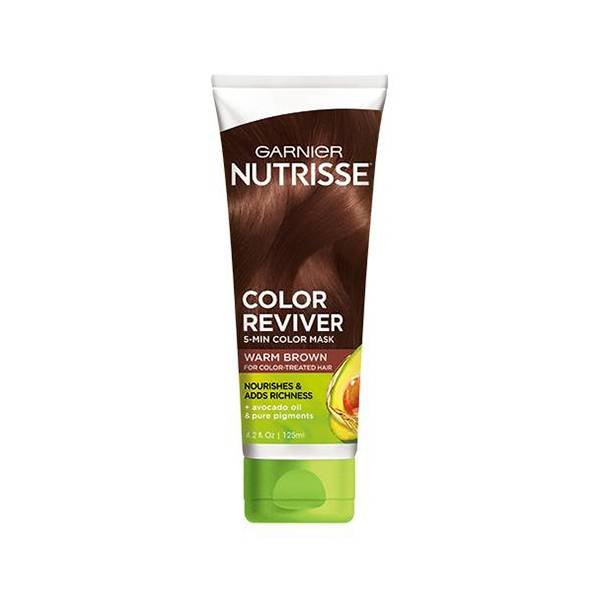 Tip #5 to Prevent Fading Hair Color: Take Lukewarm Showers
Sadly, hot water is a huge culprit for stripping your hair of its hue. Consider taking lukewarm showers to extend the vibrancy of your hair color.
Read More:
The Best Hair Mask for Your Hair Type and Concern
Best Haircuts to Try If You Hate Getting Your Hair Cut
5 Red Hair Color Ideas for Every Skin Tone
Read more