The Best New Makeup Products to Try in March
March 02, 2020
It's a brand new month, which means a new round of products is making its way onto store shelves and into our makeup bags. These are the products Makeup.com's editors can't live without this March.
Lindsey, Content Director
Urban Decay Wired Double-Ended Eyeliner and Top Coat
I can't resist a color-changing makeup product (#sorrynotsorry). It brings me a stupid amount of joy, but sadly, most transformers are better in theory than execution. The dual-ended eyeliner from Urban Decay, though, is a true unicorn. It combines a pro-level felt-tip black eyeliner that can give you a razor-sharp cat-eye with super fun top coat that magically makes the black turn a totally different, glittery color in seconds. I like all five iridescent shades but find Circuit, a striking gold, the most versatile.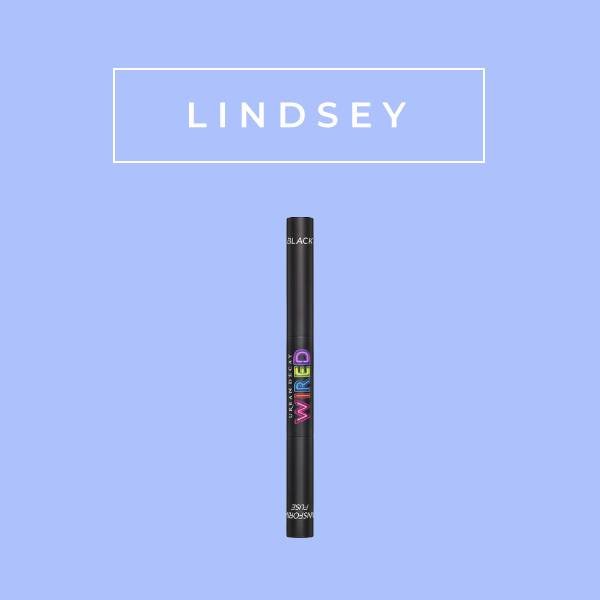 Sarah, Senior Editor
Applying matte powder eyeshadow can get a bit messy, so when I saw that Glossier came out with a liquid-to-powder formula that's smoothed on via a doe-foot wand, I was intrigued. I originally gravitated toward Pebble, a blush-toned neutral, but because I'm trying to step out of my comfort zone in 2020, I decided to give Pool a go instead. The cornflower blue shade looks more subtle on than you'd think, but it's far from boring. While the formula requires a few coats to look even, I love that once it's on, it stays put.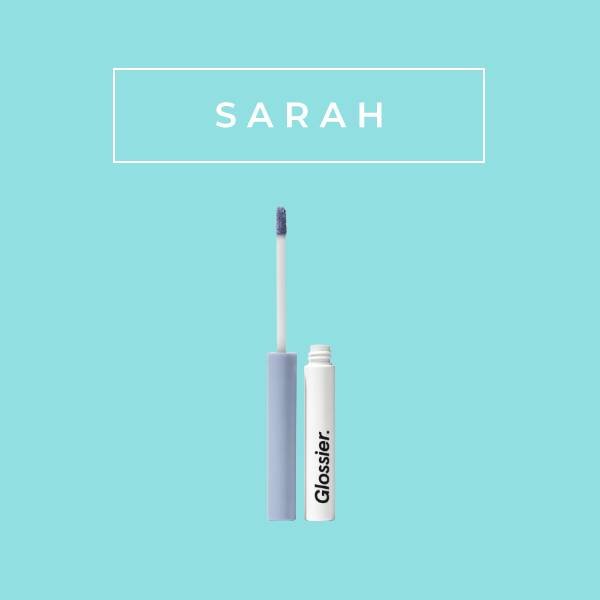 Alanna, Associate Editor
Tula Brighten Up Smoothing Primer Gel
My oily-to-combination skin needs a gripping, full-day-hold primer, and the new gel formula from Tula simply knocked my socks off. At first glance, it looks and feels like petroleum jelly but when applied onto the skin, it melts instantly and plumps and preps the face for makeup application. Whenever I use this under makeup, my skin appears brighter and my foundation lasts longer, and TBH, I don't think I'll find another primer that compares. 
Urban Decay Wired 24/7 Glide-On Eye Pencils 
When it comes to adding a little pop of color to my routine, I always reach for a colored liner, and the 24/7 Wired Eye Pencils have become my new go-tos. Depending on my mood, I'll smudge Jolt or Vivid into my inner corner or along my lower lash line for a little spring refresh. The best part? They don't slip or smudge, so their pigmentation lasts for hours.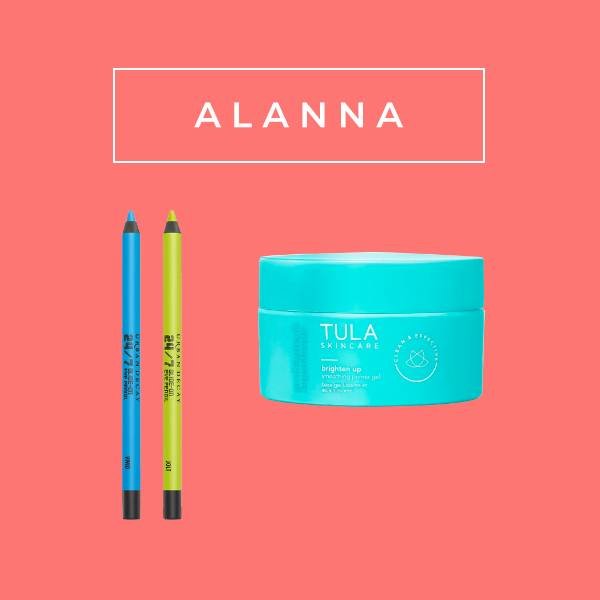 Genesis, Assistant Editor
Lancôme Mert & Marcus After Dark L'Absolu Rouge Lipstick in Rouge Flamboyant 
I'll be honest, my New Year's resolution to wear red lipstick more often hasn't been going so well. But when I saw the Lancôme Mert & Marcus After Dark L'Absolu Rouge Lipstick in Rouge Flamboyant, I was reenergized to try harder. The hue was so captivating that I had to swatch it upon first glance, and I'm so glad I did because the formula is even better than the color. Despite the product being bold and bright in appearance, the formula is actually very sheer, allowing me to build up the intensity to my liking. It's also super creamy and hydrating, making it comfortable enough to wear despite my lips feeling chapped and dry — thanks, winter. Overall, this product is stunning, which means a lot coming from a diehard nude lippie stan, and I definitely see myself reaching for it as the temperatures get warmer.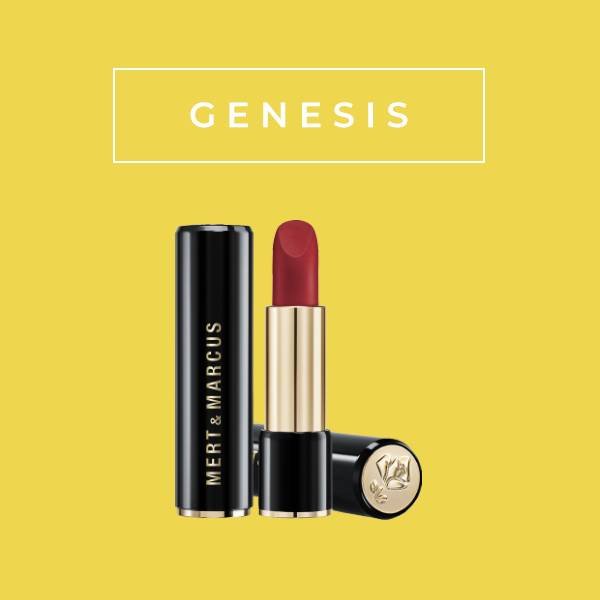 Samantha, Assistant Editor
Sultra Bombshell Collection Volumizing Hair Dryer 
I made it my personal mission to learn how to give myself a salon-worthy blowout in the comfort of my home. And while it admittedly took an embarrassing amount of YouTube videos and a perpetual state of confusion on how to maneuver a round brush (I seriously lack coordination), I finally figured out the secret: a great blowdryer. Enter the Sultra Bombshell Collection Volumizing Hair Dryer. It's super lightweight and easy to hold, dries my hair in minutes, has a narrow nozzle attachment that gives my roots insane lift, and it leaves my hair shiny and silky. Plus, the cool-shot feature lets me lock in my style. It's seriously a game-changer for getting the ultimate, DIY blowout.
Dermablend Cover Care Full Coverage Concealer When it comes to my foundation, I always opt for light coverage. That said, my mindset is on the other end of the spectrum when dealing with my under-eyes. Bring on the full coverage, long wear and heavy pigment. I need all the help I can get to cover my dark circles. Recently, I've been reaching for the Dermablend Cover Care Full Coverage Concealer. It hides my dark under-eye circles and stays on all day, even without setting powder. It's super hydrating, breathable and doesn't irritate my sensitive skin.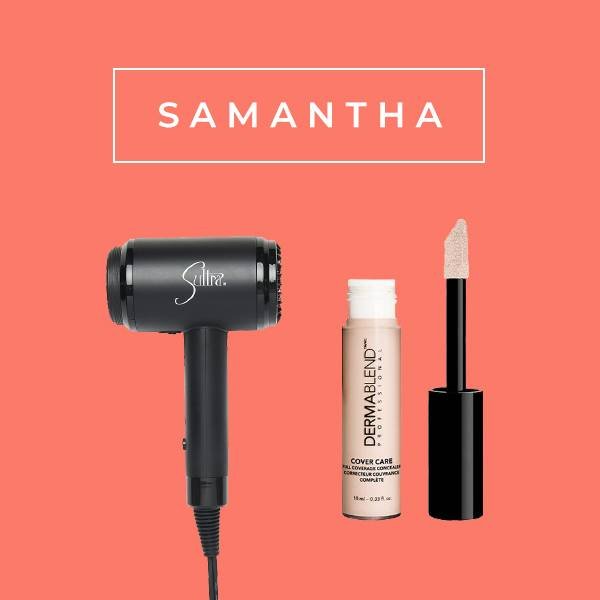 Jillian, Social Media Editor
I'm on a constant mission to find a brow gel that will become my new go-to product, and I may have found a winner with Urban Decay. Usually I have a problem with enough coverage in a gel product (I love a thick brow – sue me!), but I was more than happy with the finish the Inked Brow Gel gave me. It provided a nice balance of keeping my look natural but still making a statement like I normally do with my brows. Bonus points: the gel lasted all day on its own *without* a clear gel top coat, and I didn't have to reapply once. That's the kind of reliability I need in a product. 
INC.Redible Jammy Lips Sheer Lacquer Lip Tint in When Life Gives You Fruit
I love the look of a lacquer lip product, but traditional liquid gloss isn't my thing. INC.Redible's new lip tint has the perfect amount of shine but with the formula and application of a balm, so it's perfect for someone like me who wants the best of both worlds. Now that spring is right around the corner, the shade When Life Gives You Fruit is my new mush-have. It's the perfect vibrant apricot that adds a little fun to my regular makeup routine. I'm definitely going to be using this throughout the season and beyond.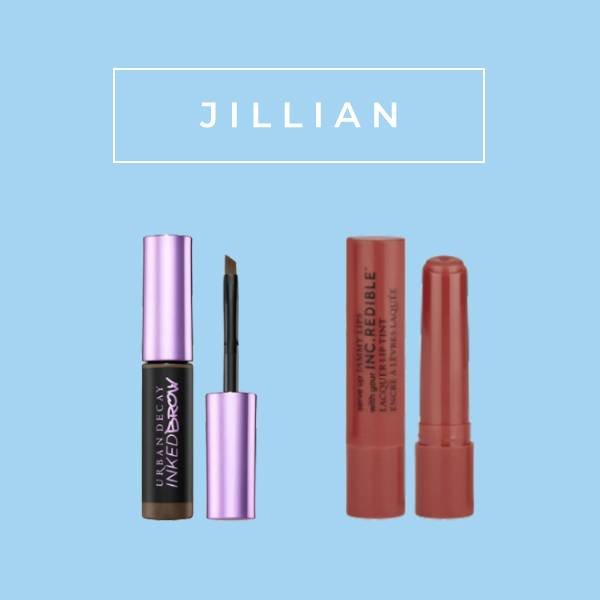 Read More:
How to Safely Remove Mascara From Your Eyelash Extensions
The Blurred Lip Tutorial You've Always Wanted to Try
Read more