How to Create the Perfect Daytime Smoky Eye
August 28, 2019
Smoky eyes during the daytime? Say what?! Yes, ladies, it can be done and done well at that. In fact, when done correctly, it can look great and draw attention to your eyes by emphasizing their color and shape. Achieve that subtle daytime smoky eye by choosing the right eyeshadow colors such browns, grays and plums as opposed to black, which can be a bit harsh and dramatic for daytime wear. Follow along as fellow professional makeup artist Emma Willis and I share with you how to create this sexy-yet-subtle look.
STEP #1: Create a Flawless Canvas
Cover blemishes and any discoloration on the face with foundation and concealer. And make sure to brighten under the eyes by concealing those pesky under-eye dark circles. Then apply a flesh-toned cream base on the entire eyelid. Now you're ready to add color. Product picks: Urban Decay Naked Skin Weightless Ultra Definition Liquid Makeup, Maybelline Fit Me Concealer, Lancôme Aquatique Waterproof Eyecolour Base
STEP #2: Layer Base Colors
Sweep a neutral shade all over the lid from lashline to brow, this will help the other shadows blend more effortlessly later. Next, layer a light purple on the inner eyelid and blend into center of lid.  Leave outer corner of eyelid bare. Product picks: Lancôme Color Design 5 Pan Eyeshadow Palette in Sienna Sultry, L'Oréal Studio Secrets Professional Eyeshadow Quad in Earthscape
STEP #3: Smoke It Out
 With a fluffy brush, apply a medium brown eyeshadow to the crease to add depth to the eye. On the outer corner of the eyelid, apply a darker brown and blend into the lighter brown to achieve that smoky effect. Also, smudge the dark brown under the lower lash line.  
STEP #4: Apply the Finishing Touches
Define the upper lashline by applying a cream eyeliner in black with an angled brush and finish off the eyes with a couple of coats of mascara. Choose a nude lipstick or lip gloss and let your smoky eyes be the showstopper. Product picks: Maybelline Eye Studio Lasting Drama Gel Eyeliner, Maybelline Lash Stiletto Ultimate Length Washable Mascara in Very Black, Make Up For Ever Aqua Creamliner Waterproof Cream Eyeliner    
Photos: Joshua M Shelton Photography Hair and Makeup: Emma Willis for Contour Fossa Model: Carrlyn Bathe
Read more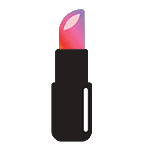 Back to top