It's Not a Phase, Mom: The Coolest Goth Makeup Looks on Instagram
May 20, 2022
Whether you're a diehard fan of bands like Bauhaus and Siouxsie and the Banshees or just have a strong penchant for black eyeliner, there's no denying that goth makeup looks incredibly cool. It's a great way to experiment with graphic eyeliner shapes, paint on deep, vampy lips and smoke out your eyes. Keep reading for our favorite goth makeup looks on Instagram, from bleached-out brows to spiked liquid eyeliner.
Bleached Brows
As strange as it might sound, bleached eyebrows work as both a statement look and as a way to let the dark eyes and lips stand out. If you don't want to commit to lightened brows, you can simply brush some concealer through them with a spoolie.
Dramatic Liner
Want to take the reverse winged eyeliner trend up a notch? Try painting your liner in dramatic swirls and spikes that trail all the way down your cheeks. We also love how @jinxaddie sharpened the corners of their lips with a lip pencil.
Pastel Goth
If you were on Tumblr between 2013 and 2015, you probably remember the pastel goth trend, characterized by a combination of fluffy dresses and bows and more traditional goth accessories, such as chokers and platform boots. This look totally reminds us of that creepy-cute aesthetic.
Chain Link Brows
Can't commit to shaved brows, but still want to try this cool chain link style? Consider gluing the hairs down and covering them with concealer and translucent powder.
'80s Goth
Take inspiration from your favorite goth and new wave artists with this structured power brow and winged liner combo. Get the liner look using the L'Oréal Paris Infallible Super Slim Liquid Liner. Voluminous, asymmetrical hair is optional but encouraged.
Read more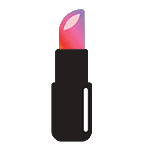 Back to top