The Internet is Freaking Out Over This Olive Garden Makeup Palette — Us Included
August 03, 2018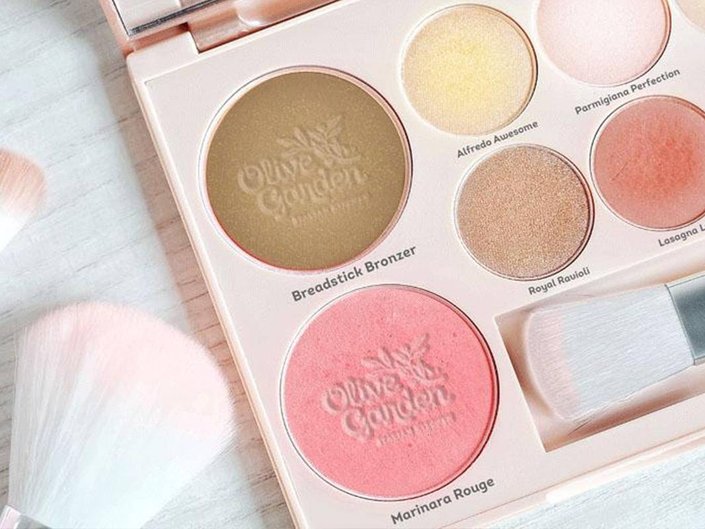 Happiness is new makeup and warm, buttery Olive Garden breadsticks. If you disagree, we don't believe you, and if you agree wholeheartedly, you're going to want to sit down and take a deep breath. The Italian restaurant chain just teased us on Twitter with a mockup of an Olive Garden-inspired makeup palette, and we have so many feelings — starting with confusion, excitement and hunger.
If you already follow Olive Garden on Twitter, then you know they not only actively respond to their followers, but they're also really, really funny. About a month ago, Olive Garden Tweeted about a faux subscription box full of everyone's favorite breadsticks and naturally, Twitter freaked out. But seriously, can you imagine receiving the below?
Okay, finally a subscription box that you REALLY want. 🙌🙌🙌 pic.twitter.com/0ItND3tBgS

— Olive Garden (@olivegarden) July 11, 2018
And now, the restaurant has taken their antics one step further with the unveiling of an Olive Garden-inspired makeup palette that actually looks like something we'd purchase and wear, often. Inscribed in two of the eight powders in the palette is the brand's logo, which is one part ridiculous and one part hilarious. But the best part of all is that the shade names are everything we could ever want and more: Breadstick Bronzer, Marinara Rouge, Alfredo Awesome, Parmigiana Perfection, Fierce Fettuccine, Royal Ravioli, Lasagna Lush and Spaghetti Sparkle.
Unsurprisingly, people are freaking out and desperately seeking the answer we've all been waiting for: Is an Olive Garden-inspired makeup palette really coming? MUA Jeffree Star commented on the Tweet, saying "Is this real???" In response, Olive Garden said, "It needs to be! 💄❤️"
Okay so you liked the subscription box... now what about a makeup palette? 😍 pic.twitter.com/FDVSEjJGvz

— Olive Garden (@olivegarden) July 31, 2018
Another passionate commenter demanded Olive Garden make the palette a reality, because obviously, this sort of thing is not something to be joked about in the makeup community. Olive Garden replied, "We'll see what we can do ..." Fingers crossed that Olive Garden has our back — we have a feeling they won't disappoint.
Read More:
Hilary Duff Uses $8 Drugstore Mascara — And Bye We're Off To Walgreens
Everything You Need To Know About the Urban Decay Aphrodisiac Palette
This Rainbow-Inside-a-Rainbow Eye Makeup Look Is Trending On Reddit and We Can't Stop Staring
Read more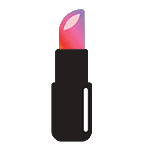 Back to top