4 Things You Should Do Every Time You Apply Blush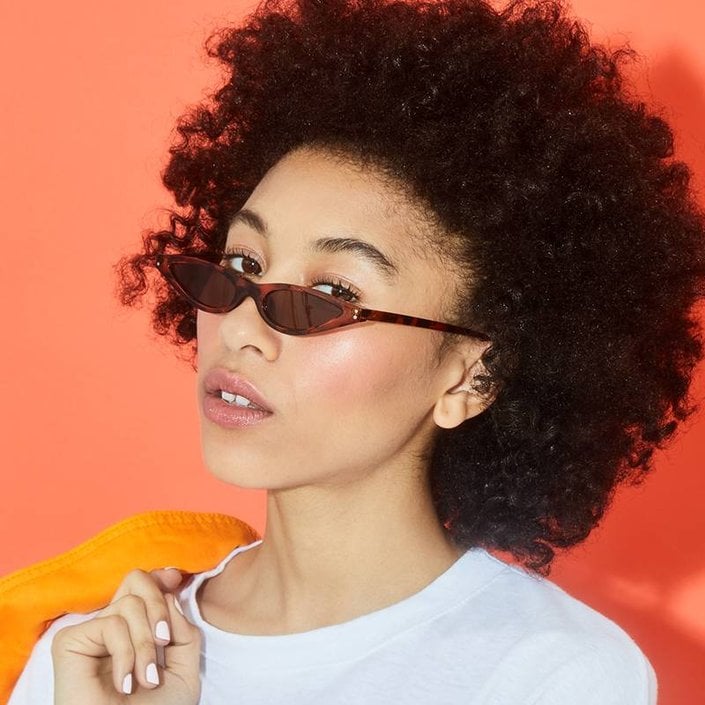 Whether you want to accentuate your cheekbones or add a healthy pop of color to tie your beauty look together, blush is a makeup product that many beauty enthusiasts reach for when beating their face. If you're new to rouge, it's important to choose a shade that works for you. Blushes also come in a variety of finishes (think cream and powder), so you should consider that too. Cream formulas are easy to blend and offer a natural, skin-like finish while powder blushes often offer more pigment and complete a full coverage makeup look.
Once you've chosen your blush shade and finish, it's time to apply and blend. Check out our tried and true tips to achieve perfect blush application every time, ahead:
TIP 1: (If It's Powder-y) Use a Fluffy Brush
The best way to apply blush lies within the tools you use. Round, fluffy blush brushes are ideal when blending because they distribute pigment evenly. Try brushes like YSL Powder Brush and Urban Decay Good Karma Optical Blurring Brush. If you're using a creamier product, you can use a brush, but your fingers are your secret blending weapon.
TIP 2: Tap That Brush!
Like most makeup products, a little goes a long way. Such is the case with blush, and the last thing you want is large pink and purple splotches on your face. While blending can help a makeup mistake, we recommend starting small and building up the color. Dip your brush into your blush, and tap off any excess before applying in sweeping motions across the cheek. The goal is flushed and sun-kissed skin so a diffused finish is ideal.
TIP 4: Placement is Key!
Keep blush on the apples of the cheeks, and blend upward with your brush in a circular motion. This will give you a natural finish, versus one that looks streaky or harsh. If you want to add contour, pop some warm bronzing powder in the hollows of your cheekbones.
TIP 5: Add Highlighter
While matte, powder blushes are great, it never hurts to add a little highlighter to your blush to accentuate a healthy glow. Some blushes have a little shimmer to them already, but you can also achieve this look by dabbing liquid highlighter (we love Maybelline FaceStudio Master Strobing Liquid Illuminating Highlighter) on top for some added dewiness. Blend subtly until you get the perfect glow.
What are your tricks to blush blending? Spill in the comments below!
Read more
Back to top