Sephora Credit Cards Are Coming and Your Wallet Is About to Look So Damn Chic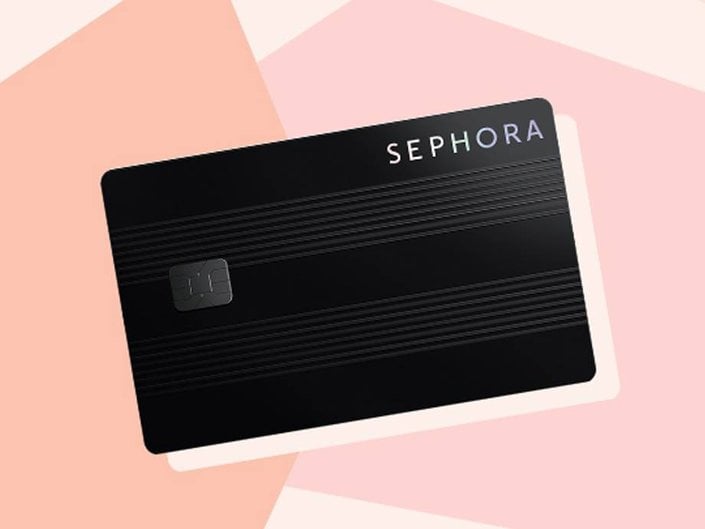 At this point, it's clear that Sephora has our back. Between the Weekly Wow Deals and skin-care value kits too good to ignore, there's no shortage of options for the spending-savvy makeup lover. To fuel your beauty shopping addiction, we're happy to inform you that in the next few weeks, you'll be able to get your hands on the first-ever Sephora credit card. This means you'll get extra benefits on top of your Beauty Insider program. Though we don't know what said benefits include just yet, we have a good feeling about it based on Sephora's awesome track-record.
The Sephora credit card is obviously very, very sleek. It's black with Sephora's signature logo etched onto the top in reflective, silver letters that will look very professional in your wallet. It's not officially available just yet, but you can get your hands on one this spring in select markets, followed by U.S. stand-alone stores and then on Sephora.com. You can choose from three different card options, including the Sephora Credit Card, Sephora Visa Credit Card and the Sephora Visa Signature Credit Card. No matter which card you choose, you'll be added into the Sephora Beauty Insider Program upon application in the (rare) case that you aren't a member already. And if you choose the Sephora Signature Card, you'll get access to some non-beauty related benefits, too.
"The launch of the Sephora Credit Card exemplifies Sephora's loyalty philosophy in every sense; it considers all the most-loved aspects of Sephora — the amazing product, services, experiences and personalization — taking our client experience to the next level through special access, rewards, and perk," explains Andrea Zaretsky, Sephora's Senior Vice President of Consumer Relations Management and Loyalty in a press release. We don't know about you, but we've never been so excited to build good credit.
Read More:
This Customizable Kiehl's Deal Is Too Good to Miss — Trust Us
NYX Off Tropic Shadow Palette in Hasta La Vista Is Perfect for Spring
Every Type of Eyelash Service — Explained
Read more
Back to top