How to Make Sure Your Halloween Makeup Won't Budge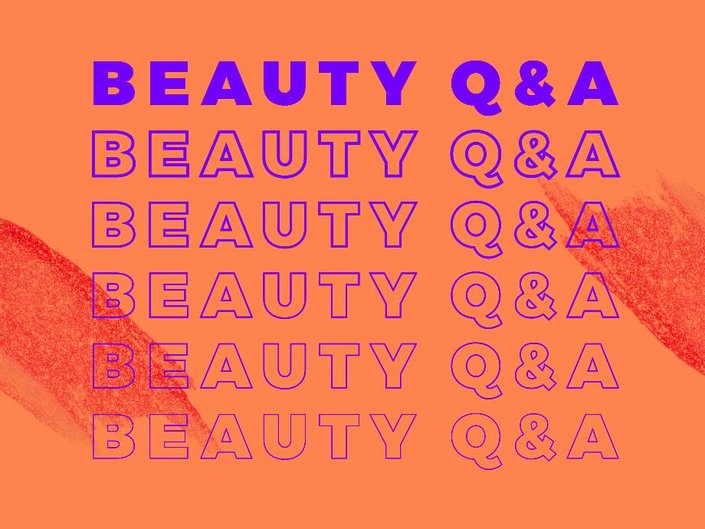 Amongst most beauty horror stories is the tale of working for hours to achieve that perfect Pop Art makeup look or Twiggy eyeliner for an upcoming Halloween party only to have it crease, smudge or crumble upon arrival. As it turns out, setting your Halloween makeup is just as vital as applying it in the first place, so we turned to Lancôme Beauty Advisor Olivia Thompson to get her take on how exactly to nail this down in our Halloween makeup routines. Ahead, find her three golden rules for keeping your party makeup in place — whether you're looking to maintain cat eyes, glitter, party store blood or anything in between.
Layer Away
First and foremost, Thompson reveals that the key to maintaining your halloween makeup is layering how you set it. "For example," Thompson says, "if you are using a clown white paint, be sure to either set that area with a white eye shadow or translucent powders, depending on the size of the area." Then, on top of all of your setting powders, you also want to add a layer of setting spray. Our ultimate go-to will always be the Urban Decay All Nighter. If you want to get even more intense in your Halloween makeup setting, Ben Nye Final Seal is another excellent option that will make your makeup totally unmovable.
Glitter Primer is Your Secret Weapon
If you're looking to set adhesives or glitter, stick with a primer specifically meant for embellishment. "Instead of setting glitter eye makeup, I like to prime glitter eye makeup to ensure longevity," Thompson notes. A really thick and creamy base would work well for that — and also anything that tends to get tacky, will act as a "glue" for the glitter. Another one of our go-tos for this is the NYX Professional Makeup Glitter Primer; it does a great job of keeping sparkles on without creasing or flaking.
Set With the Same Color or Tone
Thompson's last trick is to set with the same color or tone as your face paint or makeup. While it's typically difficult to find wild and bright colored setting powders such as green, blue, and orange, Thompson notes, eyeshadow works just as well. "Use an eyeshadow or blush color to set those bright and vivid paints," she says. "It works like a dream and you get a lot more variety in color!"
Read more
Back to top