How to Take a Bath the Right Way
You've mastered the shower (and no doubt the three-minute shower), but once you get home from a looooong day at work, standing up for a single second longer can be a challenge. Hence, the massive appeal of the bathtub and its lovely horizontal stature. We can't think of a better way to get clean AND get some much-needed R&R in than by taking a good ol' fashioned bath. And hey, we've heard the excuses before — you're too tired, you're not six-years-old, they're time consuming, you don't want to turn into a prune. All valid points, but nothing compared to the benefits this relaxing ritual can have on both your body and your mind. Okay, we've convinced you… but don't hop into that tub full of excitement (and bubbles) just yet! Before you step in, here's how to soak in the tub the RIGHT way.
Taking a bath seems pretty straight forward, right? Soap, water, maybe even a scrub or a shave. Essentially you'd be right, but before you try to soak in scalding hot water, follow these tub-friendly tips!
1. If you'd prefer, take a quick shower beforehand to cleanse your skin and wash your hair so that you don't feel like you're bathing in dirt. Then, step out and start prepping!
2. Give your tub a scrub and rinse away any residue left over from shampoo, body wash and even stray strands of hair! Begin filling your tub with lukewarm to hot water, but be sure the temperature isn't scalding. Not only is the bad for your skin, but it can make you feel dizzy while laying in the bath. Test the water with your elbow before getting in.
3. As the water is running, add in 10-15 drops of your favorite essential oils for a soothing scent that will put your body and mind at ease. If bubbles, bath bombs or body salts are your preference, now is the time to drop them in (we love The Body Shop Honeymania Bubble Bath Melt). You can also go the alternative route and try this DIY milk bath. Fill the tub ¾ of the way and get right in!
4. If you didn't opt for the shower option in the first step, consider whether or not you want to wash your hair. If you don't want to get your hair wet, tie it up in a messy bun and since you have the time, why not try a soothing facial mask like Lancôme Hydra-Intense Masque to treat your skin to something nice as you soak!
5. Just before stepping in, set the atmosphere by lighting some of your favorite candles, playing some soothing tunes and grabbing a book or magazine. As tempting as it may be to have your phone nearby, we suggest you don't. Let yourself unplug for a while.  
6. As the water starts to cool down, turn the faucet and let some hot water run to reheat the tub. Hot baths are known to reduce cramps, headaches and even help with the sniffles.
7. Once you're ready to lather up, use a creamy body wash like Kiehl's Creme de Corps Nurturing Body Washing Cream to keep skin clean and moisturized. Then let the water drain and give yourself a quick rinse in the shower to wash away any remaining soap (as well as that facial mask). If you need to shave, now would be the perfect time since your follicles have been softened. Once finished, carefully step out onto the floor mat (very, very carefully!) and pat your body dry. Then apply a full body moisturizer like La Roche-Posay Lipikar Body Milk to keep your skin hydrated after the warm bath and you're good to go! Will you start including baths into your beauty routine more often? Share in the comments below!  Photo: iStock
Read more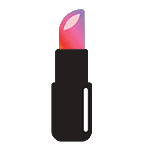 Back to top