This Beauty Chemist Will Forever Change the Way You Think About Science
August 28, 2017
Being a beauty guru comes with a lot of responsibilities – of course, knowing what colors and shades look best mixed and matched, but also learning and investigating what goes into our favorite products. Pretty shades and palettes often distract us from the fact that there's a whole lot of science in makeup, and that there are astounding chemists working behind the scenes to create what we put on our faces.
We got the opportunity to speak with one of those astounding chemists from L'Oréal Labs, Andy Gilreath, who works exclusively on all kinds of L'Oréal face products – from foundations to concealers and more. Here, Andy tells us about her career in cosmetic chemistry, the coolest product she ever worked on, and what beauty means to her (spoiler alert: it means a lot morethan mixing up a batch of pigments).
How did you get started in cosmetic chemistry? Was it something you've always wanted to do?
I've been a beauty junky from day one. Makeup was one of my creative outlets and was a playful and personal artistic medium to experiment with at a young age. I grew up obsessively reading Allure for beauty news, tips, and inspiration. The magazine frequently quotes cosmetic chemists to provide expert insight on the science behind why the products we love really work. I would scour the issues for these little nuggets of wisdom and think to myself, I want to be that chemist one day. I knew that meant I would need a science degree, which was intimidating for someone who felt much more at home in art class. Nevertheless, I powered through a chemistry degree at Penn State, all the while keeping my eye on that big fabulous prize of becoming a cosmetic formulator. After graduating, I was lucky enough to get hired at a prestigious dermatological skincare company, and then after a few years landed at L'Oréal – I've been pinching myself every day since.
What does a typical day look like for you?
The day-to-day changes a bit depending on where my projects are in the development cycle, but the bulk of my work is done at the bench – concocting and experimenting – it actually feels very similar to cooking or baking. Think of cosmetic chemists like the chefs of the beauty industry. We make batch after batch until we nail the perfect texture, color, feel, look and that recipe becomes our formula, the ingredient list on the back of the box. As a color chemist, I also spend a great deal of time developing shades for each launch; this is where having an eye for color is crucial. Not every day is spent in chef-mode though – I also do a lot of market and competitive research to really understand the trends and how they impact our innovation. Then there are meetings of course, there are always meetings.
How long does it typically take to formulate and produce one product? And how far ahead do you start planning the upcoming products you work on?
We usually have a pretty good idea of our launch plans about two years in advance, but of course beauty trends change every day, so nothing is set in stone. The development timeline for a product depends on how much upstream research we do before bringing it to market. Some products are years in the making, often times requiring collaboration with our other research hubs across the globe. For a more straightforward launch though, our timeline is usually 12-18 months from concept to launch.
What's your favorite part about your job?
The most rewarding part about my job is knowing that something I created can bring someone else joy and confidence, make them feel special, give them a boost. That's cool. But also selfishly, I love being able to decode ingredient lists when I shop. The more I learn on the job, the more effectively I can feed my beauty addiction!
What's the coolest product you've ever made?
I worked on a super innovative, and as a consequence challenging, facial mask a couple years ago. It was a silky gel that after sitting on the skin for a few minutes, turned into an effervescent foam, supplying the skin layers with molecular oxygen, and leaving the face feeling youthful, supple, and squeaky clean. Like a facial in a bottle!
What moment in your career are you most proud of?
I'm not sure I've been around long enough to have a "most proud" moment. I guess I feel pretty proud every time I see one of my products on the shelf when I'm out and about. Sometimes I go visit my products at Ulta, check out the testers, make sure everyone's happy and healthy. Is that weird? They're like my babies.
What's your favorite product at the moment?
I'm always massively into anything brow. A fierce brow is everything. My go to combo is MAC Omega Eyeshadow to get the shape + Stila Stay All Day Waterproof Brow Pen to touch up the gaps. And brow gel. Lots of brow gel.
What does beauty mean to you?
Beauty is empowerment. Beauty is self-expression. Beauty is freedom.
What advice would you give for an aspiring cosmetic chemist – or a chemist who's unsure of what they want to do?
Since graduating from Penn State in 2011, I have been a career mentor for the chemistry department, specifically as a resource for young chemists who may be interested in the beauty industry. I always say, find an industry you personally connect with, whatever it is, and figure out how to do science in that field. If you love beauty, you have a lot of options as a scientist. If you love ice cream, go work in the flavor labs at Ben & Jerry's. If you love DIYs, find a job developing paints and coatings. When it's applied to something that genuinely excites you, work will fuel you, not drain you. Of course there are tough days in any job, but if you can go to bed at night thinking you wouldn't want to do anything else, you've pretty much won the lottery. Be confident, be strong, and never give up, because doing a job you love will feed your soul for a lifetime.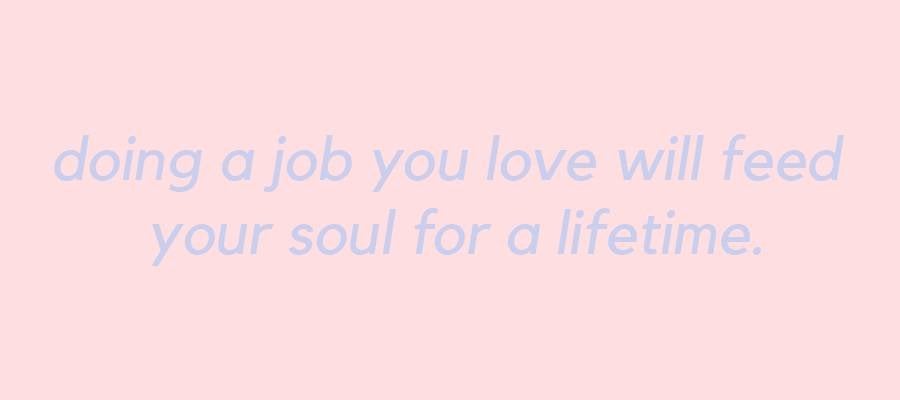 Read more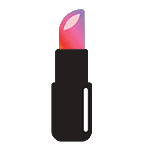 Back to top