Think You're a Beauty Pro? Take These Fun Quizzes to Find Out
September 21, 2023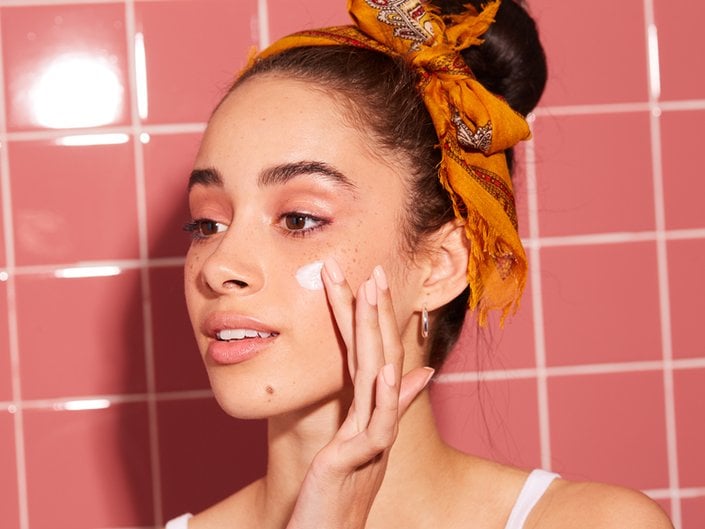 Quizzes in school? Not so fun. Quizzes about all things beauty? We could take them all day. In fact, we love them so much, we created quizzes about some of our favorite topics, including hair types and undertones. Taking them will give you personalized product recommendations and skin, hair and makeup tips straight from our editors. Click through them and prepare to get (beauty) schooled.
Quiz: Which Styling Product Is Best for Your Hair Type?
Looking for a way to upgrade your hair-care routine? This quick quiz will help you find the best product for you, whether you're looking to enhance your natural texture and lean into air-drying or give your strands some extra protection against your trusted stash of hot tools.
Quiz: Which Lipstick Color Is the Most *You*?
Are you the life of the party, or the one carefully curating the playlist? Self-care queen, social butterfly or somewhere in between? No matter your vibe, there is a lipstick color that just makes sense for you. Take this quiz to find out which lipstick shade is your best match.
Quiz: Which Buzzy Makeup Trend Should You Try in 2023?
Looking to switch up your makeup look in the new year? Take this quiz to find the makeup trend that best fits your personality, from a smudged-out, cool-toned eye to "cold-girl" blush. Each look comes with a tutorial and product recommendations that allow you to recreate it with ease.
Quiz: Which Holiday Beauty Look Should You Wear This Season?
Whether you're psyched or stressed for the upcoming holiday season (or a mix of both — we get it), the one thing you shouldn't have to worry about is your beauty look. Take this quiz to find three makeup tutorials and the products you need to create them, from a high-glam cut crease to simple yet smoky winged liner.
Quiz: Which Halloween Look Matches Your Aesthetic?
Some of us have been spending the past few months carefully curating Halloween mood boards, and some of us prefer to leave the costume-planning until hours before the party. No matter your approach, there's a makeup look that you'll have fun creating and feel confident in. Take this quiz to find the best Halloween makeup tutorial for you to rock this year.
Quiz: What Makeup Look Should You Wear to Prom?
Whether your prom dress is all glitz and glam, trendy and colorful or sophisticated and minimalist, there's a makeup look in this quiz that will match your outfit perfectly. We have you covered with cut crease tutorials, a how-to on achieving your glowiest skin ever and even an explainer on how to pick the best false eyelashes for your eye makeup.
Quiz: What Minimalist Makeup Staple Should You Shop This Spring?
Whether you wear a full face every day or prefer a more natural look, there are some staples everyone should have in their makeup bag. Find the latest spring beauty launches that match your makeup style in this quiz — we have setting sprays that help your makeup last up to 16 hours and skin tints that provide great coverage and SPF protection.
Quiz: What Vitamin C Serum Is Right For You?
Sunscreen is key when it comes to preventing dark spots, but vitamin C is great if you need to do some damage control. Not only does it help fade existing dark spots, it prevents new discoloration from forming because it's a potent antioxidant that protects your skin from things like free radicals and UV rays. To find the right vitamin C serum for you based on your skin type and budget, take this quick and easy quiz.
Quiz: How to Find the Best Moisturizer for Your Skin
Whether your skin is oily, dry or a temperamental combination of both, a good moisturizer is key for soft, balanced skin. But not all moisturizers are created equal. Some have rich, velvety creams that dry complexions will happily soak up, while others are water-based formulas that feel light as air on the skin. Take this short quiz to find out which moisturizer is right for you now.
Quiz: What's the Best Cleanser for Your Skin Type?
We all know the importance of washing the day's makeup and impurities off the skin, but the cleanser you use can make a difference. There are foaming face washes designed to target excess oil and acne without stripping your skin, creamy formulas that nourish dry skin and fragrance-free washes for those who are on the sensitive side. Find the cleanser to start your skincare routine with in this easy quiz.
Quiz: What Kind of Undertones Do I Have?
Have you ever picked up a foundation that was too pink for your complexion? Or maybe you've tried a concealer that turned out to be too yellow? It's likely because the product didn't match your skin's undertones. Not sure what yours are? Finding your undertones requires more than eyeballing your skin, but it doesn't have to be overly complicated. Take our quiz to determine yours now.
Quiz: What Products Are Best for My Hair Type?
Whether you're looking to fight frizz, boost volume, repair damage or add shine, good hair days start with customized hair products. In this quiz, answer questions about your hair texture, concerns, style preferences and maintenance habits for product recommendations tailored just for you.
Quiz: What's My Skin Type?
In order to find products that work for you and to build the perfect routine, understanding your skin type is key. Pro tip: If you have oily skin, pore-minimizing formulas and lightweight moisturizers are going to be a must; however, if you have dry skin, gentle cleansers and rich creams are your friends. Determining which type best represents your skin can be the tricky part, but we're here to help. Find out whether your skin is oily, dry, combination or normal in this quick quiz.
Quiz: Which Sunscreen Is Right for Me?
We can't stress enough the importance of wearing SPF every day. By guarding against UV rays, you're not only preventing signs of aging and sun spots, but you're also decreasing your risk for skin cancer. But because some sunscreens can be greasy, thick or leave a white cast on skin, you may still be looking for that perfect formula that you actually want to apply each morning. For editor-approved recommendations based on your skin type and needs, take our quiz here.
Read more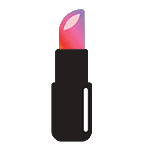 Back to top