How to Apply Blush to Complement Your Face Shape
June 27, 2023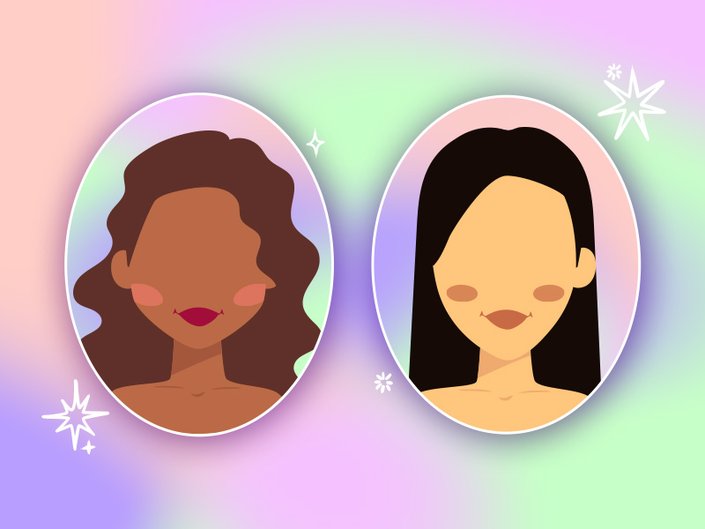 Although we believe blush will always be a timeless beauty staple, we've found that it's one of the most underutilized makeup products out there. In our opinion, rosy colors should not just be limited to the apples of your cheeks — in fact, blush is much more than a pretty pop of color. The right placement can actually sculpt your features and facial structure, just as contouring and highlighting do. To explain how you should be applying blush to best complement your face shape, we tapped professional makeup artists Melissa Walsh and Shreni Patel for their expert tips. Keep scrolling and prepare to level up your blush game big time.
How to Apply Blush on a Diamond-Shaped Face
If you tend to have more angular features, you may have a diamond-shaped face. Chances are you also get compliments on your stunning cheekbones — a feature you can play up with blush. For a diamond-shaped face, "I would use a powder blush and a fluffy brush and apply the blush under my cheekbone and sweep it upwards towards the eye and ears," says Patel. "This will widen up the face a bit more."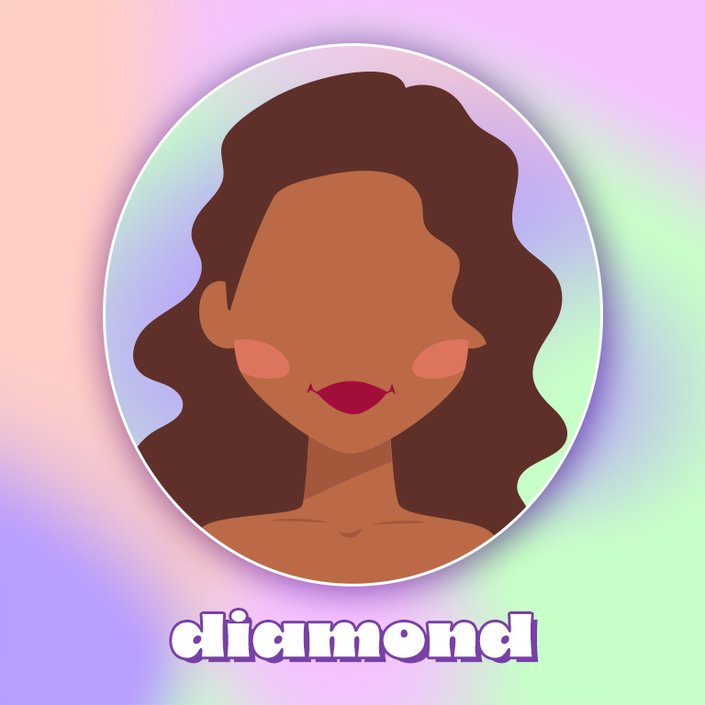 How to Apply Blush on an Oval Face
"An oval can basically get away with anything," says Walsh. She prefers applying blush in "a semicircle from the inner brow line to the cheek. If you have an oval-shaped face, try to avoid the common mistake of putting blush under your cheekbones, which is where your contour makeup should be. To help mend this, try using a blush stick, like the NYX Professional Makeup Wonder Stick Blush. The stick form will help control where you place the product, and then you can blend it out with your fingers. "Think light flush, not full-on windburn," advises Walsh.
If you prefer a liquid blush formula over a cream formula, Patel has you covered. "Using a liquid blush, I would put one dot on the apple of the cheeks and then blend with an angled blush brush and lift it up the cheekbones to break up the face and add definition," she explains. This is a simple and subtle way to sculpt your cheekbones without reaching for contour makeup.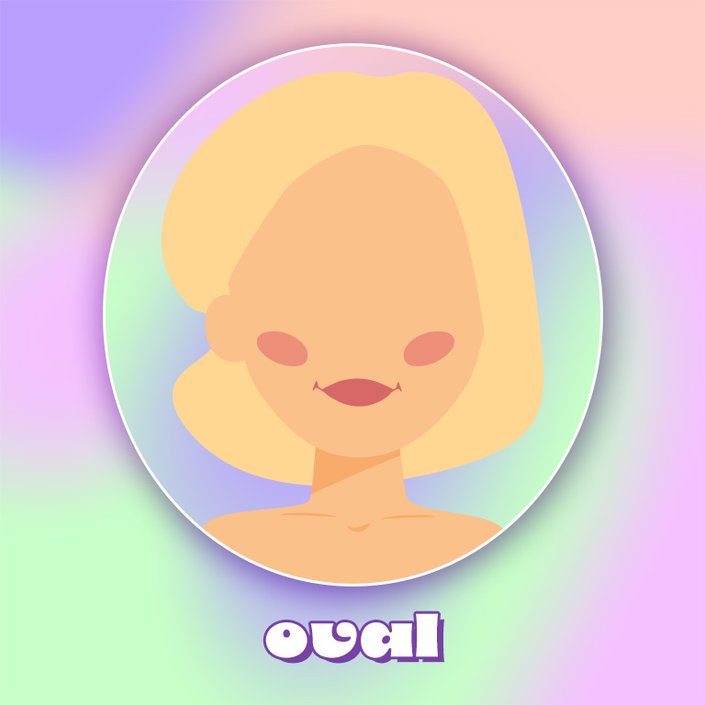 How to Apply Blush on a Square Face
With a square face, you can use your makeup to add some roundness and soften the gorgeous natural angles of your bone structure. Both Walsh and Patel recommend sticking to the classic blush application of circles on the apples of your cheeks, which can soften an angular face if that's the look you're going for. "Concentrate on the apples and blend outwards for a soft look," advises Walsh. "Be careful not to blend too far out horizontally, as this will widen the face."
Echoes Patel, "I would apply a cream blush on the apples of cheeks with a beauty blender to add some roundness and definition to the face." We recommend a pigmented, liquid formula like the
Urban Decay Hydromaniac Dewy Liquid Blush
because it's buildable and plumping.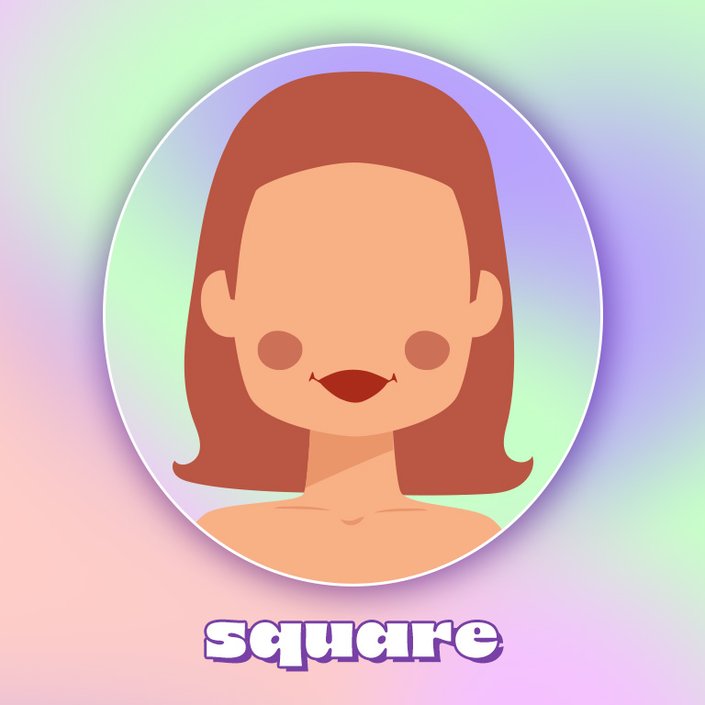 How to Apply Blush on a Round Face
Applying a round circle of blush on the apples of your cheeks can make your face appear even rounder, so for a more sculpted look, instead apply blush "slightly lower down and towards the outside in a draping motion," says Walsh. For this, opt for a powder-to-cream finish like the NYX Professional Makeup Sweet Cheeks Creamy Powder Blush Matte. Think "almost, but not quite under the cheekbone."
Conversely, you can also blend your blush upwards for a similar sculpting effect, which is Patel's preferred method of application. "Using a powder, I would apply blush on my cheekbones and sweep upwards, as well as just a touch of color on the bridge of my nose to define and slim the face," she says.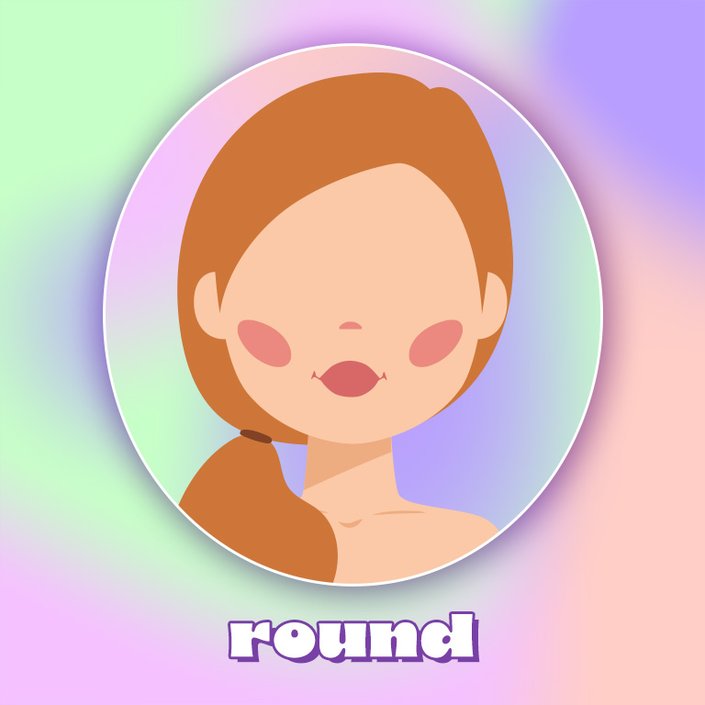 How to Apply Blush on a Heart-Shaped Face
For a heart-shaped face, Patel opts for a method of blush application known as draping. "With a liquid blush and using a method called draping, I apply the blush on the top of the cheekbones sweeping upwards and into the ear and hairline and the temples in almost a 'C' shape." Use a brush to buff out the liquid in the recommended shape. By applying blush in this motion, you are highlighting the natural shape and contours of your face.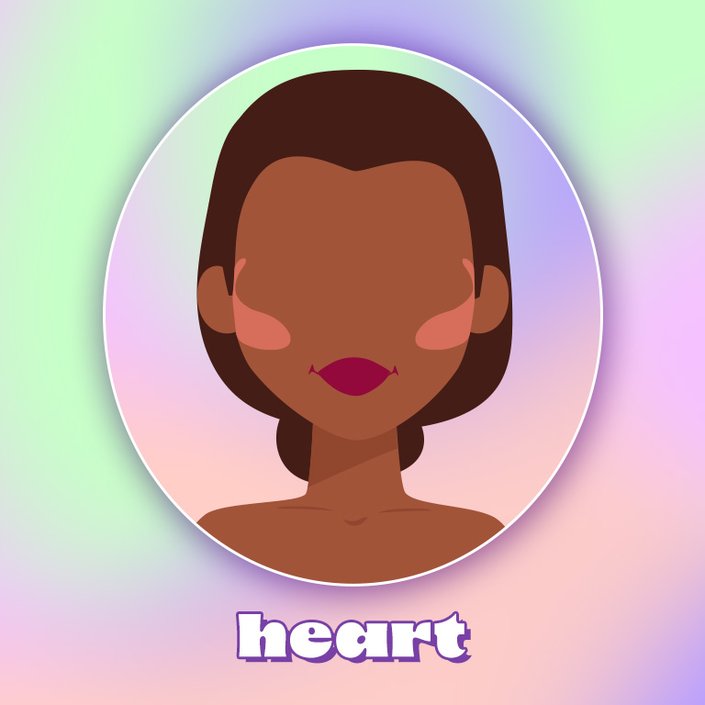 How to Apply Blush on a Long Face
There are a few different directions you can go in when it comes to applying blush on a longer face shape. "With a long face there's more room for blush, so start under the pupils and blend to the middle of the cheeks," suggests Walsh. "Make it a bit thicker, more of a slight semi circle or straight line."
Or you can start on the apples of your cheeks to round out the center of your face. "Dot a cream blush directly on the apples of the cheek to add some fullness," recommends Patel. "This will break up an elongated face and add some structure and shape." You can also go all-out and use a highlighter, bronzer and blush combo product, like Urban Decay Stay Naked Threesome Palette to make your look super seamless.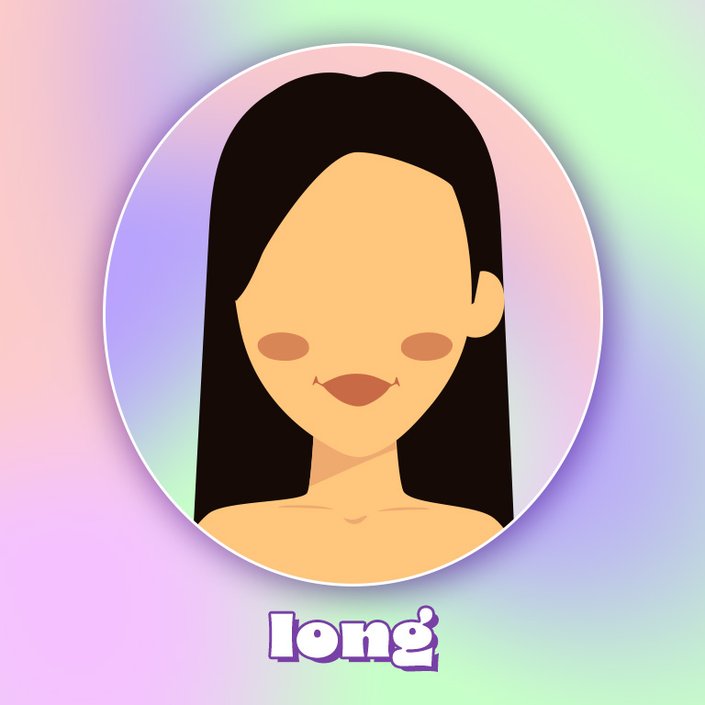 Our Favorite Editor-Approved Blushes
Now that you're updated on pro tips for applying blush to complement different face shapes, check out some of our favorite blush formulas to shop right now.
When in doubt, you can't go wrong with a classic powder blush formula. The Giorgio Armani Beauty Luminous Silk Glow Blush warms up any complexion with a natural-looking flush of color and adds a boost of radiance with the luminous finish. The finely-milled powder has a silky texture that glides onto the skin and doesn't cake or crease. If you find cream or liquid formulas to be a bit of a hassle, you'll love the simplicity of this pressed powder. Choose between nine stunning shades.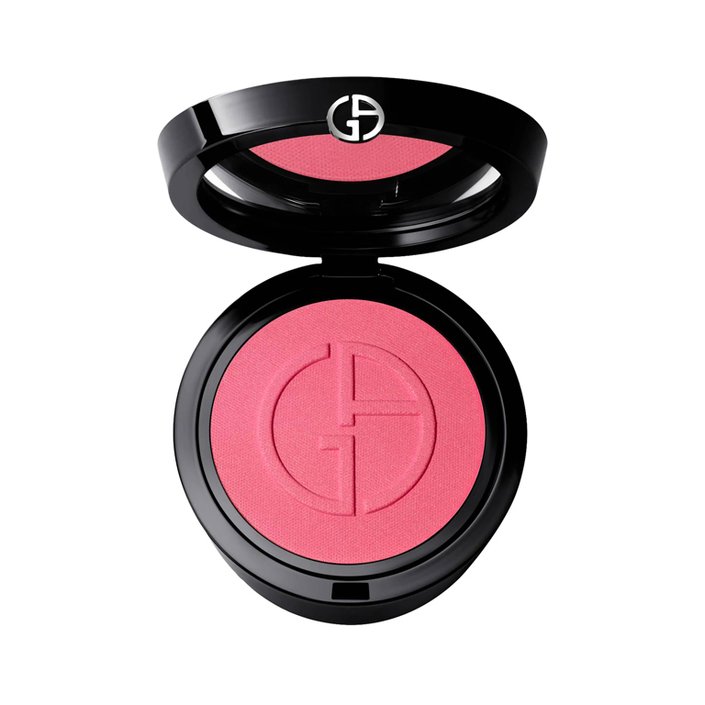 If you prefer your makeup to have a matte finish, consider trying the L'Oréal Paris Infallible 24H Fresh Wear Soft Matte Blush. Available in four bold, pigmented shades, this weightless blush looks and feels amazing for up to 24 hours. Like the brand's other longwear formulas in the Infallible line, this blush is sure to stand up to whatever your day or night has in store. It's heat-proof, waterproof, transfer-proof and humidity-proof. In other words, it's the perfect blush for sweltering summer days.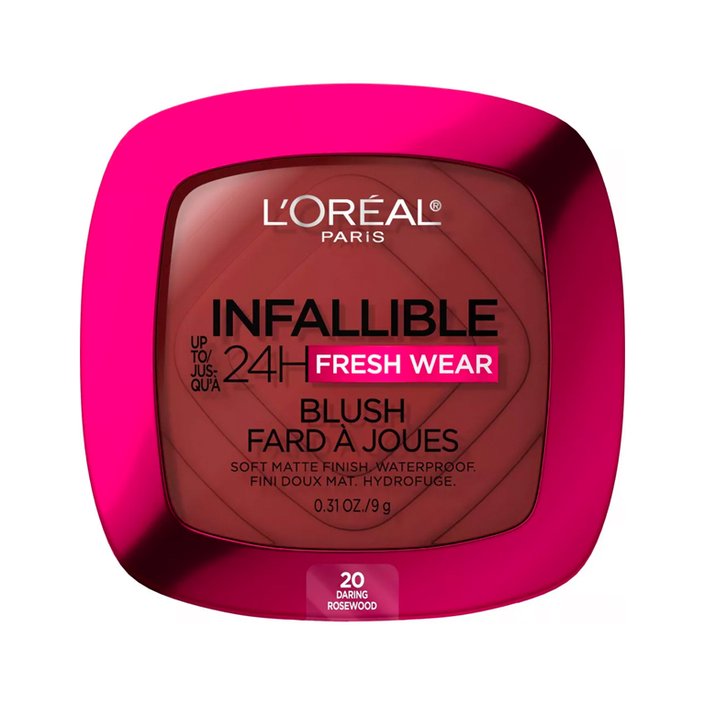 Embrace the ever-popular dewy makeup trend with the Urban Decay Hydromaniac Dewy Liquid Blush. The refreshing, hydrating formula is infused with kombucha filtrate and marula oil to give you flushed, nourished-looking skin. This is the blush for you if you love the coquette makeup trend and the look of rosy, plumped cherub-like cheeks. It comes in six juicy shades, from a sunny coral peach to a deep purple-tinged berry.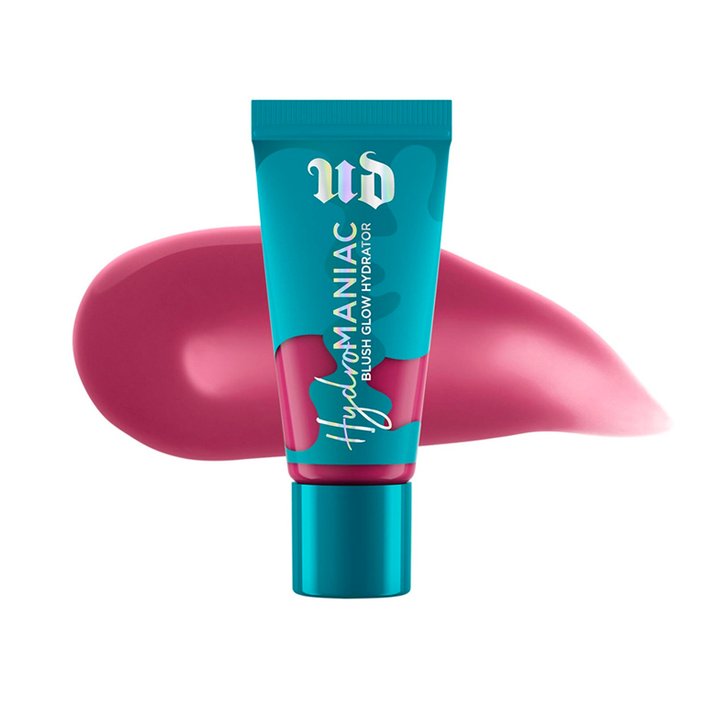 With its double-ended stick format, the NYX Professional Makeup Wonder Stick Blush is unbelievably easy to apply for people of all makeup skill levels. The stick allows you to be super precise about where you place your color — and it's mess-free and travel-friendly. You can pair both shades together for a contouring, sculpting effect, or you can wear each shade on its own. Bonus: This velvety cream blush is formulated with skincare-loving hyaluronic acid to infuse your skin with a burst of hydration.
We're going to get on board with any makeup product that has multiple uses and the Valentino Beauty Eye2Cheek Blush and Eyeshadow is no exception. The cream-to-powder formula effortlessly melts into the skin for a radiant, natural-looking finish and the sheer, buildable color allows you to customize your look depending on your mood. You can dust on a light layer for a subtly pretty flush or you can build up the pigment for a statement blush moment. The best part? This blush also doubles as an eyeshadow. We're totally into the idea of a monochromatic matching blush and eyeshadow look.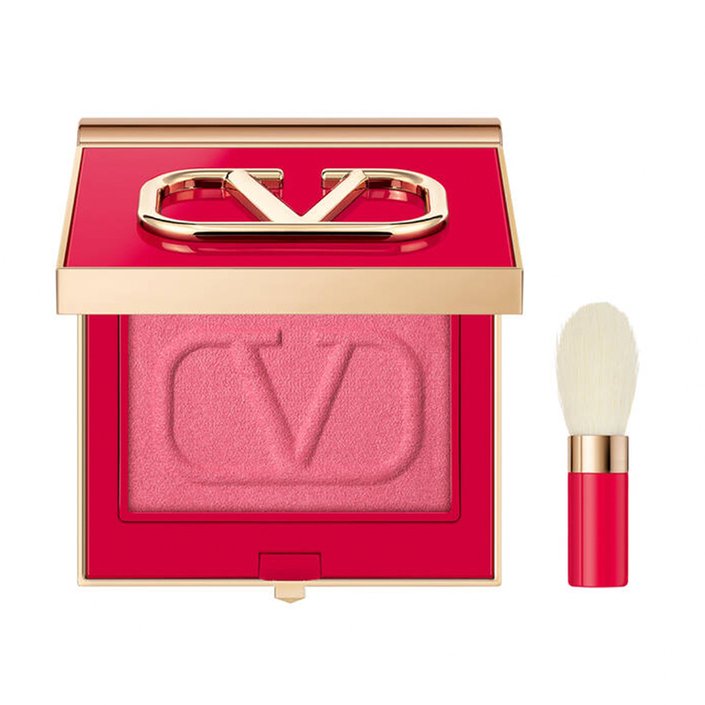 Not quite a liquid blush but not quite a cream either, the Maybelline New York Cheek Heat Gel-Cream Blush is a water-based gel with a creamy consistency. This buildable cheek tint smoothly glides across the skin and easily blends for a subtly glowy, lit-from-within look. It's available in six rosy, pink and peachy shades.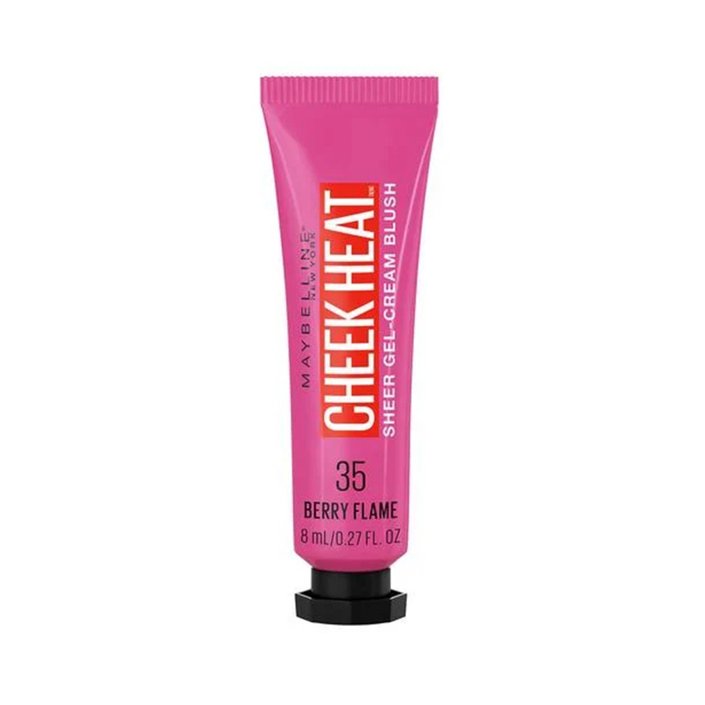 This creamy blush balm from MERIT Beauty has a cult following for a reason. It has a lightweight, buildable formula that melts into the skin for a second-skin look and comfortable feel. Never heavy or cakey, it's even formulated with vitamin E to nourish and condition your skin as you wear it.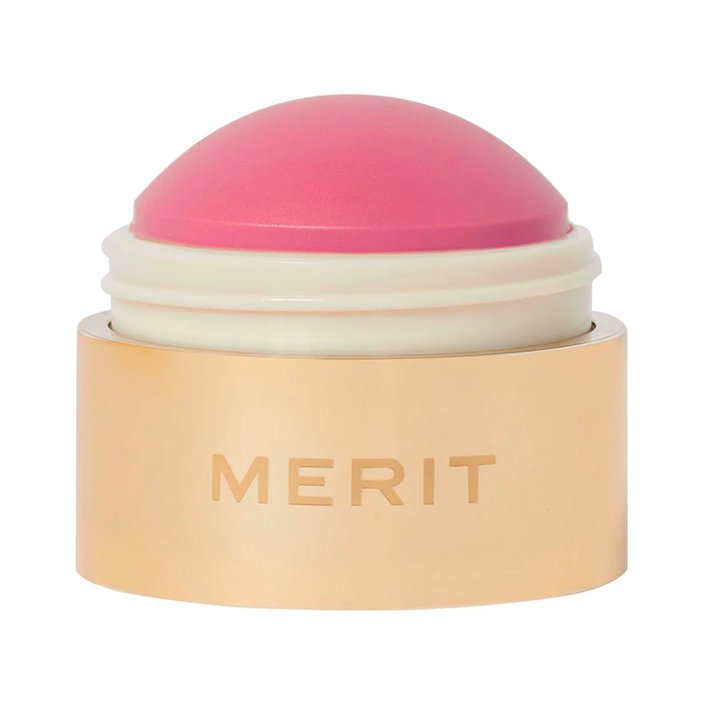 Read more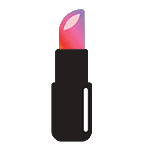 Back to top