Styling Mistakes to Avoid If You Have Thick Hair
April 13, 2022
Thick hair is a blessing and a curse — on one hand, you never have to worry about a lack of volume. On the other hand, it can sometimes be hard to manage. Keep reading to find the top thick hair styling no-no's to ensure a good hair day every single day.
Thinning Thick Hair Out Too Much
One of the most common ways hairstylists trim long thick hair is by thinning it out. While removing some weight from your hair may seem like the best way to make it more manageable, over-thinning thick hair can cause unwanted volume from the shorter layers left behind during the thinning process.
Thinning the hair out too much can also fray the ends of your hair, leaving it looking stringy and unhealthy. Layering hair properly is the best way to eliminate your hair's bulkiness without compromising the look or integrity of your hair.
Getting a Super-Short Haircut
If you've been toying with the idea of a super-short haircut to make your thick hair more manageable, you should know that shorter strands don't always mean less work. For a shorter style that will work well with thick hair, try a bixie haircut — it's essentially a less structured version of a bob and has flattering choppy layers. Aside from being totally on-trend, this haircut helps to distribute the weight of your hair more evenly.
Not Using the Right Shampoo or Conditioner
Many people with thick hair stock up on formulas that are too heavy, and therefore, weigh it down even more. Thick hair tends to retain more oil due to the density of the hair strands. Over time, this can create buildup, leaving your locks lackluster and dull. With thick hair, it's important to properly cleanse it to avoid this buildup effect. Try a gentle clarifying shampoo, like the
L'Oréal Paris EverPure Sulfate-Free Glossing Shampoo
.
Getting It Chemically Straightened
If you have thick hair and have gotten chemical straightening treatments in the hopes that it will make your hair easier to style, you know that these treatments can change the natural texture of your hair. The result is possibly compromised, over-processed, hard-to-manage hair.
Avoiding Layers
Finding the right cut for thick hair can be a challenge, but like we mentioned before, you can never go wrong with long layers. Creating a long layering pattern will not only shed some weight from your hair, but it will also give you more styling versatility and a beautiful shape.
Photography: Chaunte Vaughn, Associate Creative Director: Melissa San Vicente-Landestoy, Art Director: Hannah Packer, Associate Director, Creative Production: Alex Friedlander, Associate Creative Producer: Becca Solovay, Associate Content Director: Sarah Ferguson, Makeup Artist: Jonet Williamson, Hair Stylist: Akihisa Yamaguchi, Wardrobe Stylist: Dominick Barcelona, Digital Tech: Erik Dalzen, Photo Assistant: Matt Licari, Model: Sanzeda

Read more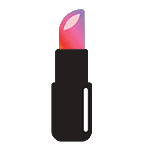 Back to top