How and Where to Apply Highlighter — Plus, Some of Our Favorite Products
April 07, 2023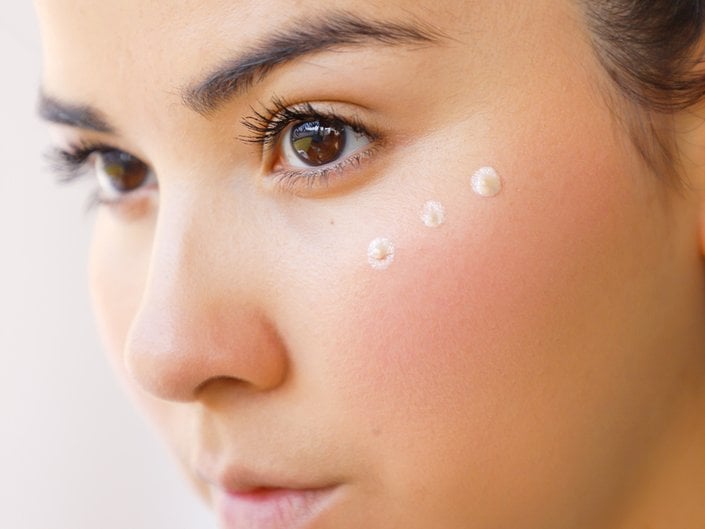 In our eternal quest for radiant, illuminated skin, we've decided that highlighting our cheekbones is a great place to start, but there are some days that we want to look a little more glam and glowy. Luckily, you don't have to stick to your cheeks when it comes to highlighting. We've spent some serious quality time with our (extensive) highlighter stash and have discovered a few unsuspecting places to pop on extra shimmer. Plus, we've tapped makeup artist Shreni Patel to share her pro tips for highlighter application to maximize the shimmer and shine. Ahead, learn about more spots on your face where you can up your highlighter game, find tips for how to apply the staple product and browse our favorite highlighters to shop now.
What Is Highlighter?
If you're more of a matte makeup devotee, you may be new to the concept of highlighter. Highlighter is a makeup product "that has a sheen or glow that is added to the skin and high points of the face to reflect light, accentuate certain features and create a luminous glow," says Patel. It can come in several forms, including cream, powder, liquid, gel and stick, so you can play around and see what type of highlighter best suits your makeup preferences.
How to Choose Your Highlighter Shade
Highlighter comes in a variety of shades and finishes, from glittery gold and pink-tinted products to sparkle-free clear gels that give you a dewy look. If you have a medium to deep skin tone and warmer undertones, "gold, bronze and peach tones work so beautifully," notes Patel. "Pink, champagne and silver icy tones can really complement cooler skin that has any pink or red in it." Of course, these are just suggestions and we firmly believe that you should wear whatever shade of highlighter makes you feel great!
Where to Put Highlighter
"You can apply highlighter to any area of your face that you want to accentuate and make more prominent," explains Patel. "Think about where the light would hit your face first!" She notes that the most common areas to apply highlighter are your cheekbones, your brow bone, the bridge of your nose and your cupid's bow.
All Over Your Face
To get an all-over glow, start by prepping your skin with a dewy primer, like the Valentino Beauty V-Lighter Face Base Primer and Highlighter. It's a natural way to amp up your radiance before you even start in on foundation. Simply apply the product all over your face with your fingers or a brush.
The Cheekbones
Your cheekbones are arguably the most popular spot to apply highlighter, creating a reflective, light-catching effect when you turn your head. "If applied to your cheekbones, highlighter makes them look more prominent and lifted," says Patel.
The Top of the Forehead
Highlighting the top of your forehead prevents your makeup from looking flat (a common beauty blunder associated with too much bronzer) and brightens up your entire complexion. Application here should be very sheer and natural-looking rather than powdery. One of our favorite techniques is to mix in some liquid highlighter with foundation and tap it on with a makeup sponge.
Below Your Brow Bone
You may not be able to clock eight hours of beauty sleep every night, but popping some highlighter below your brow bone and above your eyebrow arch will make you look wide-eyed and well-rested. Highlighter can be used to "create bigger and brighter eyes if applied to the brow bone and inner corner of the eyes," says Patel. Focusing highlighter around your eyebrow can give the appearance of a mini eye lift. We love the NYX Professional Makeup Wonder Stick Contour and Highlighter Stick. It's an easy-to-use dual-ended stick with a creamy consistency that delivers major glow.
The Inner Corners of Your Eyes
While you're highlighting your brow bone, "don't forget to hit the inner corner of the eye with some glow," says Patel. "It can really make the eyes look more open and bright!"
The Center of the Eyelid
Whether you like a full-on smoky eye or prefer a neutral look, the eyelid is an unsuspecting spot to highlight, but one that can make a big difference. We recommend a powder for this step, like the Half Magic Beauty Light Trap. Use a flat brush to pack the product on the center of your lid and on the inner corner of your eye. This trick will make your eyes twinkle — no joke. Pro tip: If you want a foiled look, spritz setting spray on your highlighter and then apply.
The Cupid's Bow
The "V" of your cupid's bow is also a great spot to add on some highlighter. To create the appearance of fuller lips, softly apply it with your finger or a brush. When the light catches, your lips will look especially plumped.
The Bridge of Your Nose
ICYMI, you can use highlighter to contour your nose. For a lengthening, slimming effect, draw your highlighter down the bridge of your nose in a long, thin line and blend, advises Patel.
Your Décolletage and Body
Why limit your sparkle just to your face? During the warmer months or on special occasions, you may want to add some radiance to your body, too. You can dust highlighter on your collarbone, neck and shoulders. "If you want an all-over glow, mix a small amount of liquid highlighter with your body lotion or body oil and apply it to your arms, legs and décolletage," recommends Patel. "It will give you a gorgeous, luminous, and all-over glow."
How to Apply Highlighter in 3 Steps
Step 1: Do Your Face Makeup Routine
To start, "do your entire makeup routine with foundation, concealer, blush and bronzers," explains Patel. This part is entirely up to you — just go through your routine as you normally would, whether that includes contouring, blush, simply a base layer of a tinted moisturizer or anything else. Your highlighter will be the last step.
Step 2: Apply Your Highlighter to the High Points of Your Face
Once you've decided on your preferred form of highlighter — liquid, cream or powder — you can apply it to spots like the tops of your cheekbones and your cupid's bow. Any of the areas mentioned above are fair game — it just depends on the look you're going for.
Step 3: Blend Your Highlighter
Finally, make sure your highlighter looks natural by blending it thoroughly. The way you apply and blend it depends on what product you are using. "If using a cream or creamstick, I really like to use my fingers and tap the products on lightly, creating a buildable glow as I find that it blends so much easier," says Patel.
For an all-over glowy look, Patel recommends reaching for a liquid highlighter. "You can use a slightly damp beauty sponge and bounce it wherever you want for a really flawless and glowy finish."
With powder highlighters, Patel recommends using a slightly damp brush to get the shiniest, most reflective finish. "I like to use a tapered style blending brush that is on the smaller size as it can apply product in a very specific manner, get in the small spaces and get saturated color payoff." When highlighting the nose or cupid's bow, Patel reaches for a small, flat lip brush for super precise application.
Our Favorite Highlighters
The Valentino Beauty V-Lighter Face Base Primer and Highlighter is a multitasking makeup must-have that can serve as a luminous base for your face makeup, or can be applied on top of your foundation like a highlighter. It's glowy without being sparkly, making it one of the more subtle highlighter offerings — perfect for creating dewy makeup looks. You can also rock this product on its own without any other products to give your skin an enviable glow on no makeup days.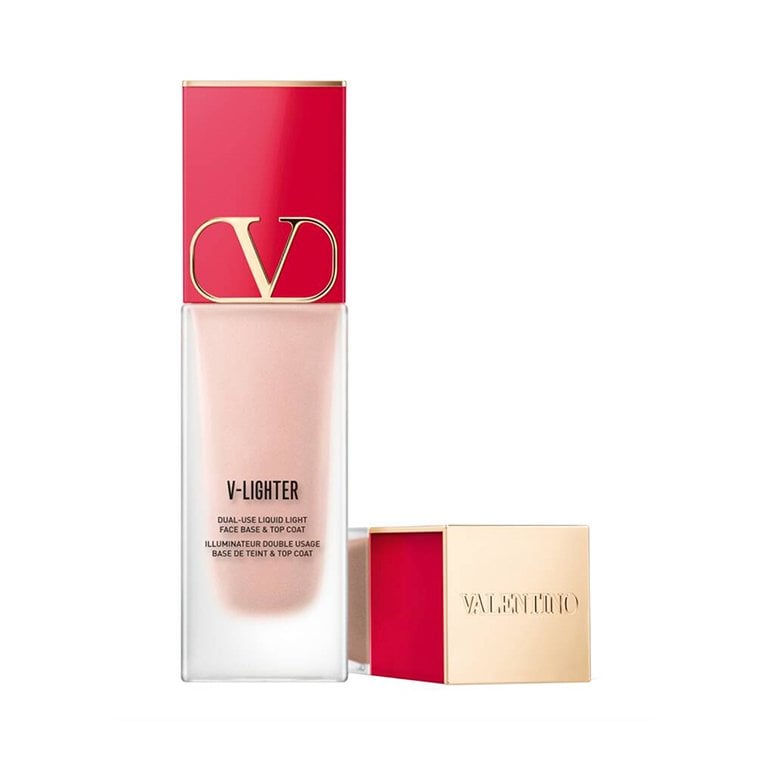 In case you haven't noticed, we love versatile makeup products that can be used in tons of different creative ways. This dual-ended highlighter and contour stick from NYX Professional Makeup has everything you need for a stunningly sculpted face in one convenient and easy-to-use product. The stick form and creamy formula makes this product totally mess-free, but that doesn't mean it skimps on the sparkle and shine.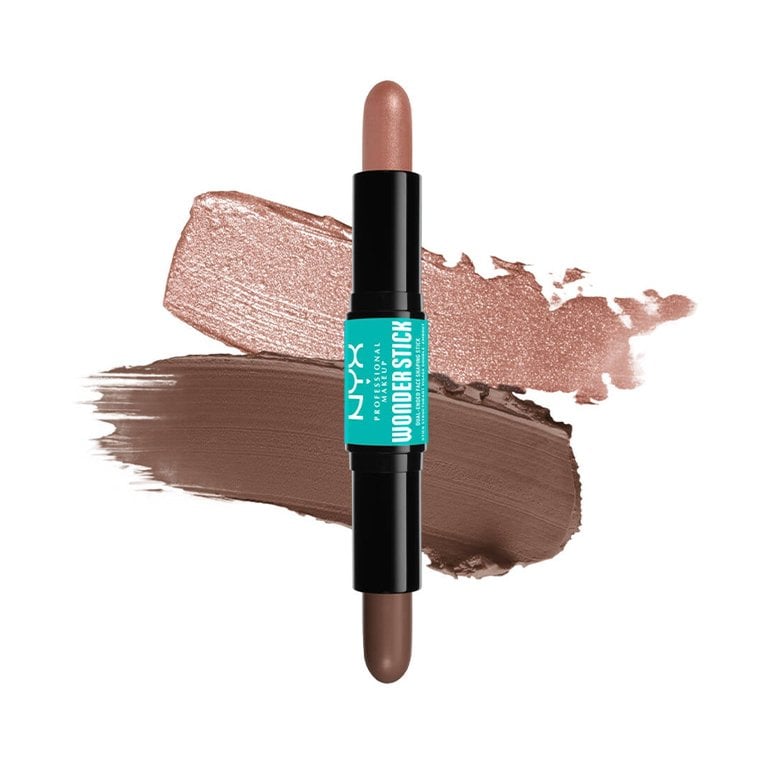 Spring is in full swing, and that means we're gravitating towards radiant, sun-kissed makeup looks. We're currently obsessed with the TikTok viral L'Oréal Paris True Match Lumi Glotion Natural Glow Enhancer. Available in four shades ranging from Fair to Deep, you can apply this hydrating lotion all over your face for a fresh-from-vacation glow, or use it sparingly to highlight specific points on your face.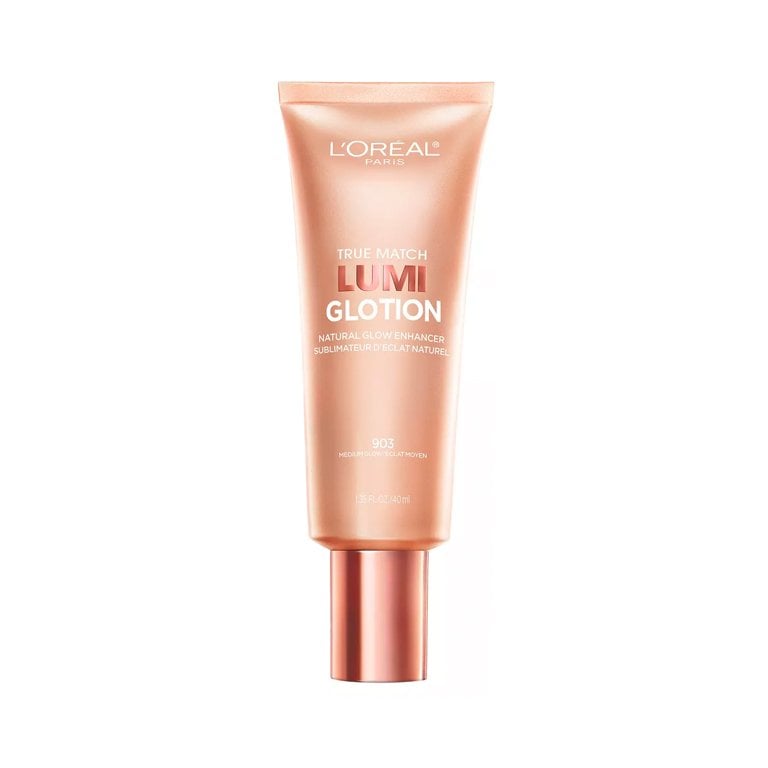 You'll be mesmerized by the reflective, almost holographic beauty looks you can create with the Half Magic Beauty Light Trap powder. The ethereal effect is sure to turn heads and attract tons of compliments. Choose between two shades — Enter the Glow, a pearlescent champagne with lilac pearls, and Spiritually Complex, a bold violet with blue pearls.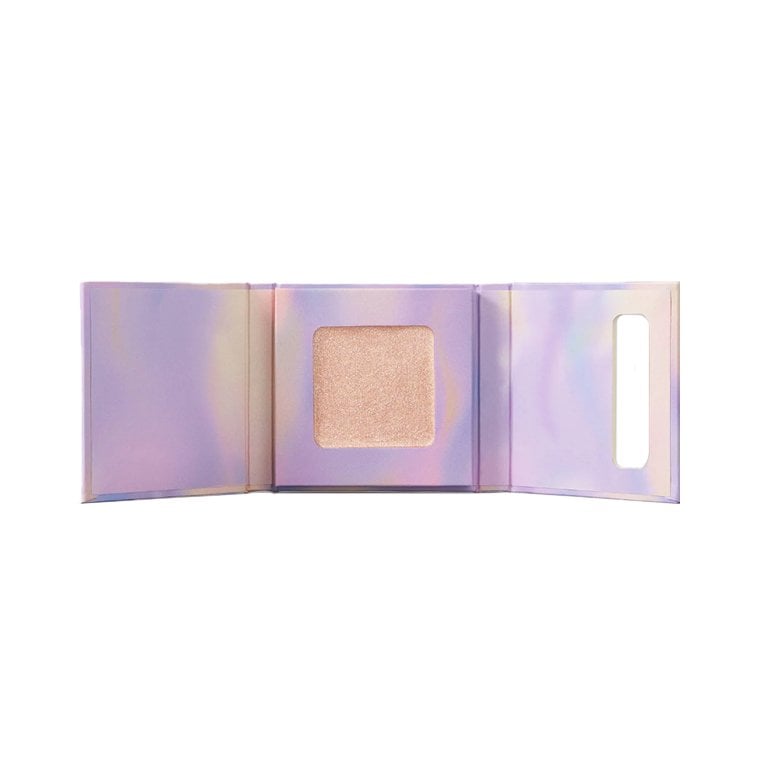 The Rare Beauty Positive Light Liquid Luminizer is one of Patel's favorite liquid highlighters, and for good reason. The eight gorgeous, shimmery shades deliver soft shine and a silky, second-skin feel. Use the doe-foot applicator to dab it on the high points of your face and blend.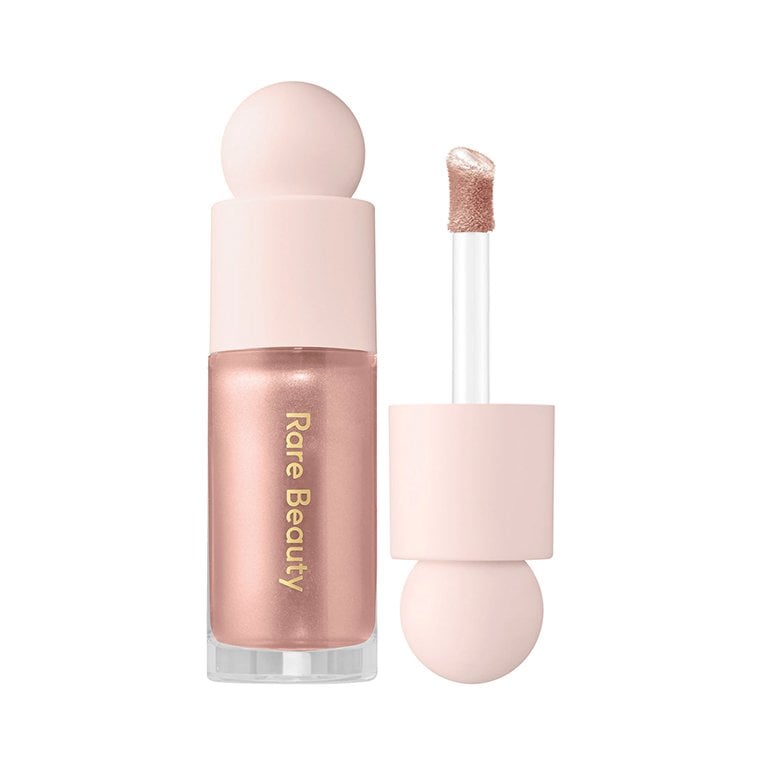 Photo: Chaunte Vaughn
Read more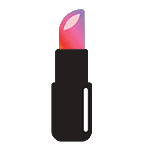 Back to top