6 Sheer Nail Polishes for a Barely-There Minimalist Manicure
April 06, 2022
Graphic nail art
in bold, unexpected colors are definitely having a moment right now, but who's to say a
minimalist mani
can't be chic too? If you tend to shy away from more maximalist designs in favor of a
less-is-more look
, keep scrolling. Ahead, we're sharing six barely-there sheer nail polishes (think:
chic nudes
and light pinks) that are sure to satisfy your preferences.
1 / 6
Sheer Nail Strengthener
Strengthen your nails and coat them in a sheer, glossy sheen with this nail-strengthening treatment. It has a subtle pink tone that shifts beautifully in the light and promises stronger nails in three days.
2 / 6
Sheer Pastel Pink Polish
For a sheer pastel pink that complements every skin tone and nail shape, check out Limo-Scene. It's creamy yet translucent — so it's not completely see-through — and practically guarantees you'll look more polished and put together.
3 / 6
Sheer Gel Polish
With its long-lasting, gel manicure-esque finish, Sheer Fantasy (a pink, jelly-like sheer shade), is the perfect pick to subtly enhance the look of your natural nail color.
4 / 6
White-Toned Sheer Polish
The most white-toned of the bunch, Dew gives nails a touch of alabaster sheen with just a few coats. It makes your nails appear slightly pearly in an instant.
5 / 6
Buildable Sheer Polish
If you prefer a more beige-toned shade, Ghost Edit will quickly become one of your faves. This sheer lacquer is buildable, so the more coats you paint on, the more opaque it'll become.
6 / 6
Milky Sheer Polish
This soft, sandy beige with pink undertones radiates elegance. Apply one coat for a milky-looking finish or paint on a few more for creamier coverage.
Read more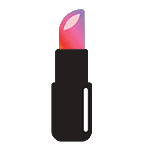 Back to top