How to DIY the Milky Manicure Trend — Plus, 15 Nail Art Ideas
April 27, 2023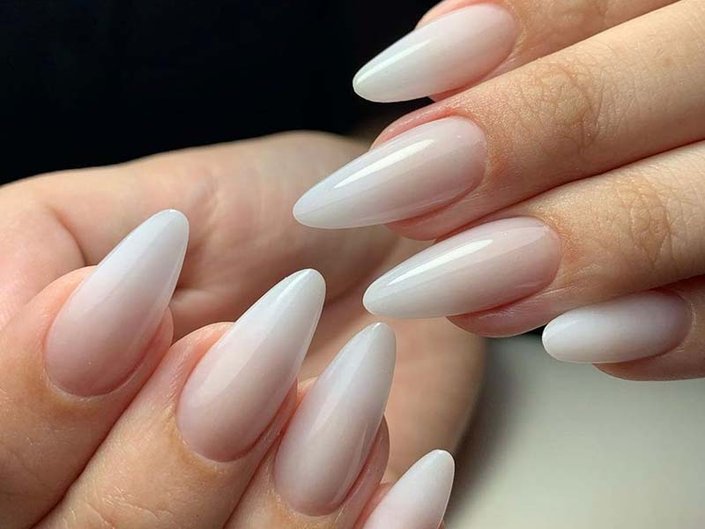 Is it just us or does it feel like manicure trends have become really elaborate lately? Don't get us wrong, we love a rhinestone details moment, aura nail art and shadow French tips as much as the next person, but a minimalist mani is stunning too (and it's way easier to DIY). Case in point? Milky nails.
This creamy white nail trend is proof that a simple, single-colored manicure doesn't have to be boring. So whether you want to get a full set of milky nails or get experimental (milky French mani, anyone?), you're sure to find a style that suits you. Ahead, two professional manicurists break down what exactly the trend entails and how to try it out. Plus, we've gathered some of our favorite milky nail design ideas for you to bookmark before your next trip to the salon.
What Are Milky Nails?
As you may have already guessed, milky nails are named for the milk-like white polish shade and cloudy, slightly transparent finish that are core features of the trend. "Milky nails are a sheer white color that can or can not be with a design," says celebrity nail tech Elle Gerstein. "Milky nails are a neutral but polished look that compliments any look for spring and summer."
Tina Wang, owner of Lunula Salon in Brooklyn, New York, has noticed more and more people asking for milky nails (sometimes also called milk bath nails) when they come in for an appointment. "The look is all about the color and the translucent effect, rather than designs, and fall in an ideal middle point between an opaque and sheer white to achieve a creamy effect," she says. "It's not necessarily a new color for nails, but they've definitely been more popular as of late."
Even though the classic milky nails look is just a clean, minimalist manicure in the correct shade, you can incorporate nail art. In fact, Gerstein notes that embellished milky nails are a major trend right now.
"Milky nails can also be adorned with florals and pastels to create any type of look you desire and as with any nail trend, you can put your own spin on it to make it personal to you," explains Wang.
Another reason why milky nails are so popular is their versatility — they're universally flattering. "Milky nails are good for any occasion as they are still neutral, but different, and can look good on deep, medium and fair skin tones and any and all nail shapes," says Wang. "They're especially good for work, if you have a job where you need to keep things more neutral, and weddings." Gerstein echoes that milky nails work for any and every occasion, making them especially perfect for the office or a wedding.
How to Get Milky Nails in 3 Steps
Arguably the best thing about milky nails is that they're super easy to DIY! If you pick the right polish color, it's essentially the same process as giving yourself a regular manicure. This easy three-step tutorial breaks down how to do a classic milk bath manicure (meaning no designs or embellishments).
Step 1: Prep Your Nails
Start by prepping your nails for the polish application. If you paint your nails often, you probably already have a prep process down, but in case you're new to DIY manicures, Gerstein recommends starting by filing your nails, buffing your nails and applying a base coat. We love the Essie Here to Stay Base Coat.
Step 2: Apply Your Polish
There are plenty of polishes out there that are the perfect shade and level of opacity for achieving milky nails. For example, Gerstein likes Essie's Waltz, a glossy, translucent white. If you don't have the right sheer white polish, don't stress. "You can make your own by adding a few drops of your favorite topcoat into your [opaque white] polish," explains Wang. "My favorite is So Fresh, So Clean by Nailtopia."
Once you've settled on your polish color, apply a few coats to each nail, so that the finished result is somewhere between sheer and opaque. If it's looking stark white, then you've done too many coats.
Step 3: Finish With Top Coat
This should be the final step in any good manicure. Lock your mani in place with the top coat of your choice! Our favorite is the Essie Stay Longer Top Coat because it helps keep your mani chip-free and super shiny for up to seven days.
Milky Nail Design Ideas
Classic Milky Nails
What we love most about milky nails is that they aren't just regular white. They're an off-white shade with a beautiful, shiny (almost-creamy) finish. It's a soft, classic and refreshing twist on your traditionally vibrant white manicure. Achieve a similar finish using Essie Marshmallow.
Milky Meets Marble
Have you tried a marble manicure yet? Combine the creamy white finish with mesmerizing swirls for a customized milky manicure that's absolutely stunning.
Milky French Mani
Spice up your classic French manicure by adding a subtle ombré and a shiny, milk finish. Bonus points if you take a shimmery top coat, like Essie Going Steady, and apply it on top for maximum iridescence. Another one of our favorites is the Essie Expressie FX Iced Out Top Coat.
Milky Clouds
This is the milky nail art of our dreams. We love how @nailedbymele created statement clouds on every other finger to create an ethereal manicure.
A Subtle Take
If you're more of a mani minimalist, you can totally try this trend and tone it down to suit your style. Here, Barron Beauty creates her own variation of milky nails by using a sheer off-white shade.
Make 'Em Matte
While that glossy finish is part of what makes this nail trend so alluring, you can totally make your nails matte and achieve the same milky effect. Just look at this manicure by
@nails_and_females
. To create this type of look at home, we recommend the
Essie Gel Couture Matte Top Coat
.
French With White Tips
Contrast the creamy sheerness of the base polish with bright, opaque white French tips. The effect is still neutral enough to go with any outfit or beauty look, but there's an extra eye-catching pop.
Dainty Hearts
We love the idea of decorating a milky manicure with tiny, dainty red hearts for an adorably romantic and sweet look. This is a great nail art idea for you if you prefer to wear your nails on the shorter side.
Metallic Accents
Maybe minimalism isn't your thing. This manicure by @hardasnails_studio is proof that you can still get in on the milky nails trend even if your aesthetic is funkier or edgier. It consists of a milky white base criss-crossed with green and electric blue metallic streaks.
Purple Glitter
Add a little sparkle to your milky manicure with colorful glitter complimented at the base of your nails along your cuticles. These pretty, pink-lavender sparkles are pretty much as dreamy as it gets.
Milky Accent Nails
If you prefer a little color, you don't have to commit to a full milky manicure. Instead, complement one or two milky accent nails on each hand with a pastel colored polish, like a powder blue or baby pink shade.
Pastel Outlines
We love a multicolored moment and these milky nails outlined with thin strokes of rainbow pastel polish are so perfect for spring and summer.
Gold Flakes
This chic manicure combines two nail trends — milky polish and metallics. It has the simplicity of a basic milky manicure with two nails decorated with gold flake accents. This is a stunning nail art idea for a special event, such as a wedding.
Square Nails
Another way to customize the classic milky manicure is to change up the shape and length of your nails. As you can see here, it looks great with shorter, square-shaped nails.
Barely-There Silver Squiggles
We're obsessed with these super subtle metallic silver swirls decorating milky nails. It's minimalist, artsy and slightly edgy all in one manicure.
Read more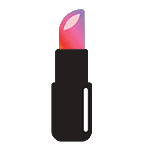 Back to top