3 Super Simple Tips to Identify Your Skin's Undertone
November 01, 2019
If you're a makeup obsessee, you're likely familiar with the struggle of shade matching — oh, the struggle. A shade too light? You look sick and ghostly. And a shade too dark? You look like you had a field day with the bronzer and contour. Now, not to make things more complicated, but you should also consider your skin's undertone when selecting products. Thankfully, we have three quick and easy tricks to help you figure out exactly what tone your skin gives off — and what color-correcting products are great for those with cool undertones (think pink, blue or red) and warm undertones (think yellow or gold).
Undertone Tip #1: The Jewelry Test
Your jewelry collection is more than just pretty to look at — it can also be a helpful indicator of your skin's undertone. If you normally gravitate toward gold jewelry, you're probably a warmer undertone. If you typically sport silver accessories, it's possible you have a cooler undertone.
Undertone Tip #2: The Vein Test
Turn your arm over and look at your veins. A green cast indicates warm tones, while a blue cast sends a cooler signal.
Undertone Tip #3: The White Balance Test
Put on a white shirt or hold a white piece of paper next to your face — without makeup on. If your skin is picking up a yellow-ish tint, it could indicate a warm tone. Contrastingly, if you see hues of blue or pink, you can guess you have cooler undertones.
What Does it Mean?
To be clear, there is no ideal skin undertone. Rather, it's just something to keep in mind when selecting complexion products. Depending upon the hue of your skin tone, products can start to look ruddy or sallow with wear. In order for a foundation shade to show, and stay, true-to-color, you can use color correcting primers to neutralize your undertone for optimal balance. As a rule-of-thumb, pick a color corrector that is the color-wheel-opposite of your undertone. If you have a red or pink undertone, we recommend reaching for the NYX Professional Makeup Green Color Correcting Liquid Primer. If you have a blue undertone — especially under your eyes — try the Giorgio Armani Beauty Master Corrector in Apricot. Keep in mind that a lot of foundations also cater to every undertone. Maybelline New York's line of Fit Me Foundation has different finishes of the same shade to get the perfect match for those with yellow undertones, pink undertones and neutral undertones.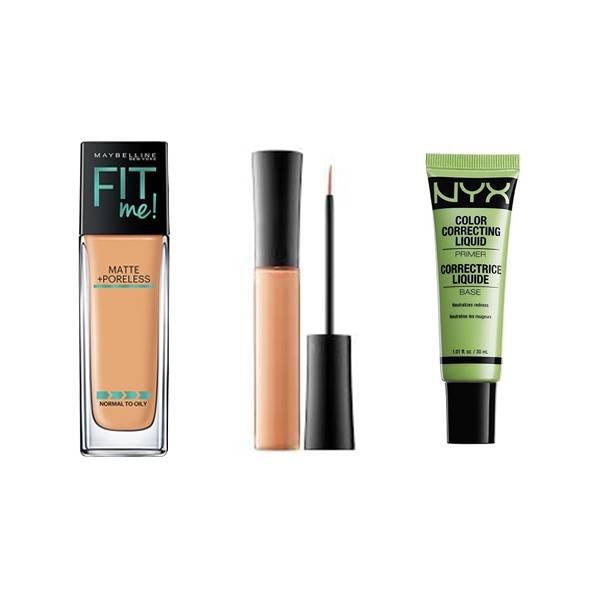 Read More:
7 Makeup Products to Add to Your Ulta Beauty Cart This October
Here's Every Step in a Celebrity Makeup Artist's Daily Beauty Routine
A Guide to Healthy Hair, Depending on Your Hair Type