Tips and Tricks for Identifying Your Skin Undertones
December 22, 2022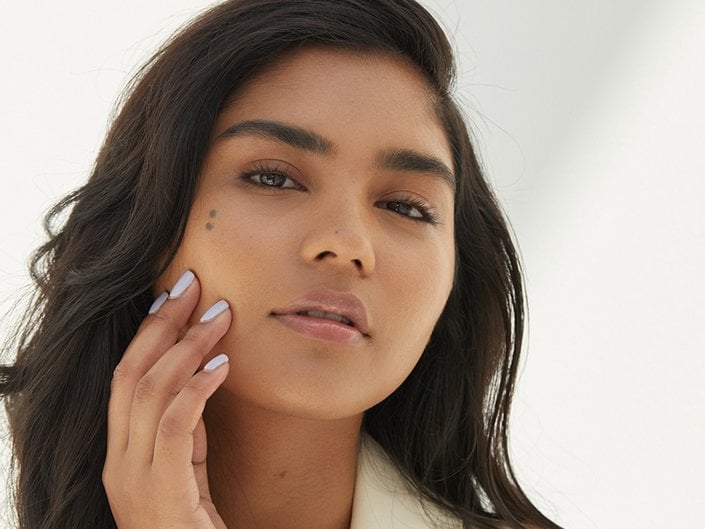 Regardless of whether you're a lifelong makeup obsessive or a fledgling beauty lover, shade matching can be a struggle. One of the keys to finding the right products for you — from foundation and concealer to lipstick and blush — is to consider the undertone of your skin.
But if you're not sure what yours is, or even where to get started in figuring it out, we've got you covered. We have three quick and easy tricks to share that will help you figure out if your skin undertones are warm, cool or neutral. Plus, we chatted with New York City-based celebrity makeup artist and beauty expert Neil Scibelli to get his professional advice on the subject.
Read on for our tips, Scibelli's advice and a breakdown of what shades of foundation will work best for your newly identified undertone.
What Are Undertones?
First things first, you may be wondering what exactly we mean when we say skin undertones. According to Scibelli, "undertones are quite literally the undertones of colors that peek through our skin and makeup formulas."
Types of Undertones
This is fairly straightforward, as well. Typically, undertones range from warm to neutral to cool, says Scibelli.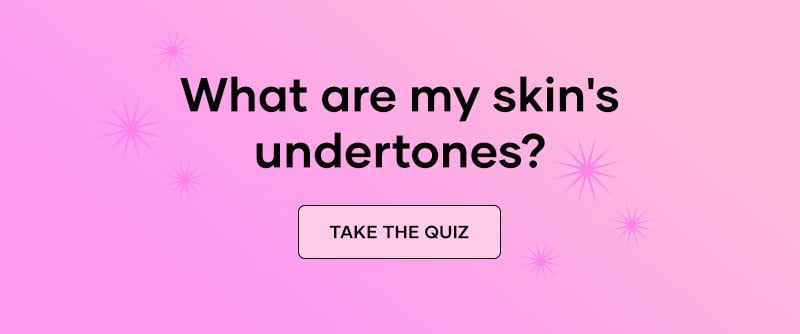 How to Determine Your Skin Undertones
Tip #1: The Jewelry Test
Believe it or not, your jewelry collection may actually be able to give you insight into what your skin's undertones are. If you typically gravitate toward gold jewelry, you likely have a warm undertone. If you typically wear silver accessories, we'd guess your undertone is cool.
Tip #2: The Vein Test
This method is Scibelli's suggestion for a simple way to identify your undertone. All you need to do is take a look at the veins on the inside of your arm. "If [your veins are] blue, then you're more likely to be on the cool side," explains Scibelli. "If it's more of a green, then that would mean that you have a warm undertone. if you seem to be a combination of both, then you may be neutral." Though your inner arm is where your veins tend to be most visible, Scibelli says you can apply this same thought process to any visible veins on your face or body.
Tip #3: The White Balance Test
Put on a white shirt or hold a white piece of paper next to your face without makeup on. If your skin picks up a yellow-ish tint, it could indicate a warm tone. If you see blue or pink tones, you likely have a cool undertone.
How Your Skin's Undertones Can Help You Shade Match
Once you've determined whether your skin is cool, warm or neutral, you can use your undertone as a guide when comparing different shades of makeup products to find your perfect match.
For example, it can be especially useful when shopping for a foundation. "For warmer skin tones, I'd suggest looking for shades that are more in the olive, apricot, or even slightly yellow family," says Scibelli. "This will counteract the green undertones and also balance out the complexion."
For cooler undertones, he suggests keeping an eye out for formulas with more of a pink or red hue. "The rosy undertones will balance out the blue in the skin."
"Neutral foundation shades typically don't lean strongly to either side and like the name of the tone, they would have more of a neutral undertone," says Scibelli. "In this case, I'd suggest shopping for foundation shades that have an 'N' before the number or are categorized as 'neutral' on the shade list.
Color-correcting products can also come in handy for achieving a flawless finish once you have your product line-up set. As a rule of thumb, choose a color corrector that is the opposite of your undertone on the color wheel and apply it as a makeup base or on a specific area that you're trying to color correct.
If you have a pink undertone (or redness on your skin), we recommend reaching for the NYX Professional Makeup Studio Perfect Primer in Green.
Best Foundations for Each Undertone
All of the foundations listed below have great shade options for every skin undertone, but we've organized a few options for each to help make shopping a bit easier.
Warm
The L'Oréal Paris Infallible 24H Fresh Wear Liquid Foundation comes in a shade range packed with sandy, nutty, golden options that are ideal for those with warm undertones. You'll love the ultra-thin, weightless feel of the formula.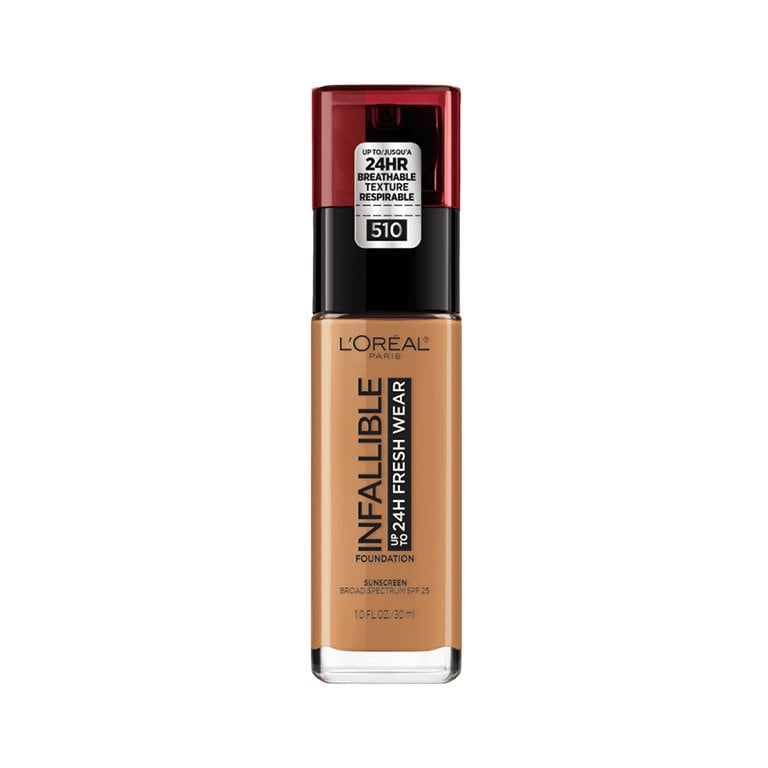 The long-lasting, soft matte finish of this foundation from Giorgio Armani Beauty is so natural and pretty. Unlike cakey, heavy foundations, this one looks and feels like your real skin, only smoother. The website makes it easier than ever to find your right shade with detailed descriptions of the undertones of each option.
If you prefer powder foundations to liquid ones, try the Infallible 24H Fresh Wear Foundation in a Powder. This powerhouse foundation is waterproof, sweatproof, transfer-proof and heat-proof. It offers liquid-like coverage with the mattifying effect of powder.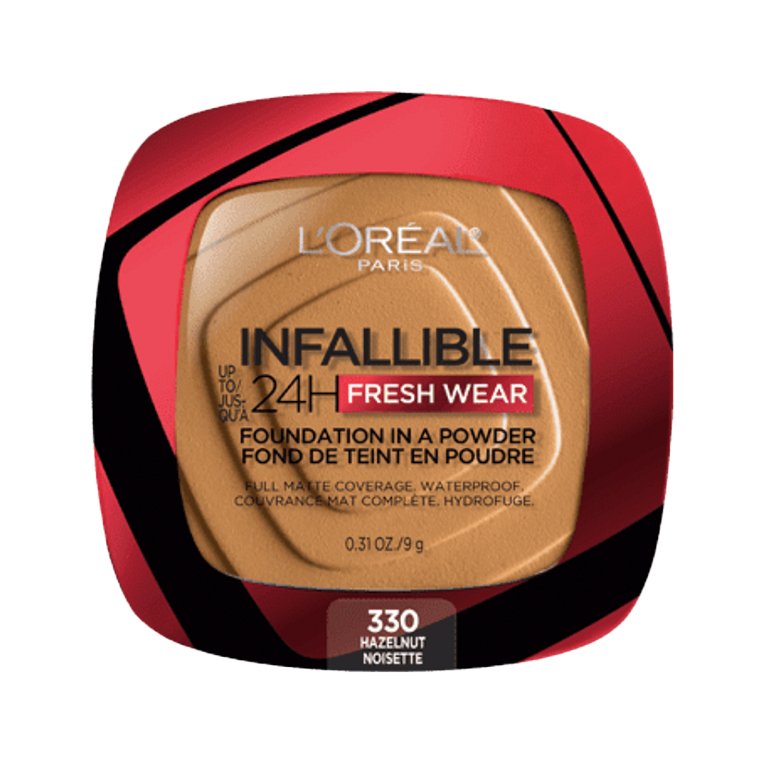 With 50 different shades, you'll be sure to find your right match in the Il Makiage Woke Up Like This Flawless Base Foundation. The advanced formula effectively minimizes the appearance of pores and enhances your natural complexion.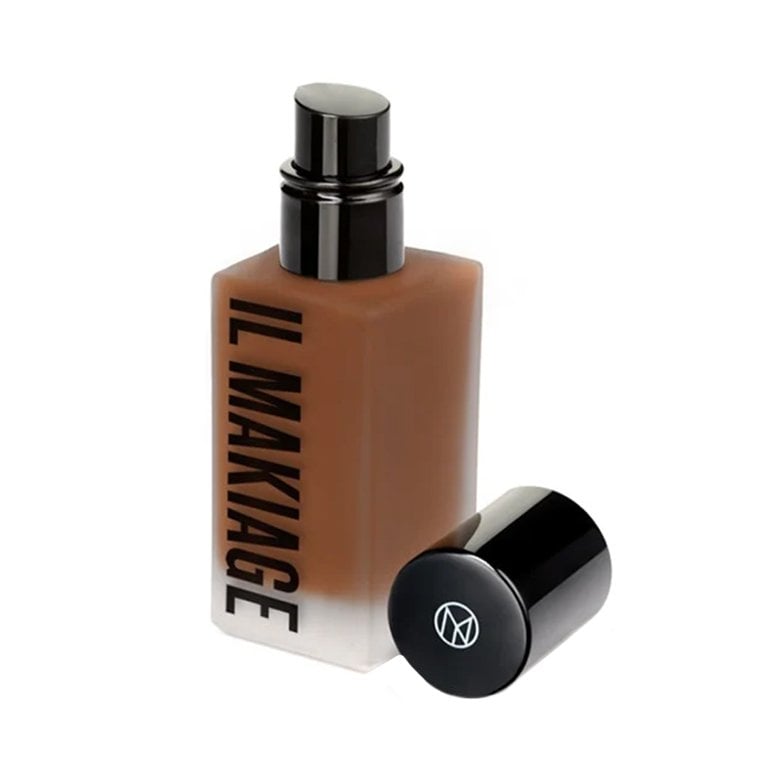 Cool
There's a reason this skincare-loving foundation from Lancôme went viral on TikTok. It doubles as a hydrating serum infused with hyaluronic acid and mandelic acid, plus it has built-in SPF. Look for shades with "C" next to them to indicate that they will match the cool undertones of your skin.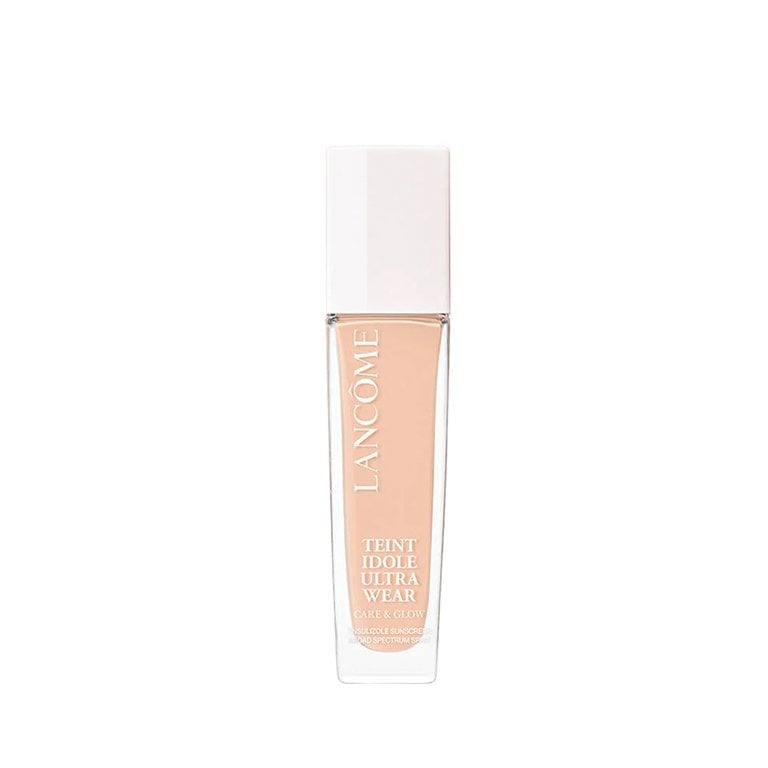 These liquid foundation drops adjust to your skin tone and allow you to build your coverage level, so you can get an even more perfect match. The more drops you use, the fuller your coverage will be. We like this choice for cool undertones because it comes in some gorgeous rosy shades.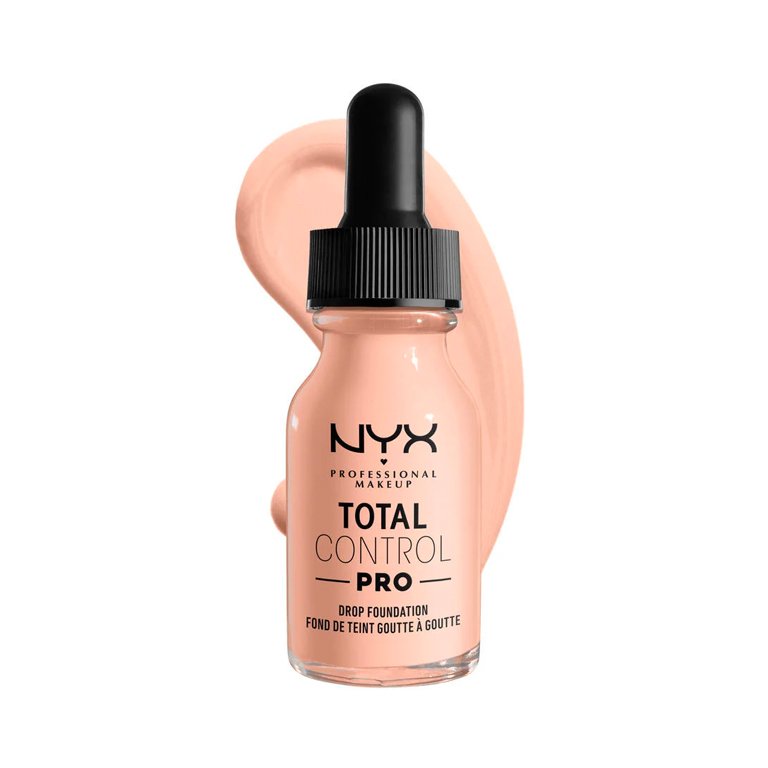 Not only does this stunning foundation give your skin an airbrushed look, but it is also a CC cream, meaning it functions as a color corrector, too. This is the ultimate complexion makeup with skincare benefits — it's formulated with anti-aging ingredients like hydrolyzed collagen, peptides and niacinamide, among others.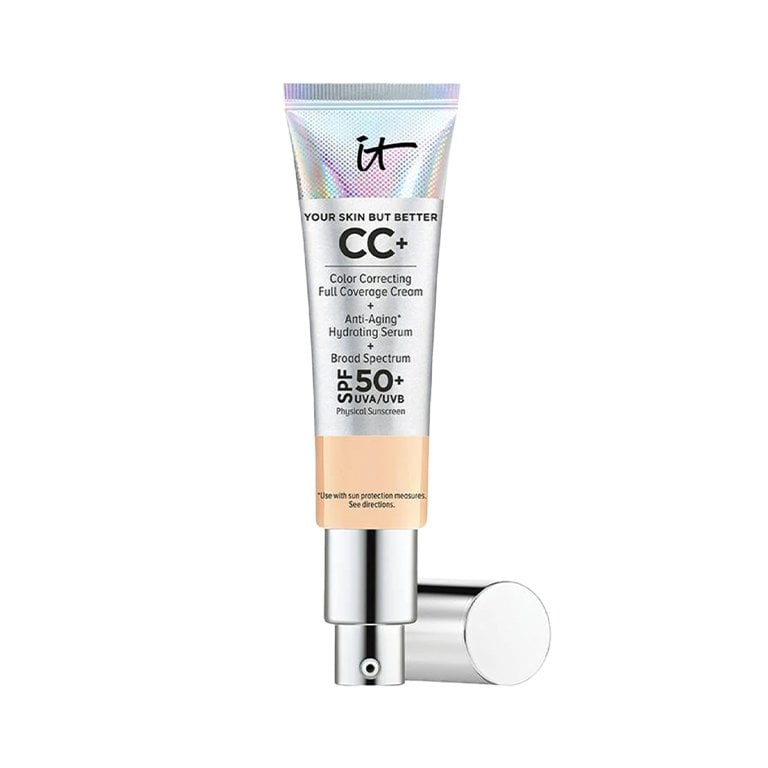 The Charlotte Tilbury Airbrush Flawless Foundation comes in 13 different shade options for those with cool undertones. Use this product to get flawless, poreless-looking skin in an instant, with the long-term skincare benefits of a serum.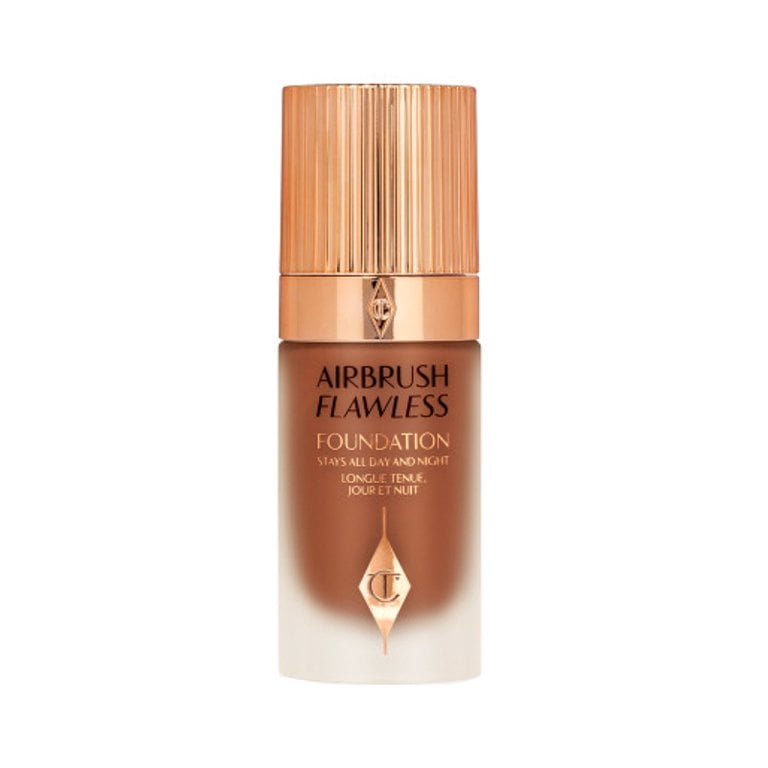 Neutral
Tackle red spots, dark spots and uneven skin tone with the Dermablend Flawless Creator Lightweight Foundation. It's oil-free and non-comedogenic, so it's suitable for all skin types, including sensitive and acne-prone. Choose a shade with "N" next to it, as Scibelli advised.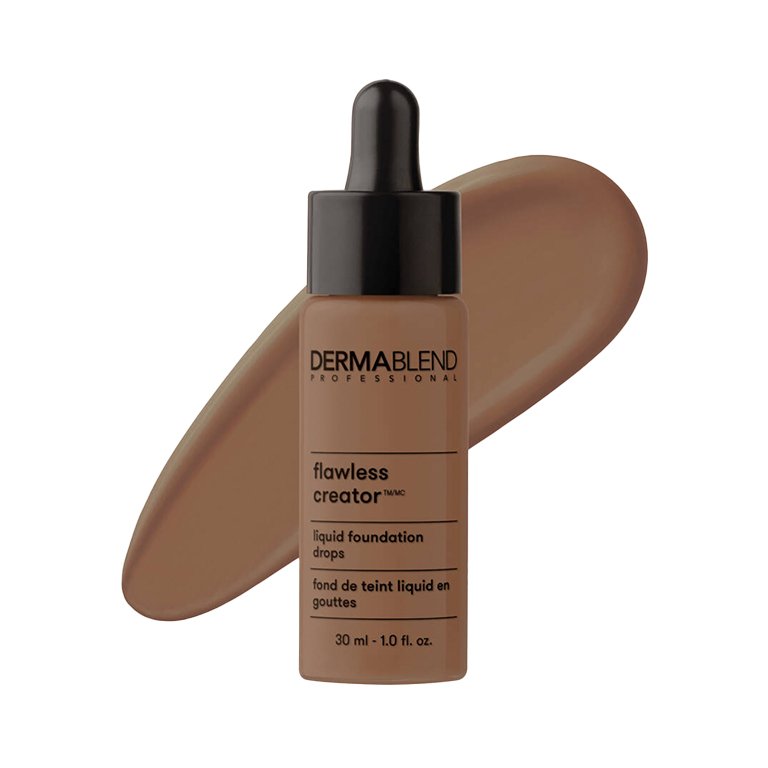 The YSL All Hours Foundation has neutral options available in light, medium and deep skin tones. Though it's on the pricier side, it's definitely worth the splurge for the luxurious creamy feel and luminous, lit-from-within look. It's also infused with hyaluronic acid to deliver softer, smoother skin after just two weeks of wearing it.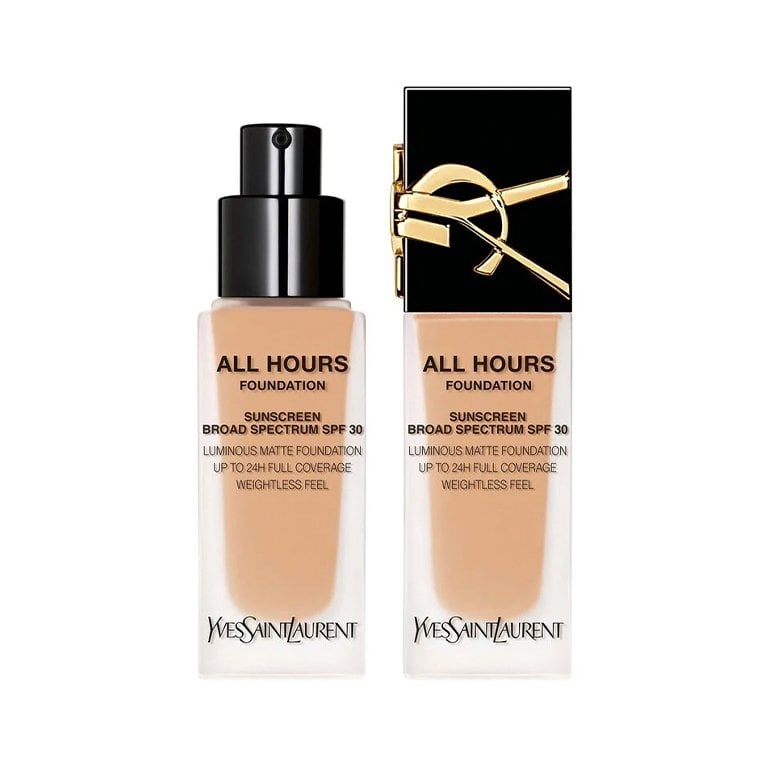 Another waterproof option, the Urban Decay Stay Naked Weightless Liquid Foundation has a second-skin feel and stays looking great all day long. It comes in 50 shades labeled with letters to correspond to their undertones, but if you still can't figure out which one is right for you, Urban Decay has a handy Foundation Finder tool to help you find your match.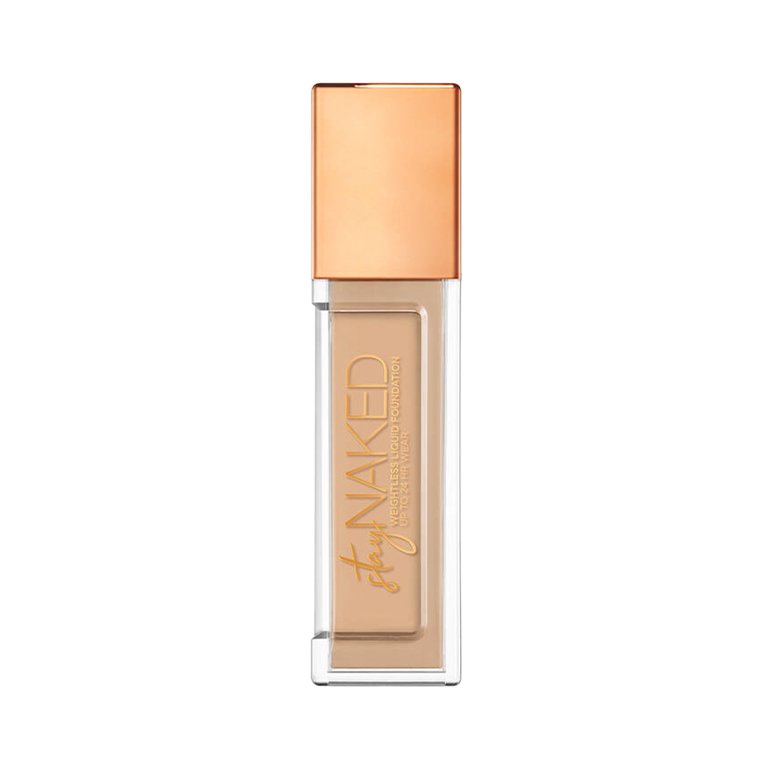 Read more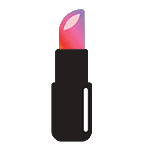 Back to top