Your Step-by-Step Guide to Using Color-Correcting Makeup
April 27, 2021
Applying green, purple or red pigments all over your face can seem intimidating, but when used correctly, these color-correcting products completely disappear, leaving behind flawless skin. Color correcting is a makeup technique that uses complementary colors (think back to color theory in art class) to neutralize unwanted complexion tones, like redness or purple under-eye circles. To help you determine which is right for your complexion needs, we're breaking down five common color correcting shades and how to use them.
Purple Color Corrector
What it does: Purple color correctors eliminate sallow tones, i.e. a yellow or brown-tinged complexion. This is ideal for those who want to revive dull skin or conceal acne scars. The purple counteracts the yellow and creates a healthy, glowing effect.
How to use it: Try the Lancôme Teint Idole Ultra Camouflage Color Corrector in Lavender and blend it all over the face with a damp makeup sponge. Make sure you blend the color outward before layering on your foundation for an even application.
Yellow Color Correctors
What it does: Yellow concealers counteract blue and purple tones. They are most commonly used to lighten under-eye shadows and dark circles on light skin tones. They also work well as an eyeshadow primer.
How to use it: Apply a yellow concealer on the under-eye region (try the NYX Professional Makeup Color Correcting Palette), creating a triangle shape. Blend the concealer out with a sponge or concealer brush. Work any excess over the lids as well to create one uniform shade around the whole eye region.
Orange or Red Color Correctors
What it does: Orange and red concealers are ideal for those with warm to dark skin tones who want to camouflage discoloration or dark circles.
How to use it: Dab a concealer like the Urban Decay Stay Naked Pro Customizer Color Correcting along areas of discoloration, like the upper cheekbones and under-eye area. Blend it out with a brush or your finger, using rapid dabbing motions. When blending out the concealer on the under-eye area, work the product downwards so it blends into the cheeks.
Pink Color Corrector
What it does: Pink color correctors can help mask signs of fatigue and brighten dull skin.
How to use it: Because the soft pink is more of a neutral shade, you don't need to do as much blending. For a multitasking product, try the L'Oréal Paris Age Perfect Rosy Tone Moisturizer, a hydrating cream with rosy pigments to help revitalize the look of dull, aging skin.
Green Color Corrector
What it does: Green neutralizes redness from concerns like acne or skin sensitivities.
How to use it: If dealing with facial redness, use a green primer and spread over areas like the apples of the cheeks, tip of the nose and chin. To neutralize small areas of redness — i.e. breakouts — use a concealer like the Dermablend Quick-Fix Color-Correcting Concealer in Green.
Read more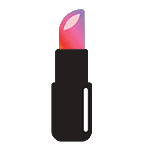 Back to top