Moisturizing Lip Balms That Will Save Your Dry, Winter Lips
November 15, 2021
As far as we're concerned, it's impossible to have too many lip balms during any time of year, but when the weather turns cold, we double down on our collection. Come winter, we cling to the most moisturizing lip balms we can find in the hopes of alleviating our dehydrated, dry and chapped lips. Ahead, you'll find a list of the best lip balms for winter, full of hydrating ingredients like shea butter, glycerin and hyaluronic acid.
1 / 7
This buttery formula contains a combination of coconut oil and wild mango butter that helps nourish and repair your lips overnight, so you'll be ready to swipe on your favorite lipstick in the morning.
2 / 7
For the ultimate lip primer, apply a coat of this luxe balm. It nourishes dry lips and allows any color you apply on top to glide on without clinging to dry patches. This one will keep your pout hydrated all day long.
3 / 7
Nobody likes a sticky lip balm — this glossy option is anything but. The lightly tinted formula slides onto the lips with ease and contains hyaluronic acid and collagen for a slight plumping effect.
4 / 7
A nourishing blend of acacia honey, rosehip seed oil and vitamin E leave your lips feeling pillowy soft. The rich formula also helps reduce the appearance of lip lines and gives a subtle plumping effect.
5 / 7
Soothe even the driest of lips with this restorative shea butter balm. Glycerin draws moisture to the lips while ceramides help maintain the skin's natural moisture barrier.
6 / 7
For a subtle sheen and a boost of all-day hydration, reach for this deliciously coconutty balm. It's formulated with shea butter and castor seed oil to soothe chapped lips, plus it's cruelty-free and vegan.
7 / 7
Available in a wide range of scents and both tinted and translucent options, we love the sheen this lip balm imparts and how soft and smooth it makes our lips feel. Castor oil, beeswax and lanolin make for a deeply hydrating trio.
Read more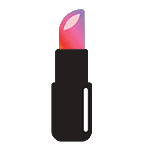 Back to top