How to Conceal Under-Eye Bags in Two Easy Steps
December 11, 2020
It's difficult to hide the fact that you've had a long night or a super salty dinner when your eyes are puffy and your under-eye bags are dark the next morning. According to board-certified dermatologist Dr. Joshua Zeichner, this type of under-eye bag is known as fluid retention. In other words, it's fluid that accumulates around your eyes, and it can be triggered by a variety of factors — the most common culprits are too little sleep or too much stress.

Thankfully, under-eye bags can be remedied so you can look rested and

fresh-faced

(even if you don't feel it). Ahead, find a quick two-step solution for

concealing your under-eye bags

. Spoiler alert: All you need are ice and concealer.
STEP 1: Ice 'Em
According to Dr. Zeichner, cold temperatures are soothing to your eye area and help with puffiness and swelling, which is why many beauty experts recommend freezing face masks. Another option is to wrap ice cubes in a plastic bag or a paper towel and place the ice over your under-eye area. Keep the ice there for about 10 minutes and then gently massage your under-eye area to get blood flowing to the area.
STEP 2: Conceal
Prior to applying concealer, apply an eye serum to your under-eye area. Then, we recommend using the
IT Cosmetics Bye Bye Undereye Concealer
because it's a full coverage, highly pigmented formula. Not only will this product combination help neutralize dark circles, but it can also brighten your eye area and keep your under eyes hydrated and healthy-looking. If you're looking for a drugstore option, we also like the
Maybelline New York Instant Age Rewind Concealer
for its creamy consistency that makes your under eyes look radiant and refreshed. Apply the concealer using your ring finger or use a brush like the
IT Cosmetics Heavenly Luxe Dual Airbrush Concealer Brush
.
Photo: Melissa San Vicente-Landestoy
Read more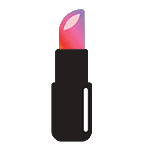 Back to top