How Long Does It Take for Nail Polish to Dry? We Asked Experts
September 25, 2023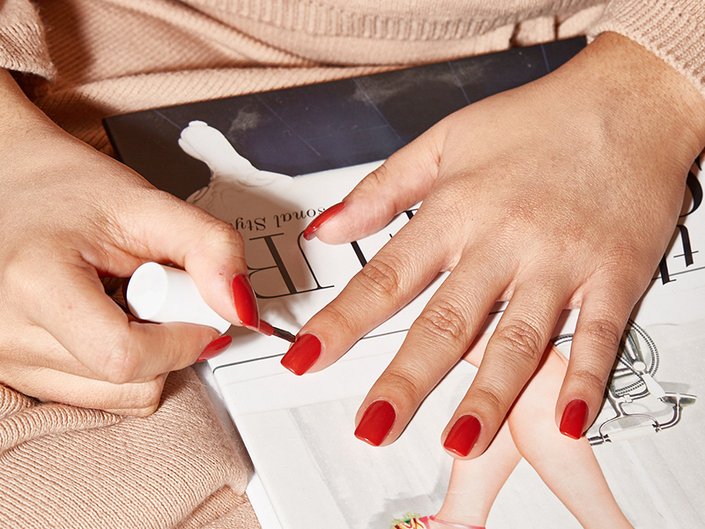 One of our favorite ways to unwind and pamper ourselves is by doing a DIY mani at home. But it can be frustrating to go through the process of painstakingly painting each nail, only to accidentally chip or smudge one because you try to use your hands before the polish has fully dried. To avoid this and ensure salon-quality at-home manicures, we turned to Julie Kandalec, a New-York-based celebrity manicurist and educator, and Stephanie Stone, editorial manicurist, to find out exactly how long it takes for nail polish to dry.
How Long Does It Take for Nail Polish to Dry?
According to Kandalec, there are several different elements that can affect how long it takes for nail polish to dry. "The total time varies on several factors, including the polish color (pure white and white-based pastels take the longest to dry, while sheers are the fastest), the pigments & solvents used in that particular color, age of the polish, the top coat used and how thick the layer is applied," she says. "They can vary anywhere between 10 minutes to two hours or more."
That's right — it may take up to an hour or two for your nail polish to be completely dry. "However, it will be 'dry to the touch' much quicker than that," says Stone. "I would say it takes about 15 to 20 minutes until it is dry to the touch, but you are still at risk for smooshing and wrinkles if you try to do too much with your hands."
That being said, we know you won't always have several hours to spare to wait for your nails to dry before you use your hands. Luckily, there are a few measures you can take to speed up the drying process. For instance, Kandalec recommends gently shaking the bottle of nail polish as you are painting. This will keep the pigments and solvents in the polish thoroughly mixed. Using a newer bottle of nail polish rather than one that has been sitting under your bathroom sink for years is also going to help ensure the formula is properly mixed and thus more likely to dry faster.
Another thing you can do to help minimize drying time is painting your nails in thin layers. "When painting your nails, if each coat is thick and goopy, you're going to be wet for hours," Stone explains. "Painting two thin coats of color instead of one blobby one is your best bet." Try one thin layer of a base coat, like the Essie Here to Stay Base Coat, two thin layers of nail polish and one layer of top coat.
The type of nail polish you choose can have an effect on drying time, too. "Some formulas dry quicker than others, and a good top coat can also improve dry time," says Stone. "If you are looking for a super quick-dry polish, try the Essie Expressie line. Each coat dries in about one minute for the perfect mani-in-a-minute." Right now, we're loving the pearlescent Expressie FX Nail Polish in Iced Out Top Coat. It's the secret to faking the chrome mani trend without having to head to the salon — just layer it over the Expressie shade of your choosing to chrome-ify your nails.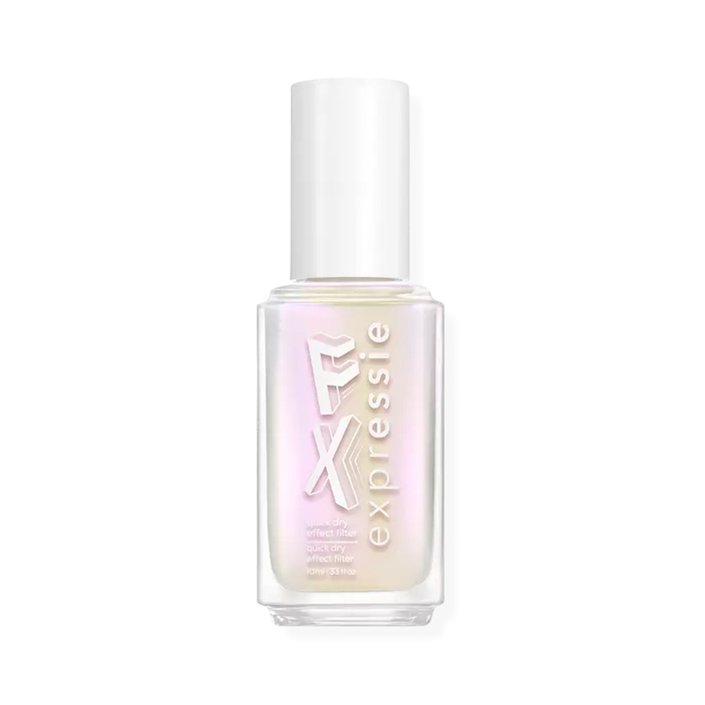 How Long Should You Wait Between Coats of Polish?
Generally, if you're painting your nails one coat of polish at a time, your first finger should be ready for another coat by the time you finish your last finger. When in doubt, you know you're ready to go in with another layer when the previous layer turns matte, says Kandalec.
How Long Should You Let Your Nails Dry Before Using Your Hands?
Once you've finished painting your nails, the conditions in which you allow them to dry also matter. "Dry them in a cool, dry setting instead of under water (dunking in cold water is not the best) or in a humid environment," advises Kandalec. "The moisture prevents the solvents from evaporating properly and slows down dry time." You'll also want to wait a while before resuming activities with your hands. Stone recommends waiting at least 15 to 20 minutes before using your hands and an hour before putting on closed toe shoes if you gave yourself a pedicure. To be extra safe, however, Kandalec notes that "the best practice is to wait 30 to 45 minutes if using a quality top coat and a relatively new bottle of polish."
Read more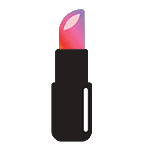 Back to top