Chrome Nails Are Everywhere — Here Are Some of Our Favorite Designs to Try Now
July 20, 2022
Spend just a moment scrolling through beauty content on TikTok or Instagram lately and you're bound to find countless people showing off their chrome nails. Thanks to celebrities rocking the metallic mani, it's arguably the biggest beauty trend of the summer.
But if you're looking to go further than the ultra-popular baby pink chrome look, keep scrolling because we're sharing some of our favorite chrome nail designs created by talented nail artists. Trust us: You won't be able to take your eyes off some of these sets.
Chrome Swirls
Combine two trends in one by opting for a mani with chrome swirl designs. This look is equal parts simple and striking, and we love the contrast created by the matte base and the shiny swirls. If you want to replicate the look, apply two coats of Essie Cut It Out followed by the Essie Gel Couture Matte Top Coat before creating your swirls.
Chrome Accents
Add a special touch to any manicure with chrome accents. We love how the gold chrome accents in this mani pop against the rainbow colors and add a light-catching element without looking overdone.
Alternating Pastel Chrome
There's a reason that baby pink chrome is trending — it's stunning on nails. But you can take it to the next level by getting creative with various pastel chrome shades. Alternate colors on each finger for a polished look with a playful touch.
Cow Print Chrome
Cow print nails are eye-catching to begin with, but put a chrome spin on them and we're obsessed. We love the chrome cowhide design on top of a milky white shade, but don't be afraid to experiment and play with color — it will make the design pop even more!
Chrome Tips
We'd be remiss not to talk about classic French tips created with chrome polish. It instantly elevates a classic French manicure giving it a modern twist. And if you can't choose between silver and gold, go for both!
3D Chrome
Just like chrome nails, 3D nail designs have been a major beauty trend. We love this monochrome look featuring a dripping, 3D chrome design. Make the look your own by trying it out in your color of choice — it's the perfect way to get a bold, customized look.
Read more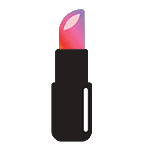 Back to top