10 Blueberry Milk Nail Ideas to Inspire Your Next Manicure
July 13, 2023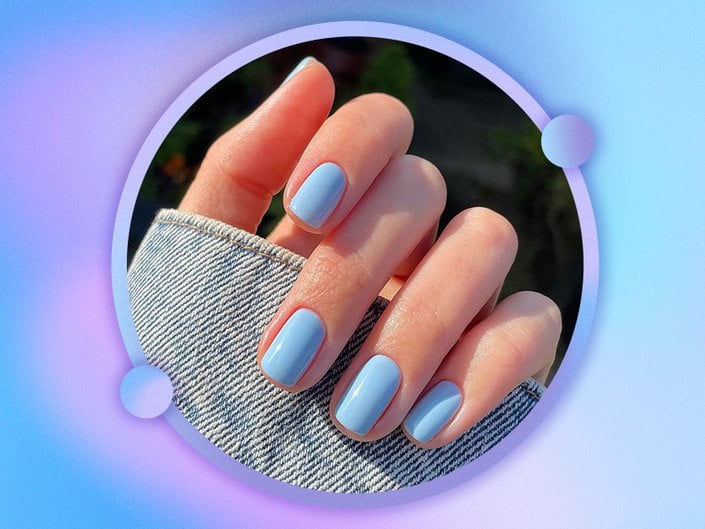 From coquette-inspired nails to milk-bath manis, there's no shortage of adorable nail inspo all over the Internet. The latest nail trend to steal our hearts, however, is blueberry milk nails — a soft and milky pale blue shade (think the color milk would turn if you added blueberries to your cereal) that lends itself to solid manicures and intricate nail designs alike. If you're looking for inspiration to take to your next nail appointment or an easy idea for your next DIY manicure, keep scrolling. Our 10 favorite blueberry milk nail looks are right here.
Blueberry Milk Nails Ideas
Solid Blueberry Milk Nails
A classic square shape is the perfect canvas for a creamy blue shade. For a similar look, try painting your nails with Essie Bikini So Teeny, a classic cornflower blue hue.
Bright Blueberry Milk Nails
A bright blue nail brings to mind lounging poolside with an iced mocktail in one hand and an enticing summer read in the other.
Blueberry Milk Chrome Nails
Love the shimmery sheen of chrome nails but the color of blueberry milk? Enjoy them both at the same time with this head-turning look.
Blueberry Milk Hardware Nails
Silver chrome accents add a bit of edge to this soft, blueberry milk hue. Pair with a stack of silver rings for a study in understated cool.
Blueberry Milk French Tips
Give the classic French mani a cute and trendy update by painting tips blueberry milk blue instead of white. Getting married this summer? Make this wedding manicure your "something blue."
Blueberry Milk Star Nails
Go punk rock with blueberry milk with this mismatched mani design featuring a deep blue chrome accent shade.
Minimalist Blueberry Milk Nails
You can do blueberry milk nails and still stay true to your classic, minimalist style — we offer this barely-there manicure as proof.
3D Blueberry Milk Nails
Framing a nude nail in a textural, 3D design in a blueberry milk colorway loads on the dimension and interest.
Read more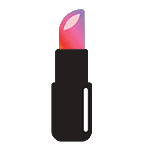 Back to top