How to Do a Chrome Manicure, With or Without Gel Polish
November 08, 2023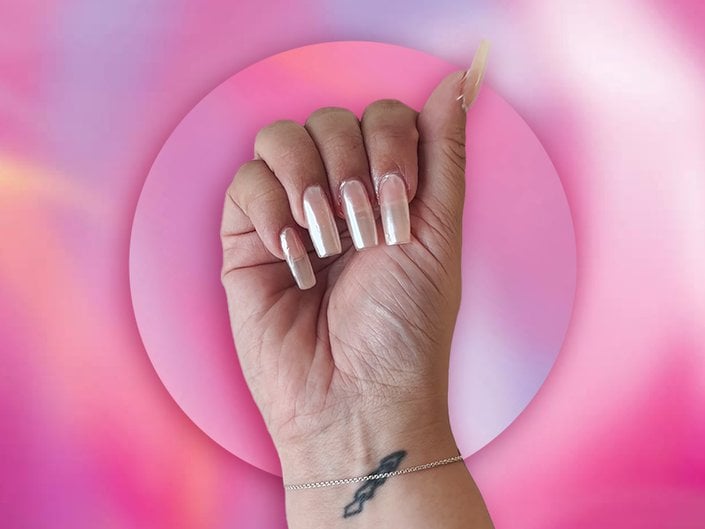 While plenty of nail trends come and go just as quickly as they start to appear on our For You pages, chrome nails are one trend that's blissfully here to stay. Chrome powder adds a mirror-like finish to any nail look, from clean and classic French tips to playful and bold mismatched designs.
The best part is you don't need to be a nail pro to achieve a chrome manicure — in fact, with the video tutorial below and tips from celebrity nail artists, you'll find that it's surprisingly easy to DIY. Below, keep reading for a tutorial on how to give yourself a chrome manicure at home, with or without gel nail polish.
How to DIY a Chrome Manicure With Gel Nail Polish
Step 1: Prep Your Nails
Start by buffing and filing your nails into your desired shape and length. To make sure they're free of any oils or old polish, clebrity nail artist Jin Soon Choi recommends cleansing each nail with rubbing alcohol before you start to paint them.
Step 2: Apply a Base Coat
Cover your nails in a gel base coat, then cure under an LED lamp. In the video tutorial above, our editor, Reece Andavolgyi, uses the following lamp from Amazon.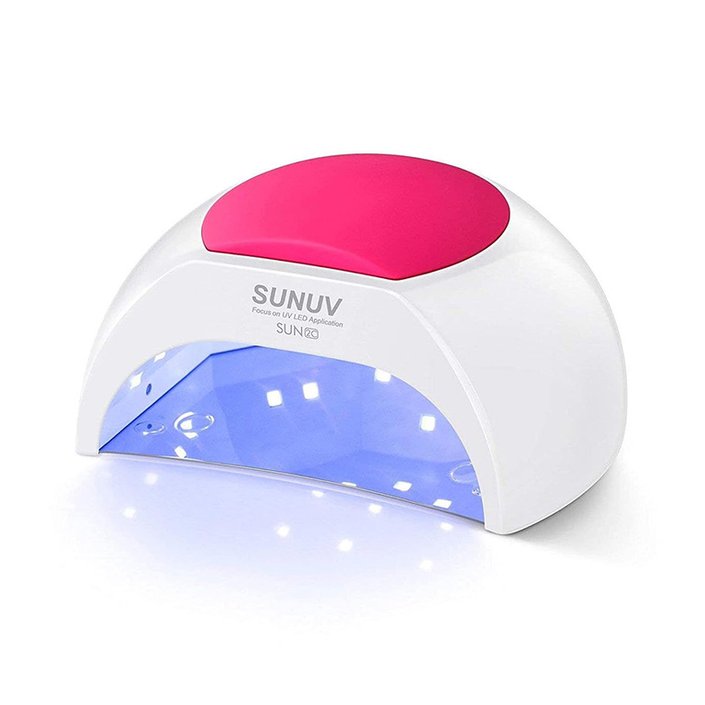 Step 3: Apply Gel Polish
"Apply one or two coats of gel polish," says Choi. "Use a light color for a subtle chrome effect or black for a more intense chrome effect." Cure each coat of polish under the LED lamp.
Step 4: Apply a No-Wipe Top Coat
A no-wipe top coat is "crucial" for getting the chrome powder to adhere, says Choi. After applying your top coat, cure again under the LED lamp. Andavolgyi uses the Aprés Nail Non-Wipe Glossy Top Gelcoat.
Step 5: Dust on Chrome Powder
"While metallic eyeshadow [or] powder might work, they may not give the mirror-like finish of traditional chrome powder," says Choi. "For the best results and a truly chrome effect, I recommended using specialized chrome powder designed for nails." She suggests the chrome powders from Ageha; our editor also had luck with the Suliliy White Pearl Chrome Nail Powder.
Apply the chrome powder using either a disposable sponge applicator or your finger. "Rub the powder onto your nail until you achieve the desired coverage," says Choi. "If needed, use your finger for a smoother finish."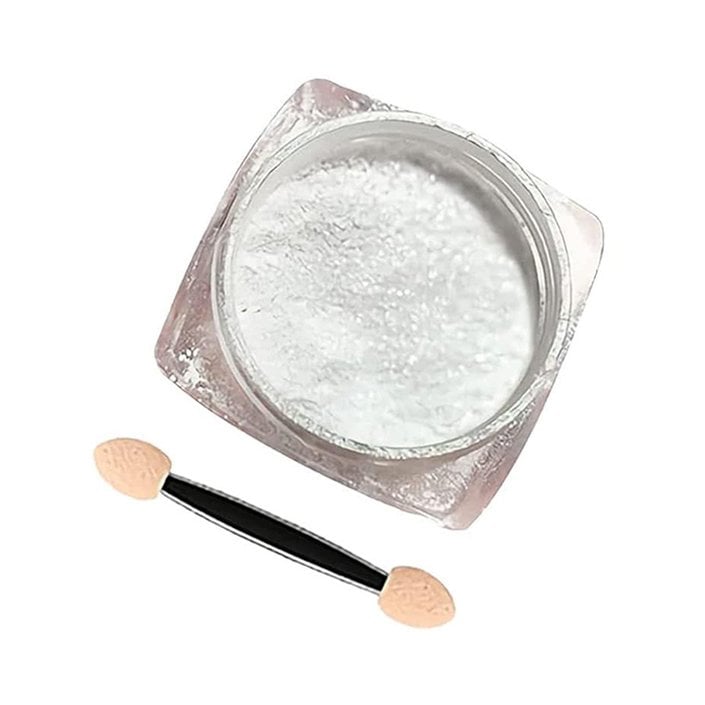 Step 6: Brush Away Excess Powder
Gently dust off any excess powder using a large, fluffy brush, similar to one you would use to apply loose powder to your face.
Step 7: Seal With Top Coat
Finish your DIY chrome manicure with another layer of no-wipe top coat and a final cure under the lamp. "Properly sealing the chrome powder with top coat layers can prevent chipping," explains Choi. "Make sure to cover the edges of your nails with the top coat for added protection."
How to DIY a Chrome Manicure With Regular Nail Polish
Step 1: Prep Your Nails
"Manicure your nails as usual by removing old polish or gel, pushing back your cuticles, trimming loose skin, gently buffing the nail plate and shaping the free edge," says celebrity nail artist Julie Kandalec.
For the following steps, she recommends working on one hand at a time.
Step 2: Apply a Base Coat
Start with a base coat, such as the CND Stickey, and let dry fully.
Step 3: Apply Nail Polish
Apply two coats of a regular nail polish of your choice. Get into the fall and winter spirit with a deep burgundy shade, like Essie Nailed It!, or go soft and classic with the baby pink Ballet Slippers.
Allow the polish to dry completely before moving on to step four. "You can expedite the drying process by applying a quick dry top coat like Seche Vive — just do not apply any quick dry sprays, oil or lotions," cautions Kandalec.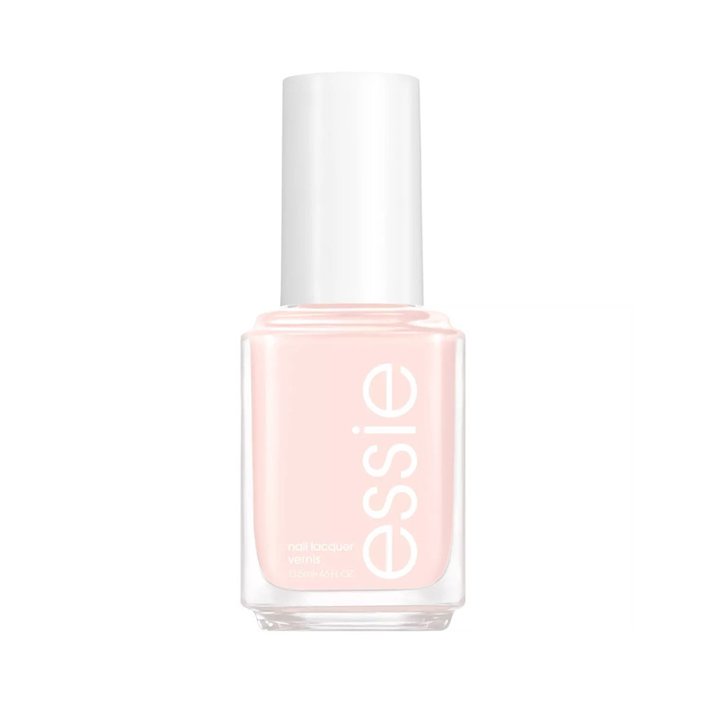 Step 4: Apply an Air-Dry Foil Adhesive
Next, apply one coat of an air-dry foil adhesive. Kandalec recommends the Mia Secret Foil Transfer Air Dry Base Coat. Allow to dry for 30 seconds.
Step 5: Apply Chrome Powder
Using a small sponge, like the Real Techniques Miracle Mini Complexion Sponge, or a disposable sponge eyeshadow applicator, dip into your chrome powder and rub it on top of the foil adhesive.
Step 6: Remove Excess Powder
Dust off the excess chrome powder. Kandalec uses the Yoseng Makeup Brush Set for the "unbeatable softness and ergonomics of the handle[s]."
Step 7: Apply Top Coat
Finish with a regular top coat, like the Essie Stay Longer formula. For added longevity, Kandalec says you can add two layers of top coat.
And that's it! Your nails will have a mirrorball shine, no trip to the salon required.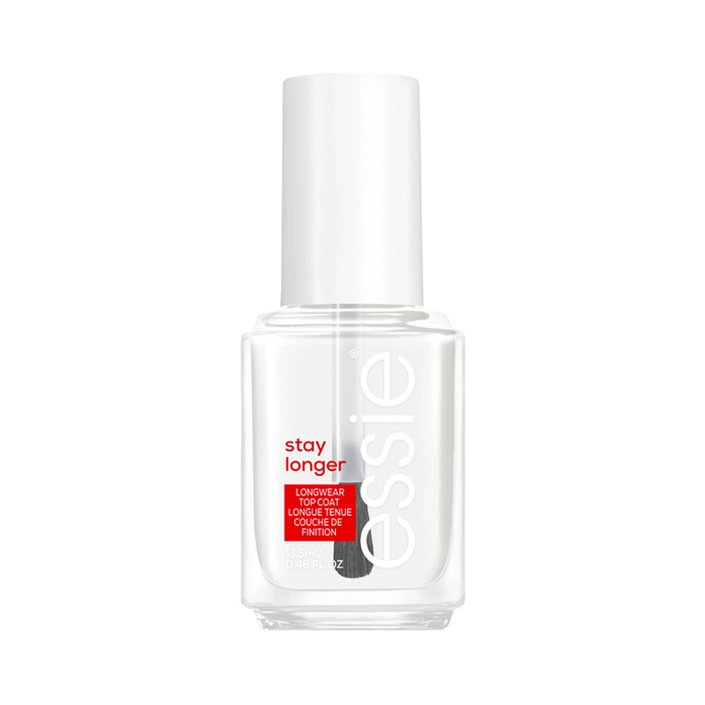 Read more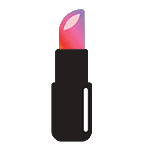 Back to top