Embrace Your Playful Side With These Mismatched Nail Art Manicures
August 24, 2022
If you're the kind of person who can never decide on just one nail art design at their manicure appointment, we have some good news for you: Mismatched nails are trending nail art for this fall, so you can have your cake and eat it, too. The only limit when it comes to mismatched nails is your imagination, so you can combine all your favorites — from chrome nails and monograms to polka dots and French tips — into one mani if you're so inclined.
You can play with color, texture and length, too. Overwhelmed by your options? Fear not — ahead, six mismatched nail art designs to inspire your next manicure.
Keep It Short and Simple
Opt for a bold manicure on your natural nails. Play with color, pattern and gems to add extra texture and eye-catching effects.
Funky French Tips
A great way to incorporate a mismatched design into your manicure is to do it on a template — i.e. French tips. Whether you like to keep it classic with a solid color, get edgy with abstract designs and gems or throw it back to the 2000s with a Hawaiian flower graphic, a mismatched French tip set is perfect for all your tastes.
Play With Pastels
For a tasteful (yet playful) mismatched set, alternate pastel colors on each nail, with a unique design on each finger. On your other hand, keep the same colors and designs, but switch up the nail placement.
Mismatched But Monochrome
Looking for something slightly more uniform? For a tasteful, cohesive effect, keep every nail in the same color palette. A pink and purple palette can make for playful, vibrant nails, as seen below.
Mix and Match Your Lengths
For a true mismatched design, don't just play with the nail art on your nails; play with the nails themselves, too. Have fun with acrylic tips in different shapes and your natural nail beds for a truly edgy design that intermixes chrome, French tips and 3D nails on each hand.
Mismatched Maximalist
Mixing metals on long bejeweled nails can make for the most maximalist, all-out manicure. To really mix things up, toy around with silver, gold, pearls and other accents to your nails, whether they be gold chains or silver rings.
Take on Textures
3D manicures are growing in popularity, and if you can't decide between a French tip, amorphous blobs or stripes, why not have them all? Having a different texture or 3D look on each nail – with a few accent nails of a different color palette too – makes for a gorgeous and unique manicure, as seen below.
Don't Be Afraid of Color
The point of mismatched nails is to let them be exactly that: not matching. Throw your color palettes and designs out the window, and just have fun with a manicure that's all about playfulness.
Go All-Out Abstract
Let your nail tech freestyle with colors and designs, using different colors and textures on each nail. The result? A totally unique, captivating manicure.
Photo: @kiapainted at @10piecenails
Read more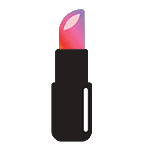 Back to top