Switch Up Your Manicure for Spring with This Nail Shape Guide
March 01, 2021
After months at-home manis, you might be looking to shake things up. One way to zhuzh up your nails— aside from playing around with new colors and designs, of course — is to try out a new nail shape. Perhaps you have no idea what the difference is between the common different nail shapes or maybe you didn't know that there were different nail shapes to begin with. Either way, we're here to help. We reached out to celebrity manicurist Skyy Hadley to give us all of the info you need to know about nail shapes, including which one will work best for your natural nails and lifestyle.
1 / 7
Square
Square nails are pretty self-explanatory. They are square, meaning they're flat on top with straight, sharp edges. This nail shape tends to make nails look shorter, so the key is to make sure they're not filed down all the way.
2 / 7
Squoval
Square oval, or squoval nails, are perfect if you're into the flat edge of a square nail but aren't as fond of the sharp corners. This universally flattering shape has softened corners for the best of both worlds. The squoval is great for a simple and elegant look.
3 / 7
Round
Round nails are very popular and are always recommended for clients with shorter, rounder fingers. Round and almond shapes elongate hands to give the impression of a more slender appearance. This shape is the perfect base for trying out new shades and textures.
4 / 7
Almond
Almond nails are slender on the sides and wide on the base — reminiscent of an actual almond. Give this nail shape a try if you naturally have a wider nail bed, as it draws the eye to the narrowing tip.
5 / 7
Oval
Oval nails are very similar to the shape of almond nails, but the tip is softer and more rounded out. Sorry, nail biters — oval and almond shapes work best with longer nails.
6 / 7
Stiletto
Stiletto nails are all about the drama. The stiletto nail look starts off with a wide base, similar to the almond shape. However, the stiletto has a spikier point. Try this if you have a short nail bed because the pointy tip adds length.
7 / 7
Coffin
The coffin nail shape is similar to the stiletto but has a long, squared-off tip that makes it look like a coffin.You can pull the look off with a natural nail, but it will hold up a lot better with acrylic nails or extensions.
Read more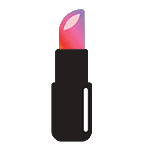 Back to top