20 Tapered Square Nail Designs to Try ASAP
August 15, 2023
Looking for a universally flattering and classic nail shape? Enter the tapered square. Suitable for long or short nails, they look good with virtually any kind of nail art, from a classic French tip to psychedelic swirls. Below, learn more about what tapered square nails are and find our favorite tapered square nail designs on Instagram.
What are Tapered Square Nails?
Tapered square nails are about the same width as your natural nail, but they start to become more narrow towards the length and the edges are razor-sharp. This nail shape is similar to the ever-popular coffin nail shape, but there is one major difference. Coffin nails taper to a very narrow tip with sharp corners and a small flat top, whereas tapered square nails have more width at the tips.
Tapered Square Nail Designs
Scorpio Realness
Regardless of whether you're a Scorpio or not, these tortoiseshell claws by @3615_zbobinails are seriously stunning. The subtle pattern and scorpion design make them interesting enough to stand out, but not loud enough that they'll clash with any of your outfits.
Caramel French Tip
A blinding chrome finish by @nycnailroom adds a futuristic spin to this classic nail shape.
Extra Long
Amp up the drama by asking your nail tech for XXL-tapered square nails. This glittering purple gradient set by
@nailsbyalenaj
isn't exactly practical, but we're willing to throw function out the window when it comes to nails this glamorous.
Subtle Silver
If a shorter length is more your style, don't worry. This nail shape lends itself to a variety of lengths and designs, including this subtle silver twinkle by @evilstudios.isla.
Pretty Pearls
This sculptural set by @nails.isabae looks as if someone plucked the shimmeriest, most iridescent seashell off the beach, then melted it down and dripped it all over your nails. Talk about dreamy.
Y2K Nostalgia
Between the silver butterfly charms, hibiscus flowers and pastel color palette, this freestyle set is giving us all of the 2000s nostalgia.
Berry Tips
To say we're stunned by the detail and realism of these berry-tipped nails is an understatement. The hand painted blueberries, strawberries and raspberries look good enough to eat.
Green Slime
It's never too early to start planning your Halloween mani and these sci-fi-worthy green slime tips should definitely be in consideration. Chrome powder and 3D details give this set a modern finish.
Hot Pink Hibiscus
Whether you have a tropical vacation on the calendar or just want to channel beachy energy, this hot pink hibiscus manicure is just the ticket. The glittery fuchsia base is contrasted with striking white flowers.
Dainty Daisies
Flowers are a classic nail design and these dainty daisy nails are helping us understand why. Opt for pretty pastel shades for the flowers and prep your nails for your mani with the Essie On a Roll Apricot Cuticle Oil.
Camo Tips
For a cute but simple design you can DIY at home, try these colorful camo tips. This nail artist used light green and blue nail polish, but any color combo would work.
Blush Base
This gorgeous manicure draws from the Korean blush nail trend for the pink ombré base. Globs of purple-pink chrome add an extra eye-catching element.
3D Bows
ICYMI, coquette nails and makeup have been one of the biggest beauty trends of the year so far. Try the look yourself by decorating your nails with baby pink bows.
Glittery Green
Are you a mani maximalist? Next time you go to the salon, ask for an extra long tapered square set with different lime green designs for each nail. The sparklier, the better.
Pink Princess
Channel the princess that you are with shimmery pink polish and blinged-out, regal nail decals. This unabashedly extra manicure is definitely fit for royalty.
Neon Tie-Dye
Groovy tie-dye tips in neon shades of blue, yellow and pink make for an end-of-summer mani you need to try ASAP.
Sweet Strawberries
Sweet strawberries and white daisies are a perfect pair in this oh-so-adorable manicure. This is a great option if you prefer shorter nails. Looking for a berry red polish? Try I Am the Spark from the Love by Essie collection.
Metallic Foil
Go for the gold (and silver) with these stunning metallic-accented nails. The criss-crossing swirls of shimmery metallic foil are nothing short of breathtaking.
Garden Fairy Nails
We can't stop staring at these whimsical garden fairy nails, complete with 3D mushrooms and iridescent butterflies. If you have a skilled nail tech you trust, this is another fun manicure idea for Halloween.
Read more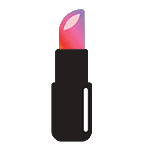 Back to top