What Are Korean Blush Nails? Plus, How to DIY the Trend
February 07, 2023
We're always looking to TikTok and Instagram for new
manicure trends
, and the latest one we can't wait to try is a Korean style of painting your nails that combines both
nail art
and makeup — two of our favorite things! Korean blush nails are the pretty pink manicure inspo you've been missing this winter. Plus, they're surprisingly easy to recreate at home. If you've been struggling to decide how to decorate your nails for
Valentine's Day
, look no further. Ahead, we're breaking down the trend and sharing how to DIY it in three simple steps.
What Are Korean Blush Nails?
The Korean blush nails trend is a minimalist yet creative look that combines nail art with makeup. A subtler take on the aura manicure, in which bare nails are decorated with bright blobs of color or "auras," blush nails replicate the appearance of blush for your cheeks, on your nails. Think of it as the manicure version of the flushed, cold girl makeup aesthetic that has been dominating social media this winter.
In some cases, the look is achieved by using actual blush to create the splotches of color at the center of each nail. "Basically when you tap blush powder into the center of the nail after applying a sheer base coat, you get a 'blooming' effect on your nails," explains Tina Wang, owner of Lunula Nail Salon in Brooklyn, New York. You can also use a rosy pink nail polish to create the blush-like effect.
"Korean blush nails are catching on because there is growing interest in a clean, minimalist aesthetic," says Wang. "It's a way to approach nail art with a feminine and understated appeal."
How to Get Korean Blush Nails
According to Wang, Korean blush nails are pretty easy to DIY, especially compared to other, more elaborate nail art trends. "All you need are tools you probably already have — an eyeshadow brush, a base coat and a top coat!" And of course, you'll need blush or a blush-toned nail polish shade.
Typically, this look is done with short- to medium-length round nails, but the great thing about it is that it would look great on nails of any length or shape. You can also decorate them with embellishments!
Step 1: Apply a Base Coat
Start by applying a sheer pink, nude or completely clear base coat to create the appearance of a bare nail. To make sure you have a solid foundation for the mani, prep your nails with the Essie Hard to Resist Advanced Nail Strengthener.
Step 2: Add the Blush
"While the base layer is still wet, dab your eyeshadow brush into the [blush] powder (most people choose flowery pink or blush-tone colors)," says Wang. "Then, tap the brush onto the center of the nail."
Step 3: Seal It With a Top Coat
Finally, go in with another layer of the sheer base coat or a top coat. (We love the
Essie Stay Longer Top Coat
.) Applying the top coat over the blush powder or polish will give the color that signature diffused effect.
Photo: @theurbanbeauty, Design: Juliana Campisi
Read more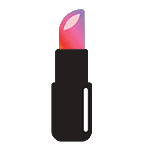 Back to top