These Aura-Inspired Nail Designs Radiate Positive Vibes
September 10, 2021
Have you ever had your aura read? If not, it's a process where someone tells you the color your energy radiates, and what that color signifies based on the chakra it represents. It sounds hippy-dippy for sure, but it's really about the type of energy your presence brings, whether it be hopeful, sad, stressed out or bursting with creativity. And while all those feelings can't be captured by nail art alone, they do lead to some pretty cool interpretations. Keep reading for our favorite aura-inspired nail art ideas to bring to the salon this fall and what each aura color represents.
Bejeweled Auras
The addition of sparkling rhinestones gives these aura nails a soft, romantic vibe. The color pink is associated with the heart chakra, and those with pink auras are said to be compassionate and loving.
French Tip Auras
We love this updated spin on classic French tips. Blue is associated with the throat chakra, which represents communication, intuition and empathy. Get a similar look with
Essie Bikini So Teeny
.
Monochromatic Auras
Varying shades of orange light up your nails and look almost like sea glass. Orange represents the sacral chakra, which is located in the lower abdomen. People with orange auras tend to be creative and goal-oriented.
Spotted Auras
The spots on this colorful aura manicure remind us of a chakra chart. It's the perfect way to experiment with a multitude of hues.
Deep Auras
If you prefer jewel tones over brights or pastels, you'll love this aura set. An emerald green aura is associated with healing energy.
Read more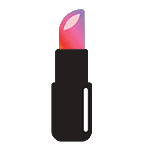 Back to top