Velvet Nail Looks That Prove the Trend Can Be Summer-y
May 10, 2021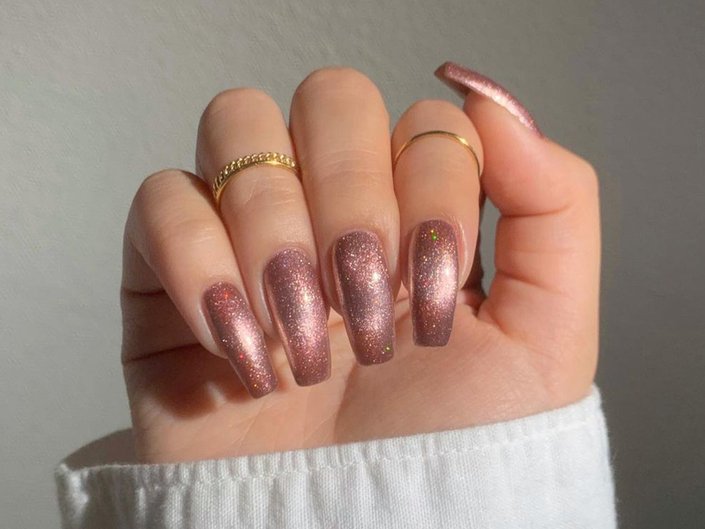 You know the way crushed velvet has that soft sheen that sparkles in the light and shines in different colors, almost giving it a duochrome effect? Well, your nails can look the same. Velvet nails, sometimes called cat's eye nails, are made by simply waving a tiny magnet over magnetic gel polish, which is what creates those mesmerizing shimmers and swirls. Think of it like kinetic sand for your nails. Below, we rounded up some of our favorite velvet nail inspo for you.
Green Velvet
Amy Le took Instagram by storm with her sage green iridescent nails. We love the gold reflect in her polish — and while she says these are perfect for the holiday season, we think the sparkle looks particularly stunning in the spring and summer sun. You can learn exactly how Le achieved this nail look on her Patreon.
Snakeskin Velvet
Christine Doan gives her velvet nails an edge by painting on a rich taupe shade and using a magnet to create a super cool snakeskin pattern. This nail look reminds us of an antique jewel glittering deep underground.
Blue Velvet
If, like us, you're obsessed with all the linework nails you're seeing on Instagram, you'll be happy to know the same effect can be achieved with velvet polish. You can find gold decals similar to the ones Spring With Friends nail artist Kimberly Thu uses on Amazon.
Pink Velvet
Checkyesmichelle is the co-founder and CEO of Live Love Polish, one of the first brands to release velvet polish. Here, she's using the decadently girly shade
Crystal Rose
with the brand's magnetic wand.
Butterfly Velvet
We're bringing a picture of this set by Deluxe Nails in Austin, Texas, to our next salon appointment because, wow. In case you want to DIY the look, we found some very similar-looking blue butterfly decals on Amazon.
Read more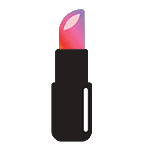 Back to top