The Biggest Nail Trends of 2023, According to Nail Artists
January 12, 2023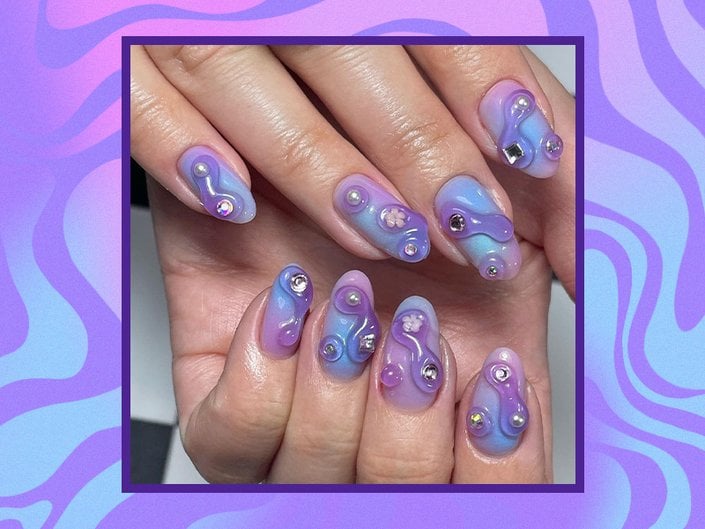 In 2022, nail art reigned supreme. From the optical illusion French nails that took Instagram by storm towards the end of the year to the infamous "glazed donut" nails, there was no shortage of nail inspiration. If you're curious what nail trends 2023 will bring, you're not alone. We sought out the hottest trend predictions from some of our favorite nail artists, below.
Micro-French Mani
"French tips have been a staple for years, and the dainty French mani is the next big thing for this iconic nail feature. It's simple and, depending on the colors you use, can be customized to fit whatever look you're going for," says celebrity nail artist Jin Soon Choi. Unlike a classic French tip, micro-French manis feature a thin, barely there line painted at the very tip of the nail. You can also do a reverse micro-French nail, Choi says, where the line is painted at the cuticle instead. "Whether you use a soft pink for a delicate look, a classic white for elegance or a black polish for something more striking and modern, there is a dainty French look for any occasion."
3D Blobs
On the more daring end of the spectrum, Victoria Houllis of @mannequin.hands says she's seeing a rise in 3D abstract blobs built on nails. "The blobs are created using a 3D texture gel or a high viscosity gel," she says, and they never fail to make a bold impact.
Healthy, Natural Nails
Celebrity manicurist Deborah Lippman predicts a dip in acrylic nails this year. "A lot of women will remove their enhancements and really focus on a beautiful natural nail or a manicure they can do at home with color!" she says. Choi agrees, saying she anticipates more people painting on sheer, glowy polishes. "I've always thought nothing looks more beautiful than the glow of healthy, natural nails," she says. To achieve the look, Choi recommends applying a rosy, translucent nail treatment (we love the Essie Hard to Resist Nail Strengthener Treatment in Glow & Shine), before adding a layer of cuticle oil on top.
Korean Blush Nails
In the same minimalist vein, Choi says we can expect to see plenty of Korean blush nails. The subtle flush of color in the center of the nail translates our love of blush (and a little bit of the
cold-girl makeup trend
) to nail art.
Chrome Nails
"I definitely can't see
chrome
slowing down anytime soon," says Houllis. This year, expect to see more subtle and abstract variations of the trend, with light dustings of chrome powder scattered across sheer polishes and artistic blobs.
Ribbon Nails
Between the lace-up details of the balletcore trend and the rise of popularity in
hair ribbons
, it's no wonder that dainty bows are making their way to nail art too. You can go simple and sweet with a tiny decal, or bold with a chunky charm.
Mix-and-Match Manis
Can't choose a color or pattern you love for all your nails? According to Houliss,
mismatched nails
will be everywhere this year. The trend is an indecisive nail art lover's dream come true.
Photo: @mannequin.hands, Design: Juliana Campisi
Read more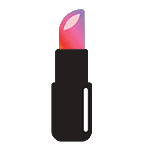 Back to top