Nail Trends We Have Our Eye on in 2021
January 21, 2021
In 2020, we mastered just about every

at-home nail technique

and trend out there. From removing gel manicures to doing simple,

graphic designs

, we've upped our DIY game tremendously. And while 2021 will hopefully hold some spa visits in our future, we're still expecting to experiment with just as many funky and simple nail art designs.. To help you plan out your manicures for the months to come and channel all the good vibes (shout out smiley face manis), check out our top nail trend predictions for 2021, below.
Mix & Match
We have many, many moods these days, so a different pattern, print or color on every nail ensures we're obsessed with our manicure at all times. This look has animal print, smiley faces, a yin yang and more — literally what else could you want from a mani?
Velvet Crush
Velour sweatsuits were our favorite thing in the early 2000s, so it's no surprise that velvet manicures have become our obsession a whole two decades later. Not only are they the perfect winter accessory, but the textured appearance of the polish adds a little extra oomph to a solid nail color.
Muted Undertones
For a mani that'll go with any outfit, pick out a range of colors with neutral, muted undertones. This way you can still rock a range of shades while still having a manicure that's tied together. Feel free to pick colors from the same palette or switch it up with different shades of the rainbow.
Retro Designs
Whether you want to opt for neon colors and geometrical designs or a few wavy swirls, all things groovy are a go in 2021. This trend can be difficult to DIY, but have fun with it.
Naked Nails
If you took the past year to do a polish detox, try stepping things up just a bit in the new year. We're loving sheer polishes, light pink toppers or just a bit of shine. It's a barely-there look that's chic and super simple.
Stickers and Shine
If you haven't tried out nail stickers yet, now's the time, especially if DIY nail art isn't your speciality. A little sticker — like this butterfly — is an easy and foolproof way to spice up any manicure.
Read more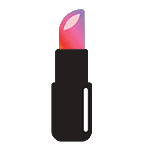 Back to top