How to DIY Jelly Nails to Make Your '90s-Inspired Nail Art Dreams Come True
September 28, 2020
When we think of the '90s, Juicy Tubes, butterfly clips and jelly nails instantly come to mind. While we've already added the iconic lip gloss and hair accessory to our cart (#nostalgia), we were actually able to recreate the translucent, jelly neon nail trend at home with just two polishes. Keep reading because we're breaking down how to DIY the sheer nail look.
How to DIY Jelly Nails
STEP 1: Prep Your Nails
Soak nails in warm water, gently push back cuticles and shape nails. It's also important to apply a thin base coat, like the Essie Here to Stay, before going in with any other colors.
STEP 2: Mix Your Colors
To create the sheer, jelly-looking polish, you're going to need a bright or neon nail polish and a top coat, like Essie Speed Setter. For a fall look we've been loving, try Essie Don't Be Spotted. Using double the amount of top coat as color, mix the two polishes together in a dish.
STEP 3: Apply Two Coats
Using your mixture, apply a very thin layer onto nails. Make sure to let the first coat dry before following up with a second coat. This will give you a translucent, jelly-like manicure. Want your polish to be more opaque? Just add a little more color into your mixture.
Jelly Nail Inspo to Copy
Yellow Mellow
If you have acrylic or gel tips, this translucent yellow look is a must-try. While this shade is a brighter neon, you can opt for a more mustard tone for fall.
Bedazzle Me
Rhinestones, tie dye and jelly nail polish? It's all '90s vibes, and we're totally obsessed. The bedazzled, half-moon border adds some glam, too. We'll be recreating this one, STAT.
Multi-Colored Mani
We can't stop staring at this totally mesmerizing watercolor mani. And good news: It's actually easy to DIY. Instead of just mixing one shade with your top coat, use a few and gently swirl them together.
Party Time
If you typically keep your nails au naturale but are in the mood to switch things up, this confetti manicure is for you. Clear polish keeps things in your comfort zone, but a pinch of loose glitter or sparkle will take your nails up a notch.
Red Hot
You can't go wrong with a classic red polish. Pick your favorite shade and give it a jelly upgrade. Still not sure? One look at this totally chic, acrylic manicure will convince you to give it a shot.
Read more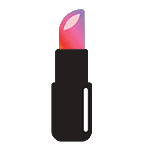 Back to top