How to DIY Jelly Nails to Make Your '90s-Inspired Nail Art Dreams Come True
July 28, 2022
When we think of the '90s, Juicy Tubes and butterfly clips instantly come to mind. While we've already added the iconic lip gloss and hair accessory to our cart (#nostalgia), our latest obsession is a true '90s throwback: jelly nails. Makeup.com editors were actually able to recreate the translucent, jelly neon nail trend at home with just two polishes. Keep reading for a breakdown on how to DIY the sheer nail look, plus ideas for your next jelly manicure.
How to DIY Jelly Nails
STEP 1: Prep Your Nails
Soak nails in warm water, gently push back cuticles and shape nails. It's also important to apply a thin base coat, like the Essie All-in-One, before going in with any colors.
STEP 2: Mix Your Colors
To create the sheer, jelly-looking polish, you're going to need a bright or neon nail polish and a top coat, like Essie Speed Setter. For a trendy look we've been loving, try Essie Jade It Happen. Using double the amount of top coat as color, mix the two polishes together in a dish.
STEP 3: Apply Two Coats
Using your mixture, apply a very thin layer onto nails. Make sure to let the first coat dry before following up with a second coat. This will give you a translucent, jelly-like manicure. Want your polish to be more opaque? Just add a little more color into your mixture.
Jelly Nail Inspo to Copy
The Jelly Accent
For a jelly manicure with a twist, try an all-out nail design, like these gold honeycombs. With just one or two jelly nails, this manicure is sure to stand out.
Butterflies and Rainbows
As if jelly nails weren't already a '90s throwback, go the extra mile with some nostalgic decals in a fun color palette.
Blue Jelly
Blue nails are an infallible go-to. With the jelly nail technique added into the mix, the result is a delicious, blue raspberry mani.
Jelly French Tips
Three of the most fun (and most '90s) details you can add to your nails are French tips, multiple colors and the jelly technique. Why not put them all together?
Icy Chic
For the ultimate retro effect, throw it back with icy blue and silver details.
Summer Honey
For a cute seasonal vibe, add some floral designs atop a warm or neutral jelly base.
Read more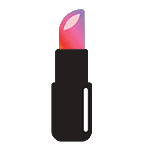 Back to top