Indulge in Some '90s Nostalgia With the Jelly Nails Trend
December 13, 2022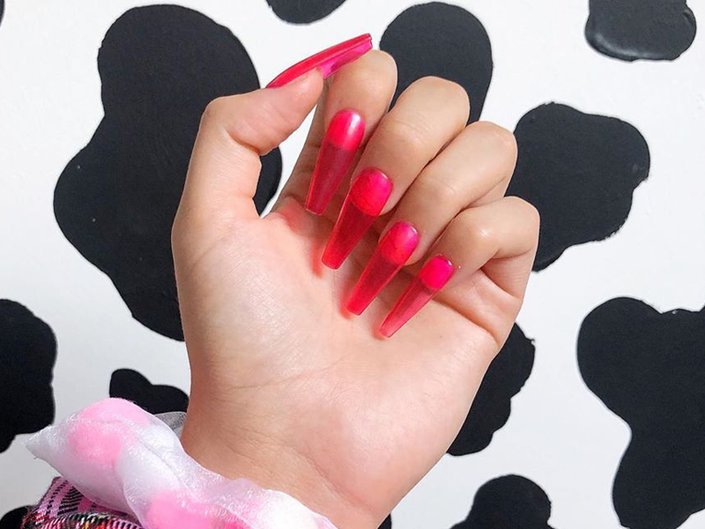 When we think of the '90s, Juicy Tubes and butterfly clips instantly come to mind. While we've already added the legendary lip gloss and hair accessory to our cart (#nostalgia), our latest obsession is a true '90s throwback: jelly nails. You may remember that jelly-textured things were all the rage in the beauty and fashion worlds back in the day. After all, who among us didn't own a pair of sparkly jelly shoes?
What Are Jelly Nails?
Jelly nails translate the throwback trend into a fun, colorful manicure that replicates the iconic texture. Jelly nails can come in a variety of different designs, and they're a great way to play with nail artwork. But no matter what design you opt for, they all have the same clear, jelly-like look. Jelly nails work best on long nails or with claw-like acrylics to really achieve the translucent look.
Makeup.com editors were actually able to recreate the translucent, jelly neon nail trend at home with just two polishes. Keep reading for a breakdown on how to DIY the sheer nail look, plus inspo for your next jelly manicure.
How to DIY Jelly Nails at Home
STEP 1: Prep Your Nails
To prep your nails for your mani, soak them in warm water, gently push back your cuticles and shape your nails. It's also important to apply a thin base coat, like the Essie Here to Stay Base Coat, before going in with any colors. The Here to Stay Base Coat provides an adhesive base on your nails for the color to stick to. It also helps your mani last longer and protects your natural nails from any staining.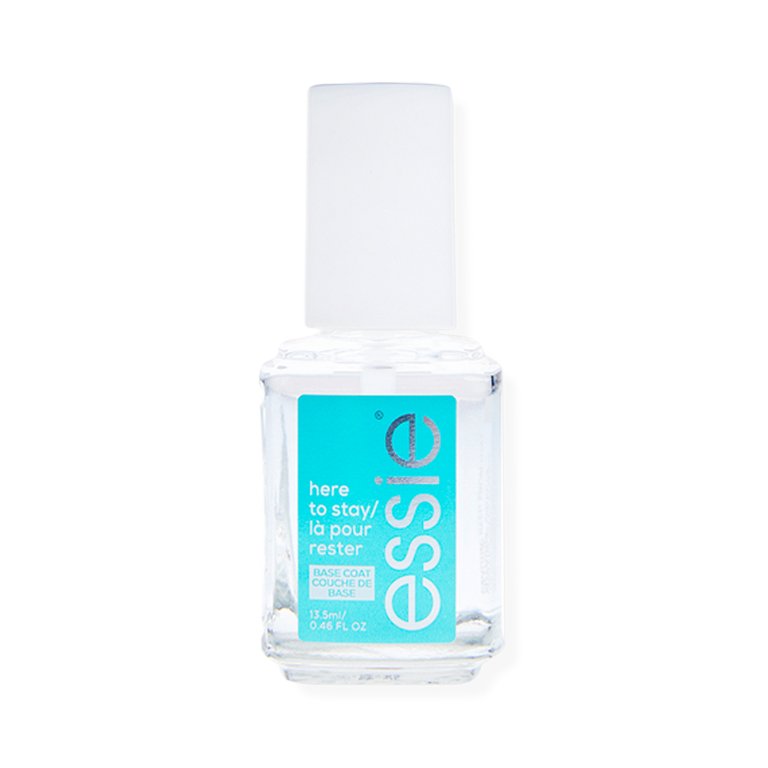 STEP 2: Mix Your Colors
To create the sheer, jelly-looking polish, you're going to need a bright or neon nail polish and a top coat, like Essie Speed Setter. This quick dry top coat dries in less than a minute (seriously!) and boosts the shine of your nails.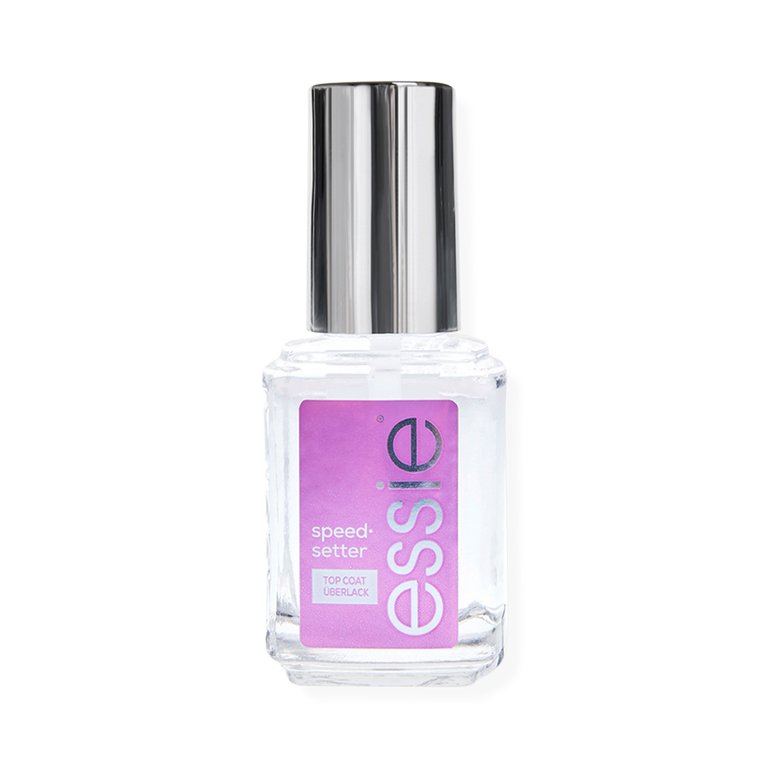 For a trendy look we've been loving, try Essie Jade It Happen. Using double the amount of top coat as color, mix the two polishes together in a dish.
STEP 3: Apply Two Coats
Using your mixture, apply a very thin layer onto nails. Make sure to let the first coat dry before following up with a second coat. This will give you a translucent, jelly-like manicure. Want your polish to be more opaque? Just add a little more color into your mixture.
The Best Jelly Nail Designs
The Jelly Accent
For a jelly manicure with a twist, try an all-out nail design, like these gold honeycombs. Add just one or two jelly nails to add an accent that is sure to make your manicure stand out. We are in awe of the textural detailing of this manicure, including the sparkly globs of "honey" that match the jelly accent nails.
Butterflies and Rainbows
As if jelly nails weren't already enough of a '90s throwback, try going the extra mile with some nostalgic decals in a playful color palette. Lavender and hot pink butterflies on sheer, sparkly nails make our middle school dreams come true. This manicure is best paired with a halter top and extra glossy lips.
Blue Jelly
Blue nails are an infallible go-to. With the jelly nail technique added into the mix, the result is a delicious, blue raspberry mani. Is it just us, or do these nails remind you of those neon plastic inflatable chairs you begged your mom for growing up?
Jelly French Tips
Three of the most fun (and most '90s) details you can add to your nails are French tips, multiple colors and the jelly technique. Why not put them all together? This rainbow-inspired manicure pulls together several different throwback trends for a show-stopping effect.
Icy Chic
For the ultimate retro effect, throw it back with icy blue and silver details. Not only is baby blue a super nostalgic color, but it lends itself well to the translucent nail effect. We love this idea for a winter manicure. Channel ice queen vibes by trying it out yourself. And don't forget the silver star decals!
Summer Honey
Going on a warm vacation this winter? Add some floral designs atop a warm or neutral jelly base for a summery, tropical manicure. These nails remind us of a vintage bottle of sunscreen, in the best way possible.
Goth-Inspired
Contrary to what you may think, jelly nails don't have to be rendered in bright or pastel colors. Try a darker take on the trend by copying this black and gray manicure. A silver glitter top coat adds girly flair to the goth-inspired palette.
Hot Pink
Embrace your inner bombshell with these adorably over-the-top hot pink jelly nails. Ultra-long magenta coffin nails are a fearless way to make a statement with your mani, and they put a Y2K twist on the trend.
Glittery Lavender
This is a gorgeous example of how jelly nails look on shorter nails. As you can see, the sheer polish look works well on square shaped nails, too. When trying out a jelly manicure on shorter nails, take a page out of this person's book by keeping it simple with a pretty color and some sparkles.
Colorful Clouds
Clouds are a quintessential whimsical nail design, and they look so cute on jelly nails, too. With one hand of blue nails and one of orange, this manicure captures the nighttime sky and a stunning sunset.
Contrasting Flames
If you're someone who likes to take a walk on the wild side and isn't afraid of a little edge, check out this flame manicure. Neon orange and sheer jelly blue contrast perfectly for a mani that is guaranteed to turn heads.
Elegant Brown
Maybe you want to try jelly nails, but you're not as into the bright colors and girly designs. Opt for a brown, tortoise-shell-esque look instead. You can still have fun with it by adding shimmery gold stars, like in this example.
Holographic Confetti
Decorate your nails with iridescent hearts and sparkles by adding confetti to neutral jelly nails. The way the flecks of confetti capture the light is nothing short of breathtaking. Brace yourself for a flood of compliments if you try this manicure.
Cherry Red
Still haven't decided on a holiday mani? Check out these simple but bold cherry red jelly nails. This manicure puts a new, creative spin on red nails, which will always be a timeless classic. Style your crimson claws with a matching red lip.
Croc Effect Accent Nails
Offset girly, bubblegum pink french tips with an animalistic accent nail on each hand. The croc effect design looks especially cool against the translucent jelly base. This mani would also look great in any color of your choice, like green or orange.
Daisies
Sweet white and yellow daisies on a completely transparent base amp up the playfulness of the jelly nails trend. Do a full set of florals, or copy the example in the photo by alternating between solid and flower-embellished nails.
Additional reporting by Jordan Julian
Photo: Lauren Joanna
Read more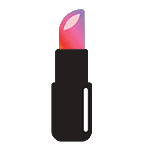 Back to top