35 Negative Space Nail Art Ideas to Try in 2023
January 11, 2023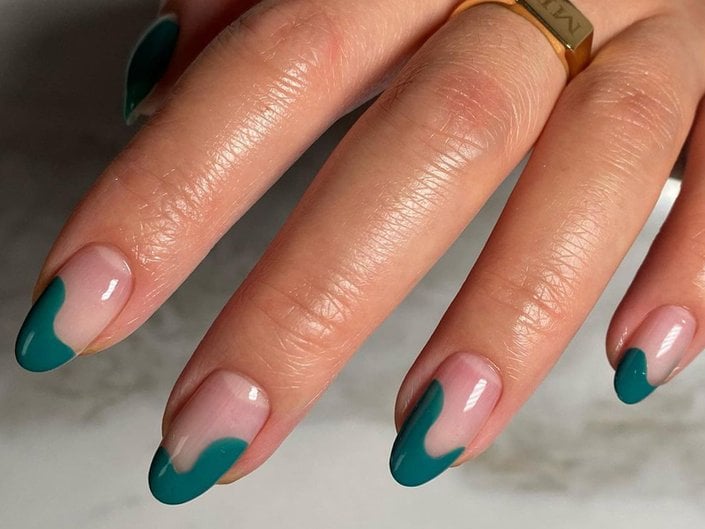 In the past few years, Instagram-worthy nail art has undeniably dethroned the basic solid mani. But while different trendy designs have come and gone, negative space nail art is one nail trend that has stood the test of time. Not only is it super innovative and eye-catching, it's incredibly versatile, too.
What Is a Negative Space Manicure?
A negative space manicure consists of a design that has colored polish but also leaves some of your natural nail exposed (typically with a clear or a very sheer nude polish over it). No matter your preferred nail shape — whether it be coffin, almond or anything in between — negative space nail art can work for everything. There's no shortage of ways to try the trend and customize it to your personal style. If you like an edgy, abstract mani or girly flower embellishments, you can still find a negative space nail design that's right for you. Plus, it generally grows out better than any other type of design. To help you nail the look (pun intended), we rounded up 35 of our favorite negative space manicures, below.
The Best Negative Space Nail Designs
1. Autumnal Confetti
@nailed_in_seattle proves that multicolored manis can be subtle yet still eye-catching. Ask your nail tech to paint thin vertical lines from the middle of your nail to the tip. This design will look fresh for weeks because the negative space at the cuticle prevents your manicure from looking grown out.
2. Precise Squiggles
Crisp lines and matte polish make this negative space manicure look like a work of modern art.
3. Angular Art
Sharp angled nail art gives this manicure art deco vibes. Here, @sparklenail_bar keeps the rest of the nails simple so the negative space art can shine on one accent nail.
4. Wavy French
Upgrade your traditional french manicure by choosing a fun color like Essie Go Overboard and painting fun waves along the tips of your nails.
5. Cuticle Moons
If you feel like you've seen this moon-inspired design everywhere lately, you're not wrong. Sort of the opposite of a french manicure, these cuticle moons are all the rage right now.
6. Split Negative
Add personality to a traditional red manicure by painting wavy designs only near the cuticle and the tip while keeping the middle clear. Our favorite red shade of the moment is Essie Off the Record — a deep burgundy that's perfect for fall.
7. Wedges
Here, wedges of negative space add a subtle twist to this brown mani. Chocolate shades in nails, makeup and fashion are another major trend this year. For a similar shade to the one in the photo, try Essie No To-Do.
8. Abstract Webs
The veiny black polish almost looks like a web stretched over this person's nails. This totally abstract design almost has a sci-fi vibe to it.
9. Pink and Gold Stars
We're obsessed with the funky, disco-inspired energy of the hot pink and gold star accent nails of this mani.
10. Minimalist Dots
This holiday mani consists of three small dots of different colored polish on otherwise blank, clean nails. You could try these minimalist dots in any color palette you'd like.
11. Chrome Flames
These shiny purple flames practically appear to drip across the nails, creating a liquidy, lava-like effect.
We wouldn't be surprised to see this design on a canvas at a modern art museum.
13. Outlined French
In this creative mani, thin lines of magenta polish outline the shape of a traditional french manicure.
14. Glitter
If you want to add a little sparkle to your nails without committing to a full glitter manicure, try leaving some negative space.
15. Celestial
Nails have never looked so dreamy with these gold chrome stars and crescent moons on a neutral base.
16. Striking White
We love how the contrast between the bright white polish and negative space is so striking and futuristic. Try this look yourself with Essie Unapologetic Icon.
17. Hearts
Valentine's Day will be here before you know it. Consider getting this adorable, festive heart mani!
Our search for the perfect winter manicure is over now that we've seen these stunning snowflake nails.
19. Half and Half
This manicure incorporates negative space into just a couple of accent nails on each hand. The accent nails are split in half — one side is clear and the other is a deep green shade that matches the rest of the nails.
20. Gold Sequins
For a subtle dose of sparkle, give this gold sequin manicure a try.
21. Silver Ribbons
Bring the balletcore trend to your nails with this laced-up negative space mani. The silver criss-cross design on these nails evokes the ribbons of ballet shoes.
22. Black Stars
Tap into your inner rockstar with these awesome graphic star nails. The big black stars are totally bold.
We can't get enough of the pretty, earthy pastel color palette this nail artist used.
24. Blue Waves
This mellow blue wave design is like a river flowing across your nails.
25. Realistic Flowers
The precise detail on these incredibly realistic tropical flowers is nothing short of mesmerizing. Ask for this design at the salon before your next beach vacation.
It's impossible not to smile every time you look down at the beautiful sunrise on your nails.
27. Butterfly Wing Tips
These whimsical butterfly wing tips are so eye-catching that they're best paired with a bare negative space background.
28. Snowy Landscape
Get into the winter spirit with this too-cute snowy landscape manicure, complete with tiny snowmen.
29. Evil Eyes
Tiny evil eyes at the base of each nail add just the right amount of funk and flair to an otherwise basic manicure.
30. Groovy Flowers
Simple, girly and completely adorable, these rainbow daisies are the stuff of our childhood dreams — in the best way possible.
31. Metallic Foil
These metallic foil nails are edgy without being too harsh, and they're still simple enough to go with any outfit.
32. Rainbows
You're never too old to rock rainbows on your nails. Here, the pastel-toned rainbows are complemented with white stars and dots.
As described in the caption of this photo, dashes and dots offset the negative space in this playful manicure.
34. Daisy Tips
How fun are these white and yellow daisy tips? It's not too early to start bookmarking spring mani inspo!
35. Cow Print
Animal print nail art is a great way to play with negative space. It makes the prints pop even more.
Photo: @nailsbymets
Read more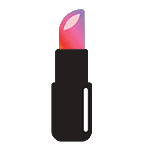 Back to top