How to Do Swirl Nail Designs at Home
May 17, 2022
STEP 1: Prep Your Nails
Be sure to clean your hands of any dirt, dust or residue so that you're starting off with a clean canvas. Have your inspo photo ready to reference while you're working.
STEP 2: Choose Your Shades
When choosing nail polish colors, Pham recommends choosing three or more shades, including complementary or monochromatic shades and a neutral. "It's best that your base color is a neutral one," says Pham. "The swirls will pop more."
Feel free to add a glitter polish like Essie Summit of Style for extra bling.
STEP 3: Apply Your Polish
You'll want to use a thin striping brush to paint on the swirls in long, curved strokes. Pham says to use your lightest color first. "I use this trick daily for nail art," she says. "If you make a mistake using your light shade, you can go over it and cover it up with a darker color."
STEP 4: Add a Top Coat
Lock in your swirls by applying two layers of top coat, like
Essie Good to Go Top Coat
, for a shiny, gel-like finish. Pham says that she keeps a tiny bristle brush on hand to dip into acetone to clean up any mess-ups around the cuticle area.
Photo Credit: Melissa San Vicente-Landestoy, Nail Art: Gia Pham
Read more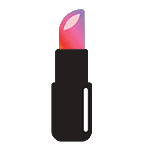 Back to top