60 Short Nail Design Ideas and Looks to Try in 2023
November 03, 2022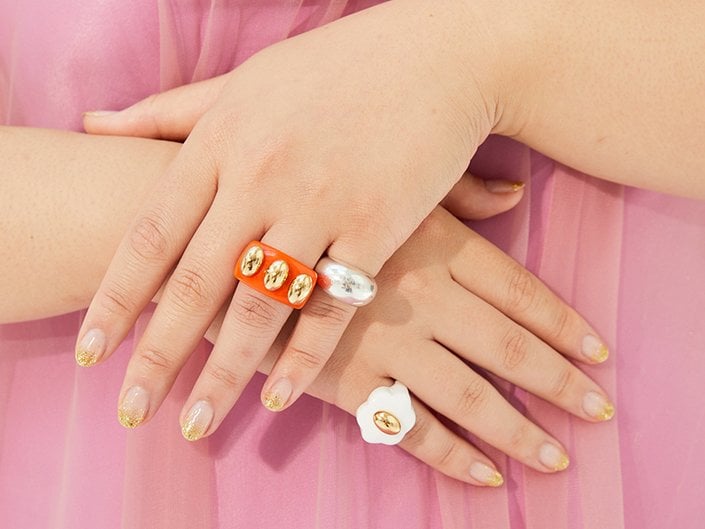 There's a common misconception that nail art and over-the-top designs are strictly reserved for those with
long nails
. But if you prefer the easier maintenance of
short nails
— or you just can't seem to get your nails to grow any longer — you can still get in on the fun.
From neon
French tips
to fierce animal prints to classic manis, we rounded up 60 short nail look ideas for you to reference at your next trip to the salon.
60 Best Short Nail Designs to Try in 2023
Short, round nails are great for replicating the circular shape of smiley faces. This design by @akikonails_nyc features a smiley design on a color-blocked background.
You don't need to have super long claws to pull off a flame look. This is a three-dimensional chrome take on the design.
This simple but punchy design by @peachinails features neon orange swirls over a transparent base coat. We think hot pink or highlighter yellow would look great, too.
A clean, minimalist manicure with metallic star accents strikes the perfect balance between fun and sophisticated.
Warm brown nails are all the rage for fall, and we can see why. This manicure by @madebyasami combines sparkly chocolate-colored nails with brown and clear checkerboard accent nails.
A matte finish is a unique way to jazz up solid-colored nails. We like this neon pink iteration of the matte manicure trend. If you're looking for a pink polish to recreate the look at home, we love Essie Isle See You Later paired with the Gel Couture Matte Top Coat.
We adore this dreamy graphic nail art consisting of baby pink blue, lavender and white squiggles stacked to form a wave-like design.
This manicure incorporates rich colors inspired by fall leaves — maroon, forest green and goldenrod yellow. There are some solid nails and some painted with an abstract design.
There's a reason colorful French tips have been all over Instagram for years now. It's a fun and simple style — plus it works for all different nail shapes and lengths.
The way the holographic glitter twinkles and reflects rainbow light in the sunlight is breathtaking.
Manis don't get much sweeter than this! Candy coat your nails with this pastel gradient design using pretty blues, greens, pinks and purples.
This mini mushroom mani is what storybook dreams are made of. Pair the adorable pattern with colored French tips for extra flair.
Match your nails to your favorite pair of sunglasses with this tortoiseshell effect manicure. Here, the nail artist complements the tortoiseshell pattern with pumpkin orange nails.
Upgrade your classic white, nude or baby pink mani by combining the different shades into an ombré gradient look.
Calling all dreamers! These cloud nails are like something out of a fairytale.
Hearts get a grown-up makeover with this nail art look. The nail artist hand-painted dainty metallic heart outlines on a royal purple base.
These simple, cartoonish daisies pop in contrasting cherry red and light pink polish colors. Switch which polish you use for the flower and which you use for the base between your two hands.
This monochromatic yin and yang design uses two shades of purple, but you can do two complementing shades of any color of your choice. How cute are those tiny hearts?
Tap into your witchy side with this spooky, midnight sky-inspired nail art by
@_by_shelley
. We can't get enough of the intricate details from the twinkling white stars to the crescent moon.
It doesn't need to be Valentine's Day for you to rock these flirty yet simple heart nails.
This elaborate three-dimensional manicure is basically a work of art. With these shiny and pastel-tinted pebbles, you'll have the cutest little rock collection in the game.
These realistic butterfly wing nails by
@janines_nail_art_creations
channel the beauty of nature for a manicure that's as playful as it is pretty.
This vibrant manicure resembles a picnic blanket and TBH, that's kind of the whole point. The nail artist finished the look with two little gold heart stickers.
We're obsessed with this off-kilter interpretation of the French tips craze.
This fierce (pun-intended) manicure features a zebra print nail and a cow print nail. Your middle school self would absolutely adore these Y2K-esque nails — need we say more?
The small, repetitive black-and-white polka dots on a transparent base remind us of a modern art painting.
Turn your fingernails into a colorful garden by dotting them with tiny rainbow daisies. Opt for bright, contrasting colors for the most vivid look.
A full set of silver or gold metallic nails packs an eye-catching punch, especially when paired with stacks of rings.
These nails may be camouflage, but you are sure to stand out in the crowd by trying this edgy manicure.
Orange you loving this juicy citrus-inspired mani? (Sorry, we had to.)
It's all about the details with this unbelievably realistic-looking marble mani.
You'll be pretty in plaid with this chic, preppy manicure. We're totally into the back-to-school vibes.
This impressive, multicolored striped manicure is not for the impatient. We can't imagine how long it took this nail artist to stack together so many different colored stripes.
Short, square-shaped nails make an especially ideal canvas for geometric nail designs like this one.
A mix and match manicure is when you pick a different design — be it a smiley face, rainbow, heart or whatever else your heart desires — to decorate each nail.
Wine-colored nail polish is a fall staple. We love how this look incorporates solid and shimmery baby pink shades too.
Add some bling to your basic mani by incorporating sparkly confetti on a few or all of your nails.
As the saying goes, less is more, and these understated nails are proof that the old adage is true.
Just because you have short nails doesn't mean you need to shy away from blinged out, bedazzled manicures like this one.
OK, we know, but hear us out. You don't have to be a shellfish enthusiast to appreciate this whimsical, utterly adorable manicure. At the very least, these nails will be a great conversation starter.
Black nail polish is not for everyone, but deep, navy blue polish is one of our favorite classy winter shades.
A solid mani with a sparkly accent nail is timeless, and this mauve moment perfectly lends itself to the look.
These incredible textured nails will remind you of your coziest cable knit sweater. Try this look around the holidays.
Make a bold statement with dramatic neon lightning bolts on each nail.
Checkerboard nails are a popular design because they're easier to do than they seem and look great in any color.
You'll be the queen of the jungle with these purr-fect cheetah print nails.
These gorgeous watercolor nails are positively ethereal. Use the technique on a couple of accent nails, like in this photo, or do a full set.
Velvet nails are trending this fall, and we don't expect the luxe fabric effect to go anywhere during the winter.
We're completely mesmerized by these hyper-realistic eyes painted onto each nail.
Next time you have a special event, ask for pearlescent chrome nails like these at the salon.
ICYMI: Pink is having a major moment. Go all in on the girliness with a bubblegum pink manicure.
Are you the artsy one in your friend group? Try an abstract, geometric nail design like this.
Embellishing your nails with tiny gemstones is not a new thing, but it's still as chic as ever.
Create the appearance of water droplets on nude nails for a surprisingly high fashion manicure. Pair it with a slicked back wet hair look.
This tilted color block look can be adapted to any combination of colors that suits your fancy. Plus, you can easily DIY it at home.
This reverse French manicure is perfect for people with short nails because you don't need lengthy tips.
Is it too early to start planning our Valentine's Day nails? Because we're definitely trying these.
Glitter dripping from the tips of your nails is equal parts pretty and grunge.
Swipe a few thin brush strokes of complementing colors on a nude base for an effortless nail look.
These botanical nails decorated with white vines are beyond stunning.
Read more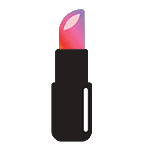 Back to top