Can This Simple Nail Hack Help You Create a Perfect DIY French Mani in Seconds?
November 30, 2021
Over the past two years, I've been able to perfect a basic DIY mani, but the simplest nail art is still a challenge. No matter how much I practice, my hands have never been steady enough to paint a flawless French nail design on each finger. After an extremely frustrating attempt, I was scrolling through Instagram and came across this incredible hack for an easy DIY French manicure. In the video posted by @lee_beauty_studio, she paints the polish on a silicone nail stamper, then dips her nails into the polish. The results were like magic — a full French manicure completed in seconds. Naturally, I needed to try this trick for myself.
There are tons of silicone nail stamper options available on amazon, and I chose SHOPANTS XL Nail Stamper Kit Clear Transparent Soft Stamper because it is similar to the one I saw in the Instagram video and only $5. By the time it arrived, I had already gone to get my nails done (what can I say, I'm impatient) but my roommate volunteered to test out this trick on her nails.
She first applied
Essie Ballet Slippers
as a base coat, then chose to stamp on the French tips with the
Olive & June Fig Ranch
and a sparkly shade for a statement nail. After painting a thick layer of the Olive & June polish onto the stamper, she gently dipped her nails in one by one.
While the stamper did add a cool effect to her nails, I wouldn't exactly call it a French manicure — the lines were rigidly straight rather than curved, but we attributed that to her nails being shorter than usual. Another downfall of using the stamper with short nails is that there is a lot of cleanup afterwards — most of the polish ended up on her finger under the nail.
The end result was a fun upgrade to an otherwise plain manicure, but the outcome would've been a lot better if her nails were longer. That said, this is a fun manicure hack to try, plus the silicone stamper is a unique tool to add to your nail polish stash. It can be used to apply a variety of designs so you can get extra creative with your at-home manis. Now the real question is, how should we use the stamper next?
Read more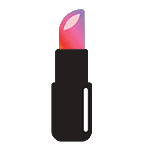 Back to top