I Traded My Salon Gel Mani for This At-Home Option
August 17, 2023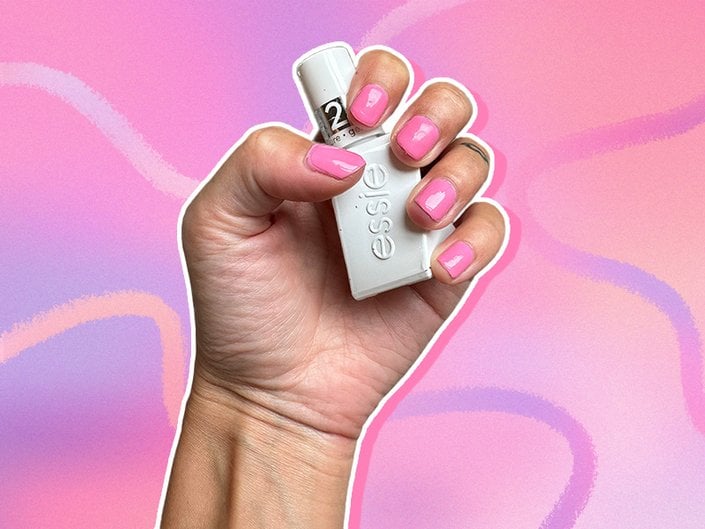 Anyone who knows me knows that gel manicures are one of my favorite indulgences. Since college, I have been an unflinching gel mani devotée, to the point where I feel naked without a shiny coat of polish on my nails. A perfectionist (to a fault), I can't stand even the tiniest chip or scratch, which is why I have always preferred gel to regular nail polish.
However, if you've ever gotten gel manicures before, you may know that the process can damage and weaken your nails if you don't take breaks. I've definitely had times when I overdid it on the back-to-back gel manis and the strength of my nails suffered. Not to mention the cost of trips to the nail salon every couple of weeks starts to add up — and fast.
So, when
Essie
generously gifted me some nail polish from the
Gel Couture collection
, I was excited to potentially find a more convenient, cost-effective and less damaging alternative to my beloved gel manicures. Keep scrolling to find out why I'm swapping salon gel manis for Essie's at-home alternative.
Essie Gel Couture Nail Polish and Top Coat
Essie's Gel Couture collection is the brand's DIY answer to a longwear, gel-like manicure. The shiny, chip-resistant polish looks like the salon gel manicure you know and love — no UV lamp necessary. It's a quick and easy two-step process that you can achieve from the comfort of your own home without having to spend a fortune. Start by applying two coats of the Gel Couture nail polish shade of your choice, then follow with one layer of the Gel Couture Top Coat. If you reapply the top coat on day seven, your faux-gel mani could actually last up to 14 days.
For my test run of the Gel Couture Nail Polish and Top Coat, I opted for the shade Haute to Trot, a stunning pink with lavender undertones. Find out how my cute mani held up, below.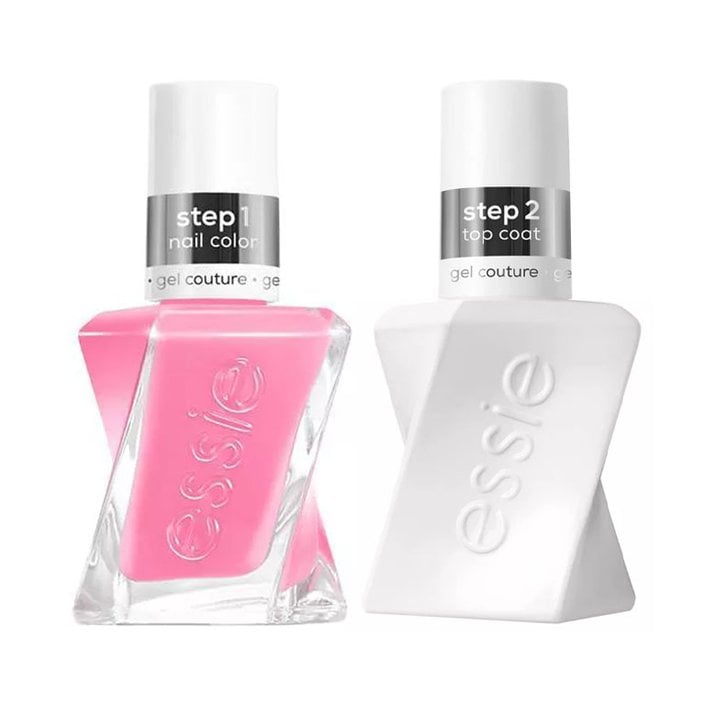 My Review of the Essie Gel Couture Nail Polish and Top Coat
Full disclosure: It's been a minute since I last painted my own nails. I was expecting a tedious, time-consuming process, but my first impression of the Gel Couture experience was how quickly I was able to give myself a decent manicure (maybe painting your own nails is like riding a bike?). Since the process is only two steps and the top coat dried quickly, I was pleasantly surprised to find that painting my nails was a breeze.
As you can see in the photos accompanying this review, the nail polish and top coat really did give my nails that reflective, gel-like high shine. I went to bed happy with the results of my DIY mani and eager to see how it would hold up throughout the week.
Ultimately, I was definitely impressed with the longevity of my Gel Couture manicure. As a beauty editor, I am constantly getting my hands dirty doing my hair and makeup, and washing them frequently. I had also just returned from a vacation, so I was doing chores like unpacking, laundry, grocery shopping and tidying up my apartment. Through all the hustle and bustle of my busy week, the nail polish lived up to its chip-resistant promise. In addition to barely chipping, the color also maintained its luster and vibrant color.
After nine days (with a reapplication of the top coat on day seven), pictured here, I did start to experience some minor chipping, particularly on my thumb nails. However, I can say without question I've never had an at-home manicure with regular polish last as long as my Gel Couture manicure did — and stay looking so stunning. When it was time for me to remove the nail polish, it easily came off with regular nail polish remover without any harsh scrubbing or peeling. This high-quality, wallet-friendly nail polish duo will certainly make it easier for me to take breaks from gel manicures.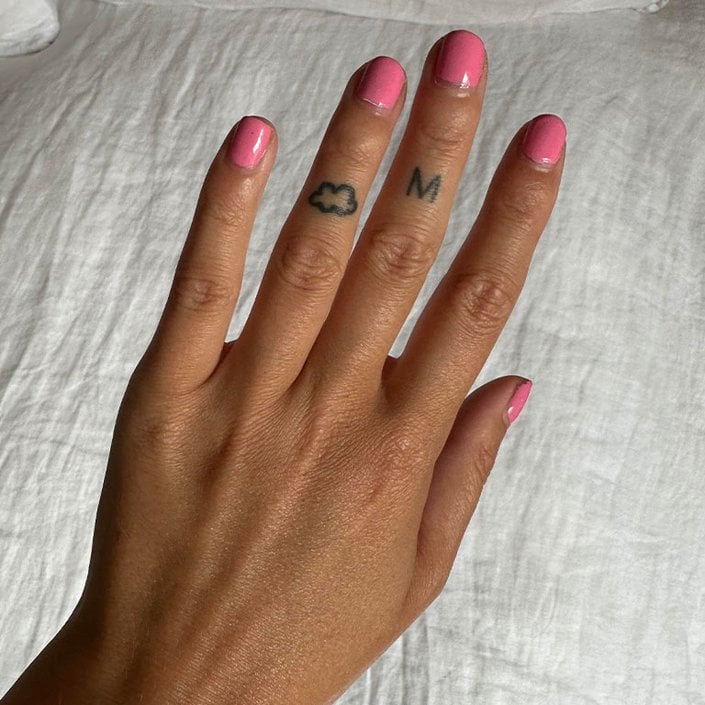 Read more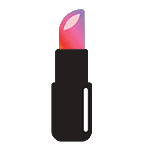 Back to top