How BIAB Nails Can Help Your Natural Nails Grow and Make Your Manicures Last
May 26, 2022
Whether you make monthly trips to the nail salon or you save your visits for special occasions, you know the immediate confidence boost that comes with having freshly manicured nails. But the eventual polish chips and the wear and tear on your natural nails aren't so desirable. To make your mani last as long as possible while encouraging your natural nails to grow long and strong, we recommend giving BIAB nails a go. To find out what a BIAB manicure is and if it's right for you, keep reading.
What Are BIAB Nails?
BIAB stands for Builder in a Bottle. It is a "strengthening gel overlay applied to your natural nail" in order to help your nails grow, says Sarah Thompson, the US head of education for The Gelbottle Inc.
Think of BIAB as a protective gel for your natural nails, allowing them to grow without risk of breakage.
BIAB overlay is painted on to natural nails or extensions and cured under a UV lamp, similar to a traditional gel polish. Unlike gel polish though, most BIAB shades do not require a base coat underneath. You can wear BIAB polish by itself or use it as a strengthening base underneath traditional gel polish.
When you get BIAB nails, your nail tech creates an artificial apex, which is the part where the polish meets your natural nail. When you look at your nails from the side, you might see a curved shape that starts at the cuticle, or the beginning of the nail bed — that's the apex.
Adding an apex helps strengthen your natural nails, encourages growth and minimizes the risk of breakage, according to Georgia Cappella, UK educator and brand ambassador for The Gelbottle Inc.
How Long Do BIAB Nails Last?
We recommend BIAB infills between two to four weeks depending on the natural nail growth," says Cappella. "However, BIAB nails will last longer than standard gel manicures due to the added strength."
In fact, Thompson says that during the COVID-19 lockdown, she had clients return after 12 weeks with their BIAB nails still intact. Still, both nail artists recommend sticking to the four-week mark, or five if you really have to push it.
Cappella also suggests getting BIAB fill-ins rather than a fresh set each time to further minimize damage to your natural nails.
Will BIAB Nails Damage Your Natural Nails?
"Proper prep, application and removal will not damage the natural nails at all," says Cappella. In order to buy BIAB polish from The Gelbottle Inc website, your nail tech must have an accredited nail course certification.
Read more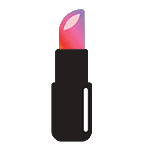 Back to top