How BIAB Nails Can Help Your Natural Nails Grow and Make Your Manicures Last
November 08, 2022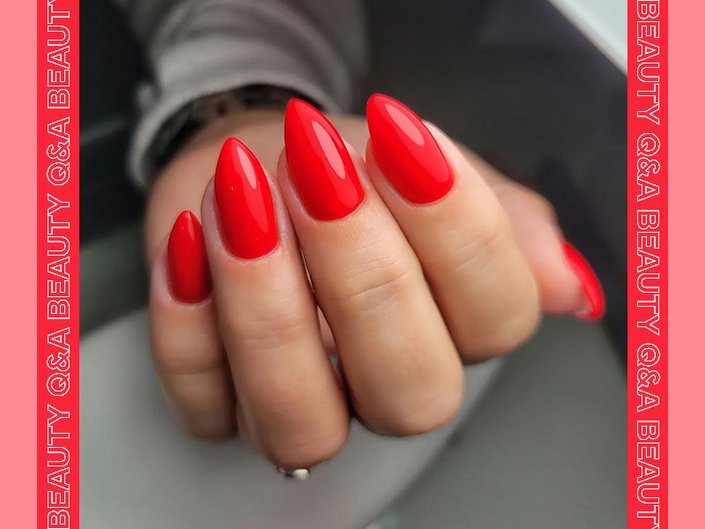 Whether you make monthly trips to the nail salon or you save your visits for special occasions, you know the immediate confidence boost that comes with having freshly manicured nails. Few things feel as good as having clean, shiny nails that make you smile every time you look down at your hands.

But unfortunately, no matter how careful you are, polish chips are inevitable and they're not cute. Not to mention that even though it may feel good, getting manicures all the time will start to cause some wear and tear to your natural nails.

Enter: BIAB nails. For those who have never heard of them, BIAB nails make your mani last as long as possible while simultaneously encouraging your natural nails to grow long and strong. Yes, please! We spoke to two BIAB nail experts to get the scoop on everything you need to know about BIAB nails. To find out what a BIAB manicure is and if it's right for you, keep reading.


What Are BIAB Nails?
First things first, BIAB stands for Builder in a Bottle. It is a "strengthening gel overlay applied to your natural nail" in order to help your nails grow, says Sarah Thompson, the US head of education for The Gelbottle Inc.

In other words, think of BIAB as a protective gel for your natural nails, allowing them to grow without risk of breakage.

BIAB overlay is painted on to natural nails or extensions and cured under a UV lamp, similar to a traditional gel polish. Unlike gel polish though, most BIAB shades do not require a base coat underneath. You can wear BIAB polish by itself or use it as a strengthening base underneath traditional gel polish.

When you get BIAB nails, your nail tech creates an artificial apex, which is the part where the polish meets your natural nail. When you look at your nails from the side, you might see a curved shape that starts at the cuticle, or the beginning of the nail bed — that's the apex.


Adding an apex helps strengthen your natural nails, encourages growth and minimizes the risk of breakage, according to Giorgia Cappella, UK educator and brand ambassador for The Gelbottle Inc.
How Long Do BIAB Nails Last?
"We recommend BIAB infills between two to four weeks depending on the natural nail growth," says Cappella. "However, BIAB nails will last longer than standard gel manicures due to the added strength." Basically, you can take less trips to the salon, which is a major win when it comes to navigating our busy schedules.

In fact, Thompson says that during the COVID-19 lockdown, she had clients return after 12 weeks with their BIAB nails still intact. Still, both nail artists recommend sticking to the four-week mark, or five if you really have to push it.

Cappella also suggests getting BIAB fill-ins rather than a fresh set each time to further minimize damage to your natural nails.


How Much Do BIAB Nails Cost?
According to Thompson, the cost of BIAB nails typically ranges from $50 to $65, or higher, depending on the salon and experience level of the nail technician. She personally charges $70 for just BIAB polish in Canada where she is based and $75 for BIAB with a color over it.


Will BIAB Nails Damage Your Natural Nails?
"Proper prep, application and removal will not damage the natural nails at all," says Cappella. In order to buy BIAB polish from The Gelbottle Inc website, your nail tech must have an accredited nail course certification.


How to Remove BIAB Nails
Removing BIAB nails is similar to soaking off a regular gel manicure. "Removal is done by carefully taking down the top layer and applying acetone to your gel removal foils and wrapping each individual nail for 15-20 minutes undisturbed," explains Thompson. "Then, one by one the BIAB can be easily removed by gently filing down or using your cuticle pusher to scrape off the remainder of the product."

Capella reiterates that it is important to let your nails soak for the full 15-20 minutes before attempting to buff off any remaining polish. She also advises that you finish with an oil.


Pretty BIAB Manicures
Need some inspiration to take to the salon? Check out these 28 designs.


Black and White Designs
Who says you can't rock a different design on every nail? This manicure is proof that you don't have to decide between cow print, checks or zebra stripes.
Dainty Hearts
Dainy, tiny hearts add a flirty flair to this pink and mauve gradient manicure. This look can be recreated on any nail length or with any color gradient as a base.
Y2K Mani
This is the adorable girly mani of our Y2K middle school dreams. Daisies and frosting and rainbows — oh my!
Multi-Trend Mani
This manicure combines multiple different nail trends in one: BIAB nails, French tips and warm, chocolatey brown tones.
Sparkly Cherry Nails
These sparkly cherry nails look good enough to eat. We love the finishing touch of the glitter coat.
Classic Pink Mani
Elevate a classic pink mani with a jaw-dropping marble accent nail. We can't believe the detailing, down to the veins of metallic polish.
Gradient Blues
This gradient manicure has us feeling blue — in the best possible way.
Tortoiseshell Nails
Tortoiseshell nails are a sophisticated way to dip your toes into the world of nail art. They're effortlessly chic and will go with any outfit.
Reverse French Mani
This stunning mani is for the minimalist who always pays attention to the details.
Sparkles and Swirls
Pretty swirls with a hint of sparkle tie together this fall manicure rendered in foliage-inspired shades of green and orange.
Rainbow French Tips
There's no denying it. Rainbow french tips are one manicure trend that aren't going anywhere anytime soon.
Abstract and Artsy
Turn your hands into works of art with this abstract, high-contrast manicure using black and nude polish.
Orange and Hot Pink
Orange swirls on a hot pink base complete this electrifyingly vibrant mani.
Bejeweled Mani
We're not ones to turn down a little bit of bling, like the beautifully intricate details of this bejeweled manicure.
Pink and Blue Daisies
Pink, blue, and purple make for an adorable color combo with this flowery mani. Here, the daisies adorn an accent nail on each finger, while the other nails incorporate different colorful designs.
Purple Animal Print
Animal print gets a monochromatic makeover with these funky purple and magenta zebra stripe nails.
Forest Green Nails
Deep, forest green like the polish in this photo is one of our go-to winter nail shades.
Matte French Manicure
A clean matte finish sets a basic manicure apart from the rest. Here, the matte effect is paired with electric blue french tips.
Flames
Channel your inner rockstar by decorating your nails with edgy black flames.
Pink Neutral
If you're not into nail art or bold colors, BIAB is still a great option for a neutral pink mani that will last.
Gold Cuffs
Subtle, metallic gold cuffs outline the cuticles with this simple yet stunning manicure.
Lavender Floral
We like the idea of an elegant, vintage-inspired floral manicure like this lavender one for a wedding or special event.
Clouds
It doesn't get dreamier than this celestial clouds and stars manicure.
Not ready to commit to a full cow print nails? This manicure consists of a single vertical stripe of animal print down the middle of each nail for a fun yet stylish effect.
Marble Nails
These incredible nails look like smooth, sleek marble and the gold vein detailing takes them to the next level.
Green Chrome Tips
Shiny emerald green tips make for an eye-catching statement mani. The nails are finished off with little twinkles.
Leaves
Detailed brown leaves meet tortoiseshell for the ultimate fall manicure.
Neon Paint Splatter
Highlighter yellow polish on a nude base creates this neon paint splatter mani. This look would also be amazing with hot pink or bright orange splatter.
with additional reporting from Jordan Julian; Photo: @sarahthompsonnails77, Design: Juliana Campisi
Read more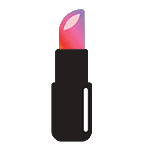 Back to top