How to DIY the Vanilla Chrome Nail Trend
May 10, 2023
Chrome nail polish and nail art show no sign of slowing down anytime soon, and if you need proof, check out social media's latest iteration of the trend: a sweet, dessert-inspired mani dubbed vanilla chrome nails. You can think of this look as a mix between the ever-popular milky nails and glazed donut nails. It's neutral, looks good on all nail shapes and lengths and is perfect for summer. Read on to learn more about vanilla chrome nails, including how to get the look at home and some of our favorite vanilla chrome nail ideas to save as inspo for your next trip to the salon.
What Are Vanilla Chrome Nails?
As demonstrated by TikTok creator @heygreatnails, vanilla chrome nails typically consist of an off-white base, similar in color to a scoop of vanilla ice cream, topped with a layer of white chrome powder or shimmery nail polish. The creamy base looks great on all skin tones, and with a layer of light-reflecting shimmer, it's a nice option for those that like neutral nails and trendy nail art alike.
How to Get Vanilla Chrome Nails at Home in 3 Steps
If you pick the right shade of nail polish, vanilla chrome nails can be achieved at home in three simple steps.
Step 1: Prep Your Nails
Prepping your nails is key to ensuring your nail polish lasts. Start by shaping your nails with a file and lightly buffing the surface. Then, apply a base coat, like the
Essie Here to Stay Base Coat
.
Step 2: Apply Your Polish
For the perfect vanilla chrome shade with subtle yellow undertones, we love
Essie Going Steady
, an ivory hue with iridescent shimmer. For sheer vanilla chrome nails, apply one coat. For opaque vanilla chrome nails, apply two to three coats.
Step 3: Finish With Top Coat
Since vanilla chrome nails are known for their glossy finish, don't forget to apply top coat. Lock your mani in place with the
Essie
Good to Go
Top Coat
. The high-gloss formula seals your nail polish with a shiny, long-lasting finish.
Vanilla Chrome Nail Ideas to Try
If you love neutral nails, we think you'll love vanilla chrome in its simplest form. While the result is similar to milky nails, a layer of all-over chrome helps to elevate the look with a glossy, metallic finish.
For a subtle nail design, pair your vanilla chrome mani with some barely-there, negative-space nail art. If you're a summer bride, perhaps this simple mani can be a contender for your big day.
Update the classic
French manicure
with vanilla chrome polish. Sport every nail with the timeless arched design or use it as an accent on a few nails for simple art.
Like a melting scoop of vanilla ice cream on a hot day, the drip design with vanilla chrome feels just right for summer.
Use a vanilla-like hue as a base for your aura or blush nail art and finish with a layer of white chrome powder or a shimmery polish, like Essie Imported Bubbly. This energetic design looks good with a variety of different colors and a vanilla chrome variation is no different.
This mani is giving vanilla soft-serve ice cream with an iridescent finish, and we're very into it. With a swirled 3D design and bright vanilla chrome, it sports two buzzy nail trends simultaneously, resulting in a maximalist manicure that is sure to bring compliments.
Neutrals are anything but boring when you opt for this nude-meets-vanilla-chrome gradient design.
For a dreamy mani with an emphasis on metallic accents and finishes, use a sheer layer of vanilla chrome nail polish as a base for golden starburst nail art. To keep things minimal, use the stars as an accent for a few nails.
Read more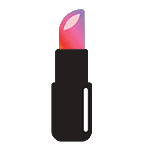 Back to top