Is Your Nail Polish Expired? Here's How to Find Out 
January 04, 2023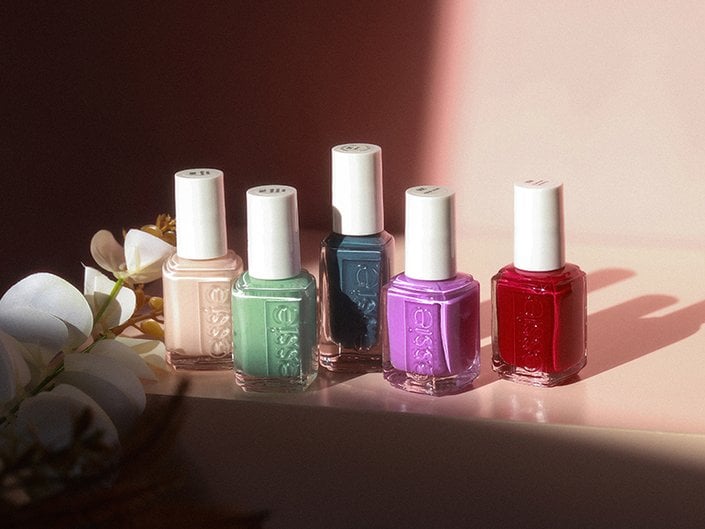 Have an overflowing collection of nail polishes? We can't blame you — there are so many dazzling seasonal and limited-edition collections, it makes sense why you'd want to collect them all. But just like your favorite mascara will run dry and your signature perfume may start to sour after a few years, nail polish has an expiration date too. Because we're such huge nail polish enthusiasts, we wanted to find out exactly how long nail polish lasts, how to tell when the polish is expired and how to keep our favorite bottles fresher longer. Below, we turned to Jin Soon Choi, celebrity manicurist and founder of nail polish line JINsoon, and Tina Wang, owner of Lunula Salon in Brooklyn, New York.
How Long Does Nail Polish Last?
Both Choi and Wang say that nail polish will typically last about two years. However, Choi notes, "From my experience, it can last much longer provided you follow the sun and heat precautions and open the bottle as infrequently and for the shortest duration possible."
How to Tell if Your Nail Polish Is Expired
The Texture Is Sticky and Thick
"The most obvious sign of expired nail polish is when the polish becomes thick," says Choi. "You can tell because it clumps onto the brush and can't be readily distributed on the nail surface." The nail polish may also look and feel sticky.
You may be able to breathe new life into a thickened nail polish by adding nail polish thinner to the bottle and shaking well before applying. Otherwise, you can also try giving it "a good swirl" with the brush, says Wang. "If the texture is smooth with no solid bits or stickiness, the polish is likely usable."
The Bottle Won't Shake Up
Some nail polishes, including those from Choi's line, contain shaker beads, which she describes as "small, stainless steel ball bearings" that help mix up the nail polish inside the bottle. When you can no longer hear or feel the beads rattling when you shake up the bottle, that's a sign your polish is getting thicker and may be on the verge of expiration.
How to Make Nail Polish Last Longer
Tip #1: Limit How Long You Leave the Bottle Open
When you're switching between nail polish shades or queueing up the perfect song to listen to during your DIY pedicure, make sure to close your bottle of polish. Choi says that every time you open a bottle of nail polish, the solvents inside the formula start to evaporate. "This is the main cause of nail polish getting thick and goopy," she explains.
Tip #2: Shake Up Separation
"People sometimes mistake polish separation as a sign of polish being old and unusable, but the separation can happen to fresh polish too," says Wang. "The separation happens from different densities of pigment and other product components." Again, she says, give your nail polish a swirl and check if the consistency is thick, sticky or chunky. If not, it's likely still OK to use.
Tip #3: Keep Your Polish in the Fridge
The best way to keep nail polish fresher longer is to store it away from direct sunlight and heat. So, what better place to store it than in the fridge? "I have been refrigerating original samples of all my JINsoon polish since 2013 and can say firsthand that they still look true to their original color and viscosity," says Choi. While you may not be able to stretch an extra decade of use out of all your favorite nail polishes, it's still a smart way to keep the formulas from thickening. If you choose to refrigerate your nail polish, make sure to let it get to room temperature before you apply it to your nails.
Don't have the extra minutes to spare (or the extra room in your fridge)? A cool, dark corner in your room will also suffice.
Tip #4: Use a Nail Polish Thinner
To extend the lifespan of a thick, sticky nail polish, Choi recommends adding a few drops of nail polish thinner to the bottle and shaking vigorously before application. This bottle of nail polish thinner is available for less than $10 on Amazon.
Tip #5: Curate Your Nail Polish Collection
Again, while we understand the urge to collect every shade of pink, red and blue polish under the sun, sometimes less is more, especially when it comes to keeping your polishes fresh. Cut down on waste and save some money by keeping your collection minimal. "Invest in neutral colors and ones you especially love so that you don't end up with too many options that you won't have time to use," says Wang. "At Lunula, we keep a similar mindset with a very concise product selection. By keeping product choices minimal and curated, we are able to fully use all polish bottles. This minimizes waste, which is essentially minimizing product expiration."
Classic Nail Polishes to Keep in Your Rotation
If after reading through this list, you've realized a lot of your nail polishes are expired, don't worry. These are the classic shades to refresh your collection with this year, from a universally flattering crimson hue to baby pinks, nudes and glitters.
Red nails are a staple that will never go out of style, and Rock the Runway is one of our favorite shades. It's a bright, vibrant true red that shows up brilliantly on any skin tone. The Gel Couture formula is impressively long-wearing with no LED lamp required, and gives nails a glossy, high-shine finish.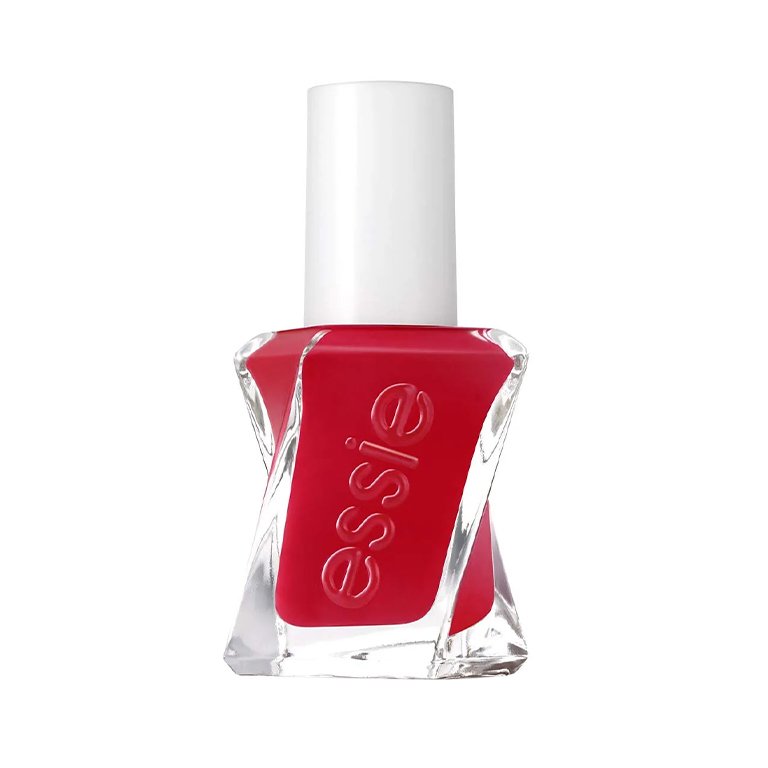 A sheer blush pink polish is another universal must-have. It flatters any skin tone, matches any outfit, looks gorgeous alone or as a base for trendy nail art and is virtually mistake-proof, even if you're rushing to paint your nails before you head out the door. Muse is a versatile, elegant blush shade that adds a sheer veil of color to your nails.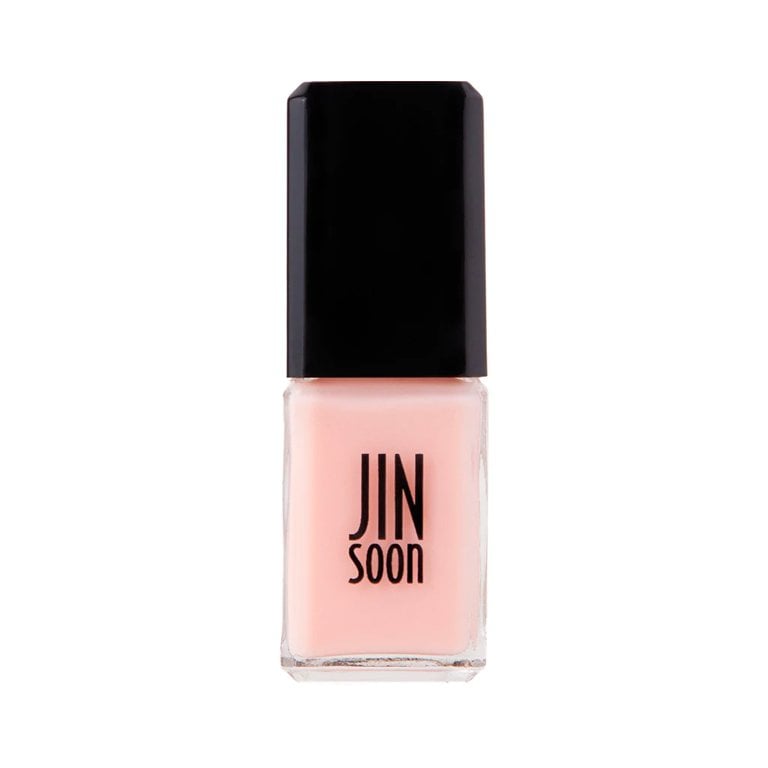 Black nail polish is an ever-reliable nail color with an edge. Like red and blush, black polish looks good on everyone and goes with everything, making it a fail-safe option to keep in your collection. Licorice is a true black shade that glides on inky and dark with just one coat.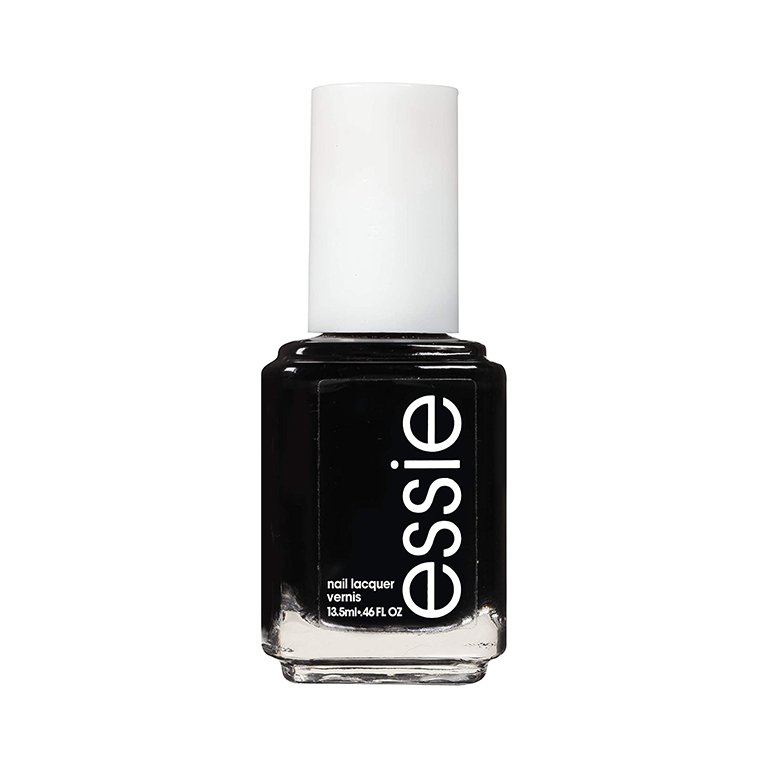 You can never go wrong with a fresh white mani and pedi. The shade also lends itself to classic French tips and designs that stand out.We have tips on how to achieve a flawless, non-streaky white manicure at home here — inside, editorial manicurist and Essie global lead educator Rita Remark swears by Essie Blanc. "It's super pigmented and ideal for nail art," she says.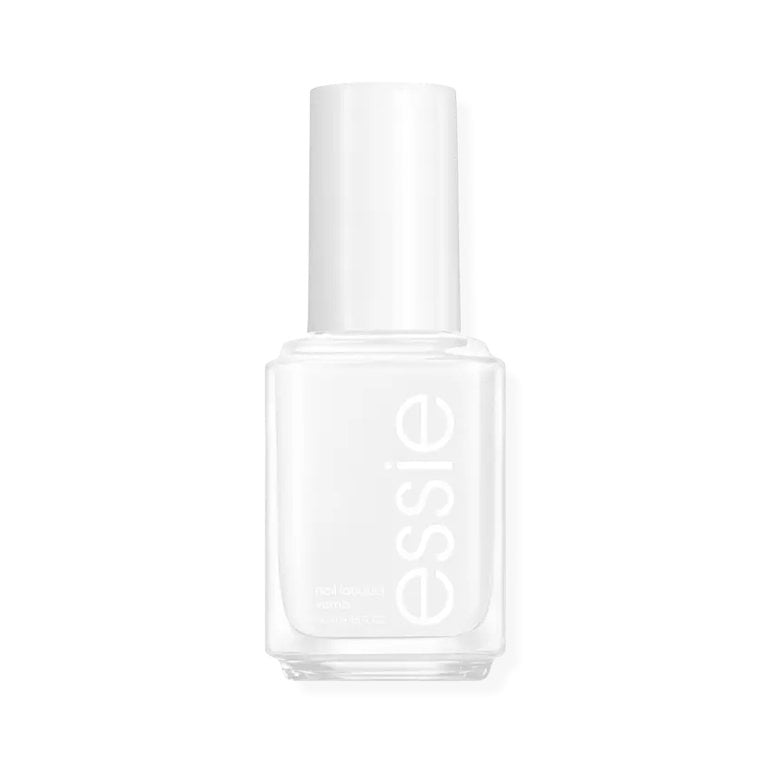 A neutral mauve is just as wearable on the lips and cheeks as it is on your nails. We love the cool, rosy pink tones of this one and how buildable it is, making it totally opaque on every skin tone. It glides on smoothly and dries down fast, making it easy to avoid accidental smudges.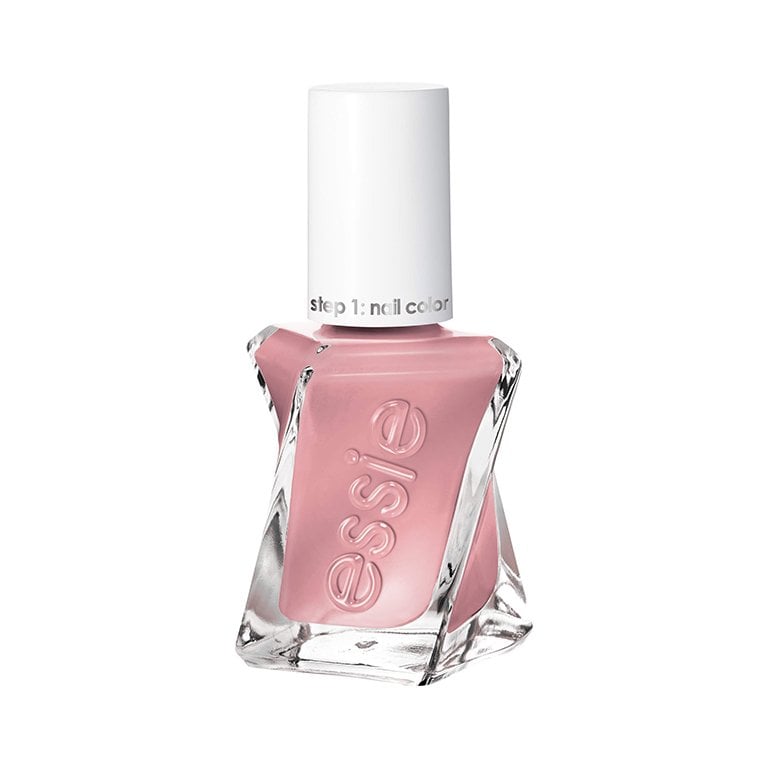 Match your nails to your metal of choice with a glitzy gold or silver polish. Nifty is an updated antique silver shade that shines and sparkles each time it catches the light.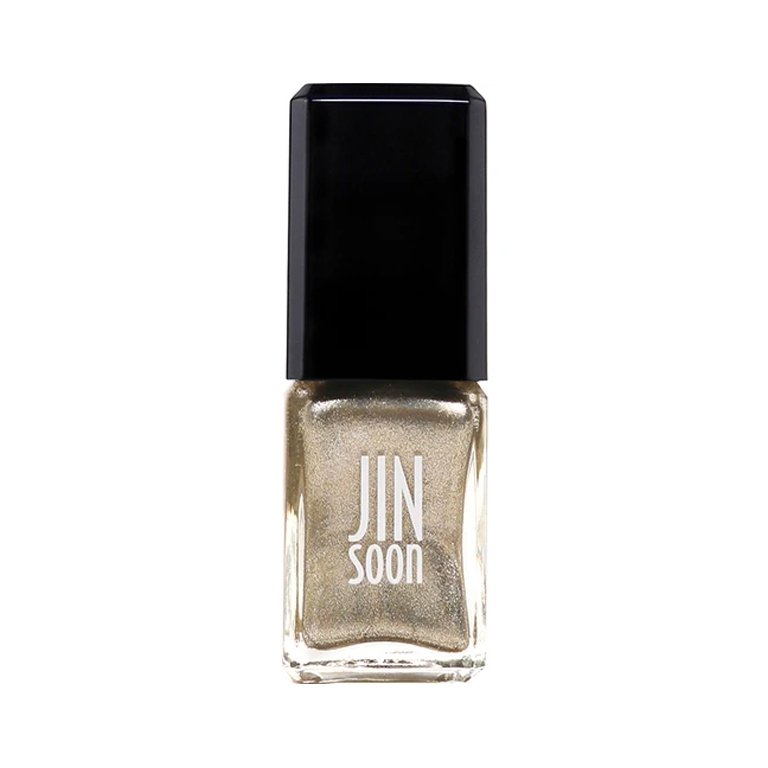 A beautiful blend of copper and rose gold, this shimmery metallic shade adds the perfect touch of shine to your nails. The formula is creamy, opaque and retains its shine for days. If you normally reach for baby pinks, this is a fun yet neutral way to switch up your go-to manicure color.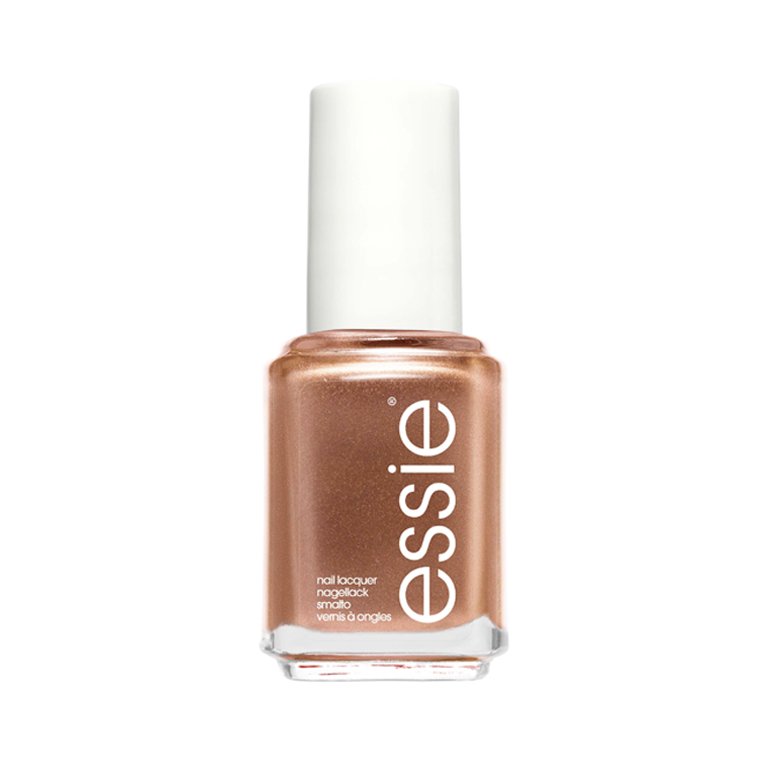 Are you more of a gold person? We're mesmerized by this polish's glittery golden finish. With a mix of chunky flecks of glitter and tiny, reflective bits of shimmer, it gives nails a multi-dimensional, disco ball-like effect with each coat.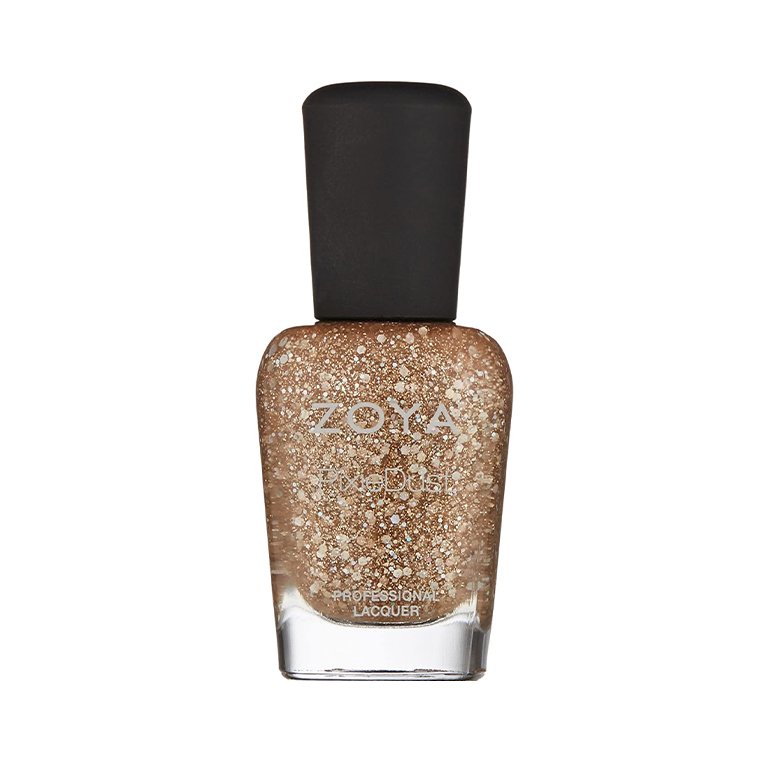 Essie Bordeaux gives you deep, berry red nails that are fit for a siren. The classic, sultry shade is a timeless option that flatters all skin tones.
Your go-to nude nail polish will vary based on your skin tone and undertones, but one of our most-reached for, universally flattering hues is Sheer Silhouette by Essie. It's a transparent tan shade with a hint of pink that blends in seamlessly and elongates the nails.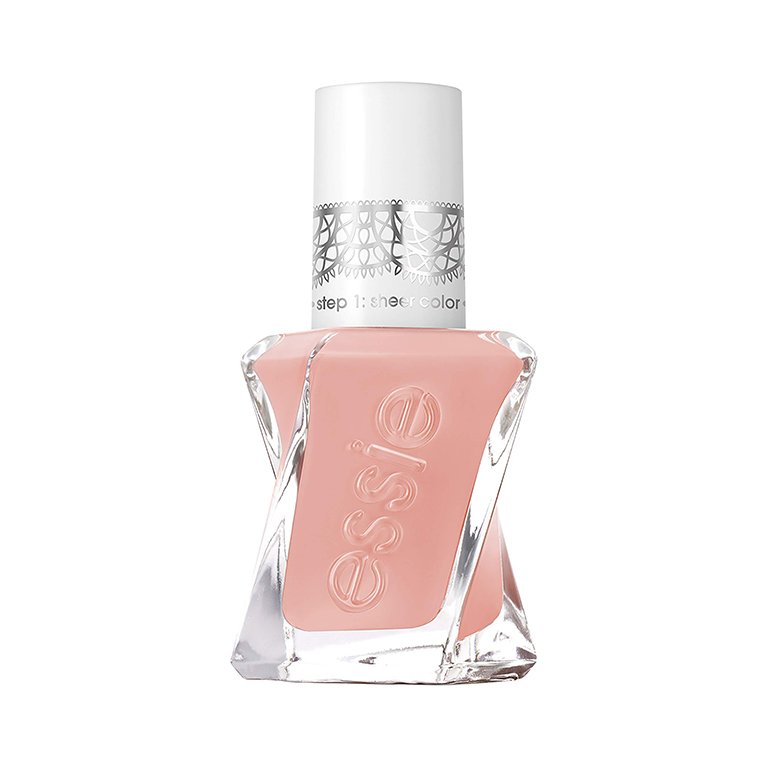 You likely already have a high-shine top coat on hand (if you don't, we love the original Essie Gel Couture Top Coat), but what about a matte option? This top coat will practically double your nail polish collection by giving you the option to add a matte finish to each and every shade. You can paint it on just the tips of your nails for an edgy, matte French tip.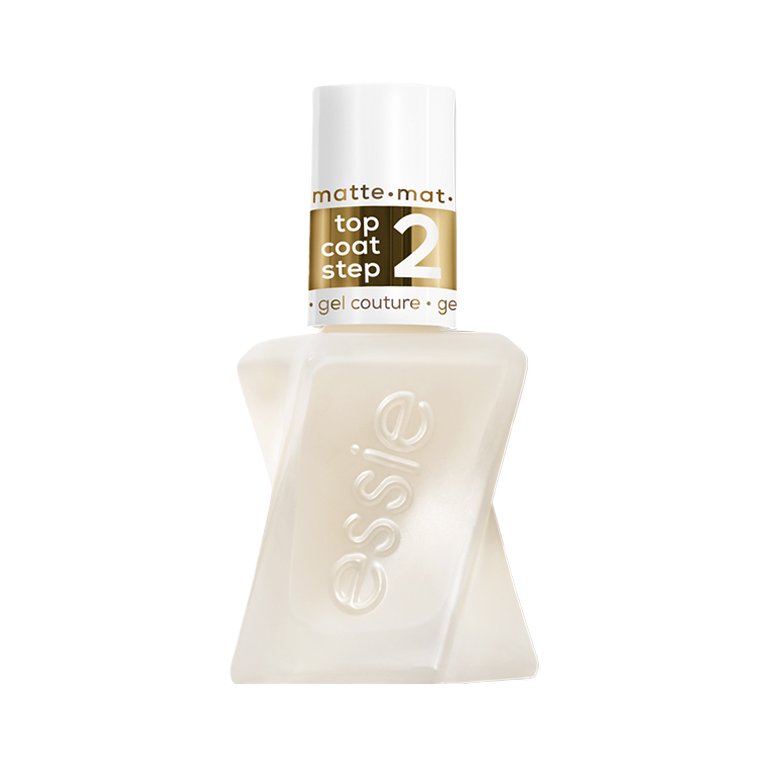 Photo: Melissa San Vicente-Landestoy
Read more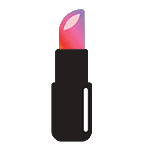 Back to top