Why You Have Ridges on Your Nails and How to Get Rid of Them
March 10, 2021
Even if you've mastered your polish-painting technique, achieving a smooth, flawless at-home manicure can be difficult if your nails aren't even to begin with. Nail ridges can make a mani look bumpy or streaky no matter how impressive your skills. While it's not always possible to get rid of nail ridges, you can learn to work with them. Here, we're sharing how with tips from Rita Remark, Essie global lead educator.
What Causes Nail Ridges?
There are several reasons why ridges can form on the nails. Nail ridges that are vertical are common and often harmless. "Some ridges form naturally as we age, others appear after stress or damage to the nail plate," says Remark. If your ridges are horizontal, appear suddenly and are not from physical trauma like hitting a nail on a hard surface, there's a chance they could be a sign of a medical issue. If this is the case, consult with your doctor or board-certified dermatologist.
How Can You Get Rid of or Minimize the Appearance of Nail Ridges?
Keeping your nails nourished and healthy can help strengthen them and improve their appearance. Use a moisturizing hand cream like the La Roche-Posay Cicaplast Hand Cream and a nail oil like the Essie Apricot Cuticle Oil regularly.
To help even out the surface of the nail, Remark recommends using a buffing block to smooth away ridges. "Just make sure not to over-buff, especially if your ridges are deep," she says. "This can really thin out the nail plate."
Before a manicure, Remark suggests applying a coat of Essie Smooth-e, a ridge-filling base coat on each nail. This can help give you a more even surface to work with. After applying your polish of choice, finish with a thick, viscous top coat like Essie Gel.Setter to help further even out the nails. As for color, "I recommend that you avoid any metallic or chrome polishes, as these can shine a light on ridges, rather than conceal them," she says.
Read more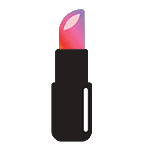 Back to top