Chrome French Manicure Looks That Will Make You Want to Try the Trend ASAP
December 07, 2022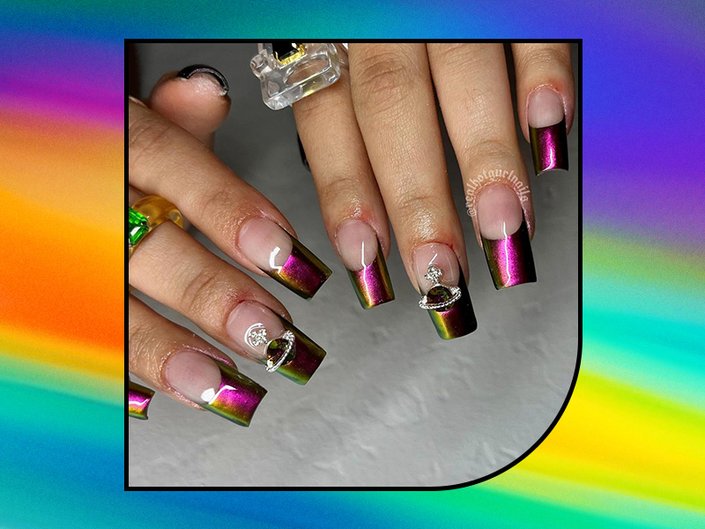 We're huge fans of French manicure nail art — so much so that we love to rock the trend over and over again with slightly different twists on the classic tip each time. This season, we're into chrome tips for our French manicured nails, from pearly pink tips to metallic golds and molten-chrome silvers. Below, we're sharing the very best chrome manicure looks to copy this winter.
Silver Mood
Add an eye-catching touch to your typical French manicure with this silver-tipped look that's both unique and neutral. We recommend recreating it using
Essie No Place Like Chrome
, a brushed, shimmery silver, on the tips, paired with a neutral base like
Essie Topless and Barefoot
for the rest of the nail.
Molten Pink
This molten-pink chrome mani is really stunning to look at thanks to its squiggle design on the right hand and regular French tips on the left. Use a small nail brush to help create the melted, swirly design and a radiant pink hue like
Essie One Way for One
.
Regal Gold
Change up your typical French mani with this square golden-tipped look. Super geometric tips mixed with the gold detail makes the look a total must-try.
Essie Good As Gold
will do just the trick.
Lucky Green
Who says that chrome nail polish has to be your typical metallic shades? Up the ante with this stunning green look that's both shiny and saturated. To recreate the look, we recommend swiping on a similarly duochrome green shade, like
INLP Reminisce
, on the tips.
Glowing Bronze
Bronzy tips are a stunning option if you're looking to warm up your nails with a little bit of sparkle but still want to keep things neutral.
Essie Not So Silent
night is the warm-undertoned bronze you need for this because it has a nice orange-copper hue and complements a variety of skin tones.
Duochrome Tips
Take your chrome French mani to the next level by copying this duochrome inspired look. Not only is it complete with cute planet-inspired charms, the pink and green multidimensional tips are simply impossible to stop staring at!
Essie Expressie in Oil Slick FX
is definitely the duochrome polish to try if you want to replicate the finish.
Icy Blue
Go bold and bright with these icy blue tips that will catch the light no matter where you are. We love this look because it also showcases a thinner French tip line on an
almond-shaped nail
, yet it's still totally striking.
ILNP Serenity
is the perfect sparkling blue to capture the look.
Photo: @realhotgurlnails, Design: Juliana Campisi
Read more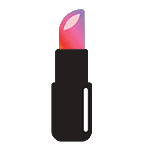 Back to top